In 2013, a businessman in Bristol was appointed director of Blakemere PLC. It was a routine appointment in UK Companies House for just another company with a nondescript title. But that is where the ordinary in this story begins and ends.
Blakemere had acquired shares in a tax haven registered company that owned the rights to the equivalent of about 168,000 rugby union pitches of forest in West Papua – an Indonesian island territory rife with human and environmental abuses. The plan, according to company documents and insider sources, was to log the timber, which was reportedly valued at $890m.
Blakemere boasted an impressive set of less than a dozen directors. Board members hailed from military, petrochemical, and political backgrounds. The businessman from Bristol was in fact a former Labour MP and junior environment minister, Dan Norris, who had lost his parliamentary seat in 2010. The man who went on to become Metro Mayor for the West of England in May 2021 was joined on the board in 2014 by former trade minister Nigel Griffiths, another New Labour era politician.
When contacted for comment, Norris did not respond to a number of questions about his involvement in the company, and the ethics of its logging plans. But the Metro Mayor told the Cable: "I was an unpaid director of a friend's small business for four years until 2017. It was set up to provide information for niche British manufacturing businesses.
"I provided basic advice on potential environmental issues with respect to a UK ceramics factory."
But by 2014, within a year of Norris joining, the company board on which he sat reported its ceramics acquisition to be "non-performing" and was "looking to realise a return by a sale of the business and assets." And the following year's accounts appear to show that the ceramics venture was sold. Norris meanwhile stayed on as a director until 2017, as the logging plans appear to have continued. When asked why he maintained his directorship, Norris did not answer.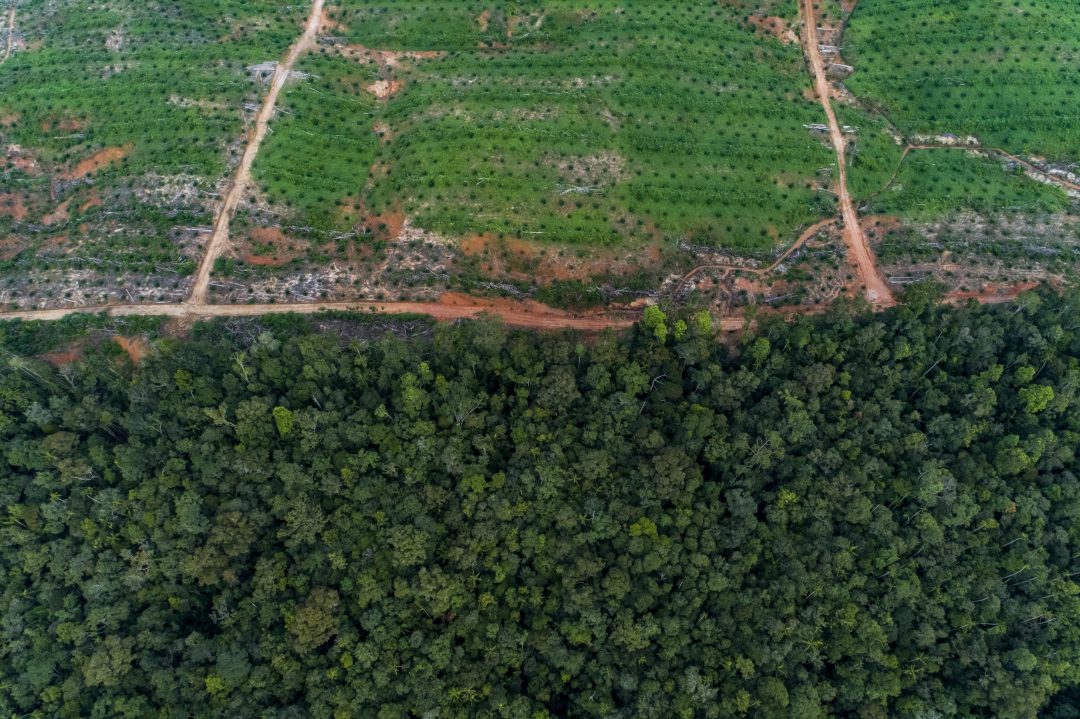 A tax haven and a rainforest
By 2013, the year Norris became director, Blakemere had acquired over £10 million worth of shares in an Isle of Man company called Darnmore Limited, although this was later revalued down to £5.7 million. After the ceramics investment collapsed, this shareholding appears to have been its main investment, according to publicly available company documents.
Darnmore Ltd owned a license in Indonesia, through a local subsidiary in West Papua, to run a plantation, according to Isle of Man company filings reviewed by the Cable. The subsidiary, Darnmore Bayupermai Industries, owned the rights to 168,000 hectares of timber in West Papua. The asset was valued at "circa USD $890m", according to the accounts of the company Norris directed, Blakemere.
Logging was not uncharted territory for Darnmore Bayupermai. It had connections to a powerful Malaysian family with sugar plantation interests, according to forestry experts monitoring environmental and human rights abuses in the region, and Indonesian company documents analysed by the Cable.
Blakemere's board said it was confident that it would see a return on its Indonesian investment within two to three years, while Norris was director, as stated in publicly available accounts.
The Cable asked Norris to explain his ethical considerations regarding Blakemere's investment in a tax haven registered company with a stake in a West Papuan timber concession, a region where environmental and human rights abuses are rife. The West of England Mayor did not respond.
'Smoke and mirrors'
The controlling hand behind the business venture that ultimately went pear-shaped was Blakemere's and Darnmore's sole shareholder, a man called Mohammed Suleman. A company insider, tracked down by the Cable, described Suleman as "a strange character, dressed as the archetypal Englishman, almost a bowler hat and a rolled up umbrella."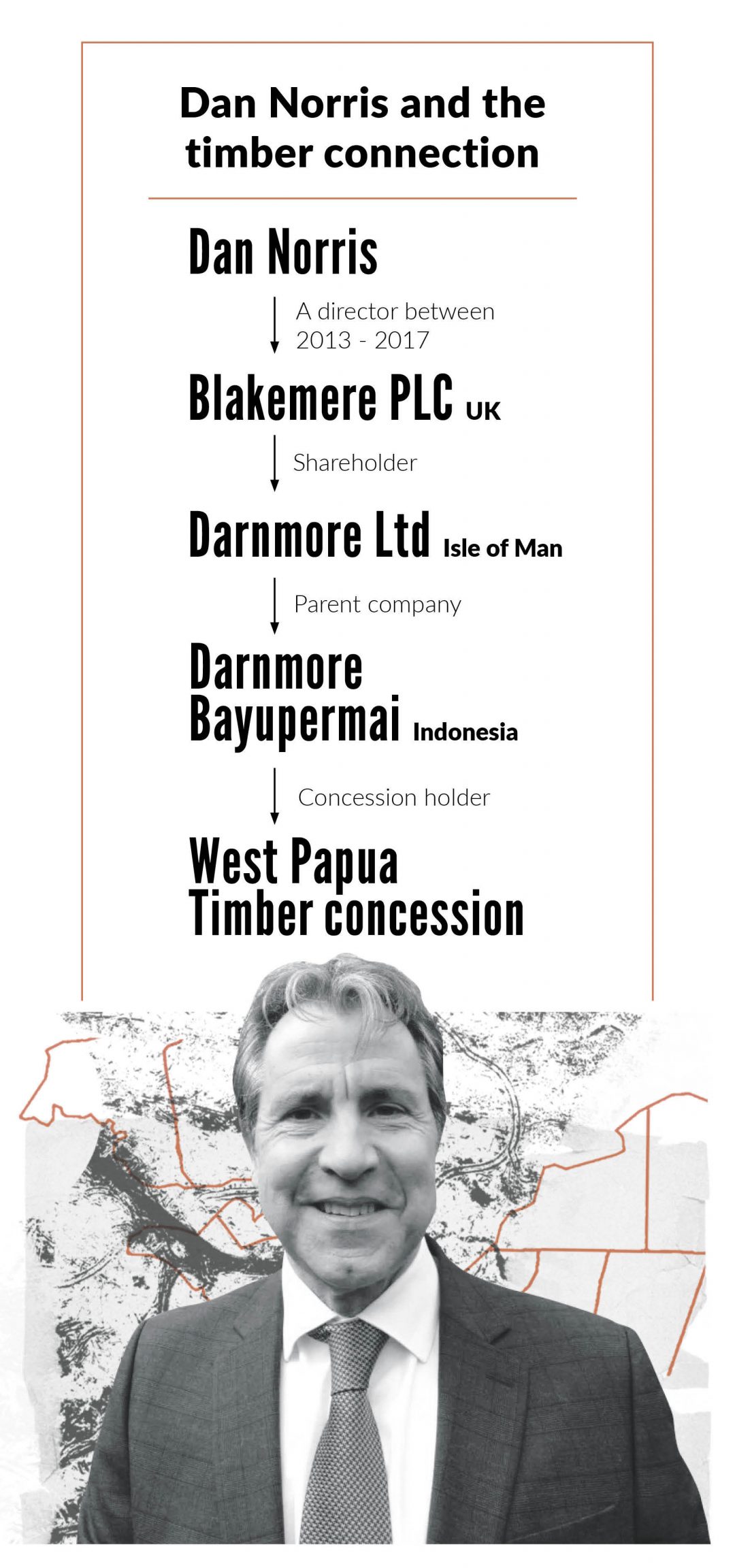 Peculiarly, the elusive entrepreneur also sells the famous red ministerial briefcases, paraded by the Chancellor of the Exchequer outside Downing Street on budget day.
Suleman's vision was to land investment from wealthy backers from Arabian Gulf states to finance the logging of Indonesian timber and have it shipped to Chinese markets through a Singaporean middleman, according to the company insider.
When asked to comment on the company's intention, Suleman did not directly respond but provided a message through Norris's mayoral office. He told the Cable: "No virgin rainforest land was ever discussed for development by Blakemere."
"The early stage plan did not go ahead," he added. "If it had proceeded, it would have been with the full consent of the indigenous landowners to provide housing, power, water and schools.
"Within the 168,000ha, there is land that had already been cultivated and replanted by previous operators", Suleman added.
But when asked if the timber intended for felling was virgin forest, a source close to the company remarked: "Oh god, yes." Specialist investigators said that the West Papua regions of Merauke and Mappi, where the company held logging licenses, as seen by the Cable, contain large swathes of virgin forest, though some areas have already been felled.
Lela Stanley, Senior Forests Investigator at Global Witness, said: "It takes tropical rainforests many decades, even centuries, to fully recover from being logged. Papua and West Papua have lost hundreds of thousands of hectares of forest to logging and deforestation in just the last few years."
As well as large-scale logging of pristine rainforest by local and multinational companies, the Indonesian military has operated a brutal occupation in West Papua, and there are ongoing reports by international monitors of human rights and environmental atrocities. There is no suggestion that Blakemere PLC, or either of the Darnmore companies, or any associated directors, were involved in human rights or environmental violations.
West Papua is also one of the most dangerous places on earth for journalists, with even the United Nations' special rapporteur refused entry by Indonesian authorities. The island is immensely rich in natural resources, with an abundance of timber, copper and gold, and native forests replaced with palm oil and sugar cane plantations. Yet the ethnic Melanesian population is the poorest in Indonesia and its colonies.
Pipedreams?
One Blakemere company insider told the Cable that, while the timber was supposedly valued at $890m, the logistical challenge of getting the wood to market was overwhelming: "The assets were there, but there would be a huge logistical problem in getting them to the coast and ships… It was pretty wild, desperate country."
In its last set of published company accounts in 2015, the company that Norris directed, Blakemere, stated that Darnmore was still in negotiations to start "forestry operations," but this was subject to a "continuing stable political environment within the region." The Blakemere board, however, reported it was still confident in its investment.
In the end, be it because of political instability or the inability to secure start-up capital, Blakemere's Indonesian El Dorado dreams came crashing down and the company was struck off in 2018.
"Any suggestion that the company would derive an immediate benefit is ludicrous", Suleman wrote to the Cable through Dan Norris's office. "All shares were dissolved when the company, which had no future, was dissolved, and no profit was made", he added.
West Papua England
The newly-elected West of England Mayor maintains he only advised Blakemere on "potential environmental issues with respect to a UK ceramics factory." But when asked by the Cable, Norris did not explain why he remained on Blakemere's board for a further three years after the ceramics venture appears to have gone to pot, and the logging plans within the rainforests of West Papua were Blakemere's major investment.
The West of England Mayor's office told the Cable that by the time the company collapsed, Norris had made "no investment in the company nor received any payment or financial benefit."
While the business venture was unsuccessful, questions may remain about the judgement of Metro Mayor Norris in being a director of a company that tried to profit from logging within one of Asia's last remaining rainforests.