Why Bristol Rovers have joined the campaign for football reform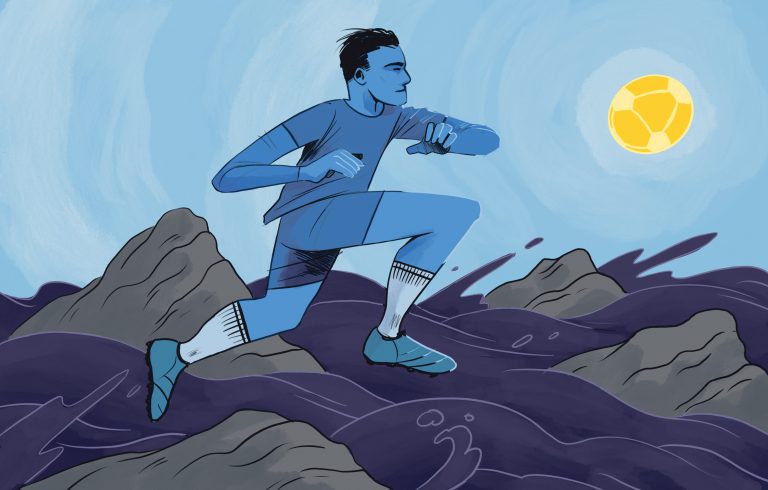 The 2020/21 season started with Rovers fans feeling optimistic. Highly-regarded coach Ben Garner was tasked with putting Rovers on a sustainable footing with a new 'DNA' of bringing in young players with potential to sell on. Older experienced players were moved on to make way for a young squad full of potential.
Unfortunately the results on the pitch weren't sustainable and, despite the efforts of managers Paul Tisdale and then Joey Barton, Rovers were relegated back to League Two, finishing rock bottom.
Dropping down a division has severe financial implications for Rovers. In 2019, the average League One club had a revenue of £7.9 million, a League Two club just £3.8 million. The drop in 'solidarity payments' from the Premier League, a smaller slice of the £595m TV deal and lower attendances mean the drive to make the club sustainable is even more important. Rovers are in £24m of debt to their owner Wael Al-Qadi, which is only sustainable while he is happy to underwrite the losses.
In light of this, Rovers have joined the Fair Game coalition. This new campaign group of 20 clubs (and counting) is calling for an overhaul of football governance centred around four principles of sustainability, integrity, transparency and community.
The timing couldn't be better, with the government announcing a fan-led review of football as a reaction to the fallout from the European Super League – the plans by six of Englands 'top' clubs to join an invite-only breakaway league without relegation for the twelve 'founder' members. This was met with widespread fan anger and protests at grounds up and down the country. Players, managers and pundits (most notably Gary Neville) alike also played their part in forcing the clubs to withdraw and issue grovelling apologies for signing up.
"We believe that not only do we have the responsibility to do our best for the football club but we also have a responsibility to the wider game," Tom Gorringe, executive director of Bristol Rovers, told the Cable.
"The football pyramid in this country is the best in the world and the clubs within it have played a key role in communities up and down the country for decades. Safeguarding these institutions whilst looking to build the foundations of the game in this country to thrive in the future is what we are looking to achieve through our association with Fair Game."
Fair Game are working on concrete solutions to present to the fan-led review, which they have described as a "once in a lifetime opportunity".
The first change wanted by Fair Game is an independent regulator for football. The demise of Bury FC has shown how little power the regulating bodies of the Football Association and English Football League have to punish bad behaviour by awful owners.
This new regulator would have the power to put clubs into 'special measures', much like Ofsted could at a school in trouble. The regulator would have real-time access to club finances to make sure issues are addressed before clubs are in serious trouble.
Nowhere is the need for tighter financial controls more pronounced than in the Championship, the league that City are in and Rovers have been aiming for in recent years. A 2020 report from Deloitte found that on average Championship clubs were spending 107% of revenue on player wages.
This is driven by 'parachute payments' given from clubs who have been relegated from the Premier League to soften the financial blow. In practice this kicks off an arms race where owners will wildly overspend to secure promotion back to the Premier League for just one season, knowing the financial rewards if they beat the drop or not.
The second major change Fair Game wants to see is parachute payments scrapped and instead the money shared between clubs being run sustainably, according to an index that measures clubs against four tests: equality standards, clear governance, fan engagement and financial sustainability.
This would encourage owners to behave responsibly. For example spending more than 70% of revenue on wages would be a failure of the last of the four tests.
Rovers have started preparing for life in League Two with seventeen players leaving the club and seven coming in so far. Joey Barton has torn up the 'DNA' plan by signing proven experienced players on free transfers. Fans are hoping that adding experience to a squad containing plenty of talent will be a recipe for promotion back to League One.
But longer term, Rovers want to change the game so that dropping a division doesn't mean a huge and potentially deadly drop in revenue.