Bristol has committed to tough green standards for new housing. But old homes are the biggest challenge.
This week, campaigners continue to shut down the M25, with the somewhat unlikely slogan 'insulate Britain' – bringing one of the greatest challenges of the climate crisis to the fore.
You'd be forgiven for thinking of our traffic-choked streets as the greatest source of carbon emissions in the city. But two thirds (66%) of Bristol's direct emissions actually come from heating and powering our homes and buildings, while just a third are from transport.
It's difficult to overstate the importance of retrofitting old buildings and ensuring new ones are made to strict green building standards – which is why Bristol's environmentalists may now have a cause to celebrate.
Earlier this month, councillors unanimously voted in favour of a motion brought by Green councillor Lisa Stone, which means the city will implement zero carbon standards at the earliest possible opportunity through the revision of the Local Plan, which may not happen until 2024 given the timescale involved in updating it.
The council hopes to establish a strategic plan to enable some council and private developments to achieve this standard earlier.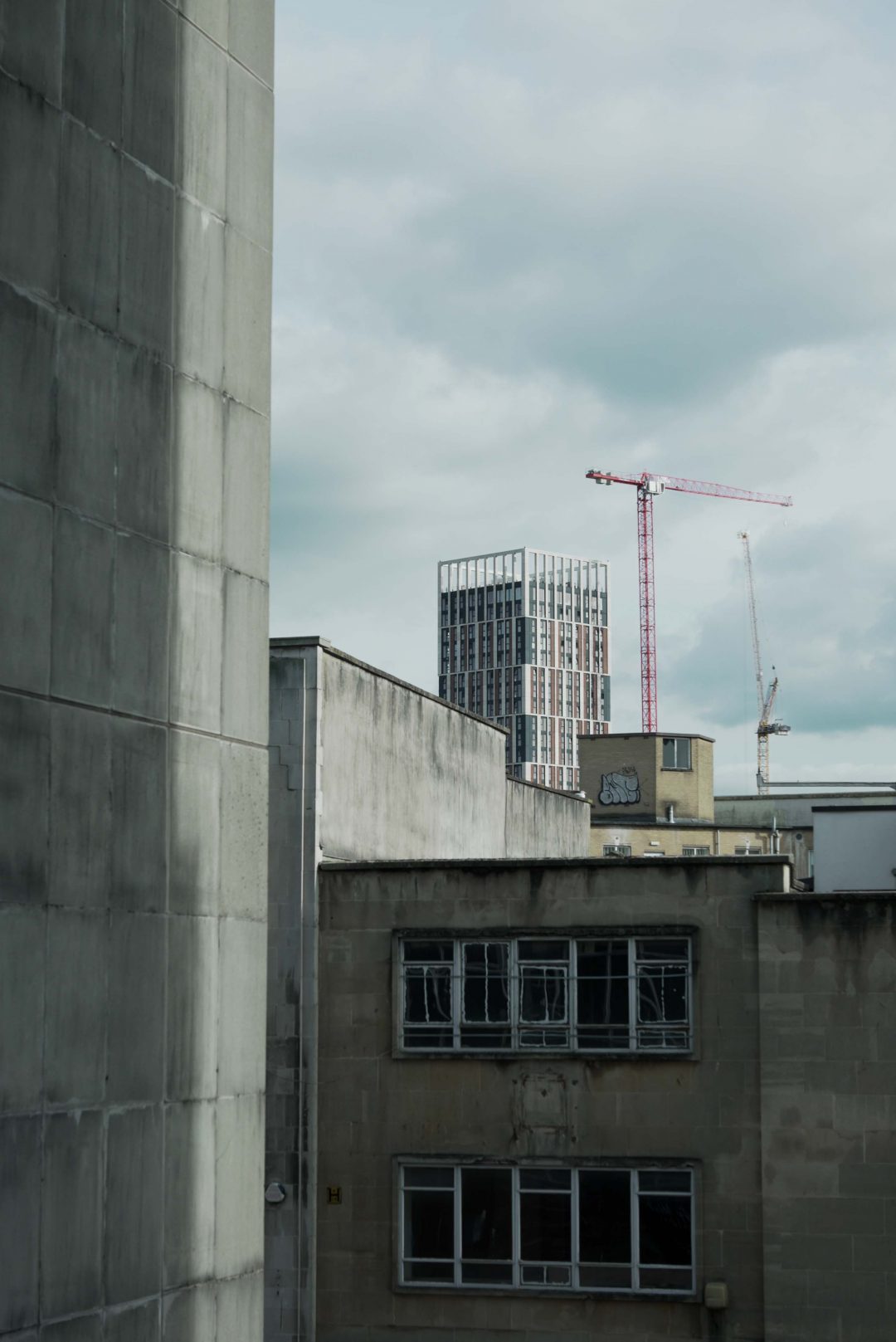 Building regulations are changing across the UK from 2025, when the Future Homes Standard will be brought in. Measures in the draft version include better insulation to reduce heat loss and low carbon heating like heat pumps. Critics say it falls short in areas like air permeability, which refers to how well a building is sealed to prevent heat loss, and ventilation. These two areas would be particularly difficult to retrofit.
"I'm delighted my motion passed unanimously – it shows that the council can work together and support each other on key issues," says Stone. "This is a strong mandate for action and I hope the motion's demands will be incorporated fully into the Local Plan when it is updated."
Silence on retrofitting
As set out in the Planning and Energy Act 2008, local councils have the capacity and authority to set local energy efficiency standards at a higher level than central government.
Matteo Sarno, from Architects Climate Action Network (ACAN) which campaigns for action on the climate crisis, called the council's move "a step in the right direction".
But he says: "The absurd scenario we are in now is that homes built today will have to be retrofitted in a few years' time to achieve the UK's net zero commitment."
Despite progress on new developments, the bottom line is that existing homes in Bristol pose a far greater challenge than those that are yet to be built.
"That's a far harder task and probably the biggest challenge for the city getting to net zero," says Simon Roberts, CEO of the Centre for Sustainable Energy. "Rather than a few developers being told they have to meet a standard, it will involve every homeowner, tenant and landlord across the city making their own decisions about the future energy performance of their homes."
Retrofitting is a way of upgrading heating and power systems, from replacing gas boilers to improving insulation and installing new technologies like heat pumps, battery storage and heat networks. These technologies are hardly household names, and yet the clock is ticking to get them into homes across Britain. It's crucial, Roberts says, that homeowners understand how important these upgrades are, and have access to advice, support, supply chains and financial assistance.
The other pressing question is who will have the skills and knowledge to carry out these thousands of upgrades.
"Without a competent workforce, no amount of building regulations will get us to where we need to be to meet Bristol City Council's carbon neutrality goals by 2030," says Charlotte Surrey of the Green Register, which trains construction professionals to build more sustainably.
"The challenge is two parts: more rigorous enforcement to ensure compliance of minimum standards, plus a city-wide training programme to upskill the workforce to be able to understand the complexities of both retrofit and new build."
And yet, national government seems to have fallen silent on the topic. Roberts points to the fact that there are no upgrade standards for existing homes, and there are no powers or funding for phasing out gas heating or for extensive insulation installations. Without this, the powers of local councils may remain limited.
Retrofitting is in Stone's sights. "I know a fair amount of this was done under previous administrations – over 24,000 energy efficiency improvements were installed in Bristol in the eight years up to 2016," she says. "I don't know how much has been done since."
"As a Green councillor I want to put pressure on the administration to continue with retrofitting all council housing to 'passive housing' standards."
'Passive houses', which are so well insulated that they require little power for heating or cooling, are the gold standard for environmentally friendly and energy efficient construction. In 2016, Ireland's Dún Laoghaire-Rathdown County Council passed a law requiring all new builds to be passive houses or an equivalent standard.
While the vast majority of houses in Bristol are privately owned, retrofitting Bristol's council housing stock to passive house standards represents an expensive challenge. Most experts agree that decarbonising social stock will need massive central government investment, let alone to expensive passive house standards.
"Most of the homes we will inhabit in 2050 are already built," says Surrey of the Green Register. "Many of those do not meet current building regulations and sometimes these buildings are unhealthy too, with cold and damp homes being responsible for a range of occupant health issues."
Retrofitting is a social as well as environmental measure. If implemented across the city, it would have a positive effect on fuel poverty, by both improving insulation and reducing heating bills.
The hidden problem of 'embodied carbon'
Further complicating the picture, when politicians refer to 'greening' homes and buildings, they are still focused on operational carbon – that is, heating and power. What's rarely mentioned is the opaquely named 'embodied carbon', meaning the emissions created during construction and the creation and transportation of building materials.
Making steel requires coal and accounts for 7% to 9% of the world's human-made carbon emissions, while if cement was a country it would be the third largest emitter of carbon in the world, after the US and China.
ACAN's Sarno says that while operational carbon "has been regulated for many years (albeit insufficiently), embodied carbon is very significant yet unregulated".
"ACAN has been campaigning to end this scandal and introduce a new part to the building regulations to regulate embodied carbon," he says. "There is a huge amount of greenwash in the construction industry and in politics, based on conveniently forgetting to include or mention embodied energy."
But there are sustainable building materials which can viably replace steel and concrete. "Timber construction is key and should be encouraged," says Sarno. "All materials should have an Environmental Product Declaration so that specifiers can choose and be aware of the embodied carbon of each specific material. Re-use and a circular economy are also very important."
Following a consultation on the Future Homes Standard with the public, these very issues were raised by professionals in the construction industry. Notably, respondents asked for the standard to create homes that do not require further retrofitting work in the future, to incentivise sustainable development practices and "address the embodied carbon of new homes" with performance metrics.
There was also mention of better compliance to address the 'performance gap', where changes during the build, poor quality unmonitored construction and poor maintenance practices mean that buildings perform worse than they were designed to, by up to 200% according to one major developer. Others rightly questioned why the government was aiming for a 75% reduction of emissions compared to current building regulations, instead of requiring developers to build truly net zero homes.
Net zero by 2030
Decarbonising the construction industry isn't pie in the sky thinking, says Sarno. "It's possible. LETI [a collective of building professionals and academics] have published a detailed guide of how we can decarbonise the construction industry. The technology and know-how exist in this country. It's the political will that is lacking."
But even without taking embodied carbon into account, the costs are eye-watering. According to a statement from Tony Dyer, Green councillor for Southville and shadow spokesperson for housing delivery and homes, the estimated cost of decarbonising Bristol is in the region of £9bn to £10bn, with the domestic housing sector accounting for just over £3bn. This would amount to around £15k or £20k on average per home.
Stone is under no illusion of the sheer scale of the work that lies ahead for Bristol and other councils, which will need central government to step up and fund work through loans or grants, if they are to ready their homes for a net zero world.
"In the meantime however, there is a lot more we can be doing in Bristol – it's important the Labour administration does not write this target off," she says. "Business as usual cannot continue and as an opposition councillor it is frustrating to see old-fashioned politics and a cautious approach to change still playing out, when we are facing a climate emergency.
"We owe it to future generations to take our responsibility to meet this target seriously."
This article has been updated to reflect an amendment by Labour in the motion brought by councillor Lisa Stone.
If you're a homeowner looking to improve your energy efficiency and insulation, Futureproof is an initiative from Centre for Sustainable Energy which supports homeowners and builders in the South West to carry out energy saving home improvements and refurbishments.