Long Covid and the frontline of mass unemployment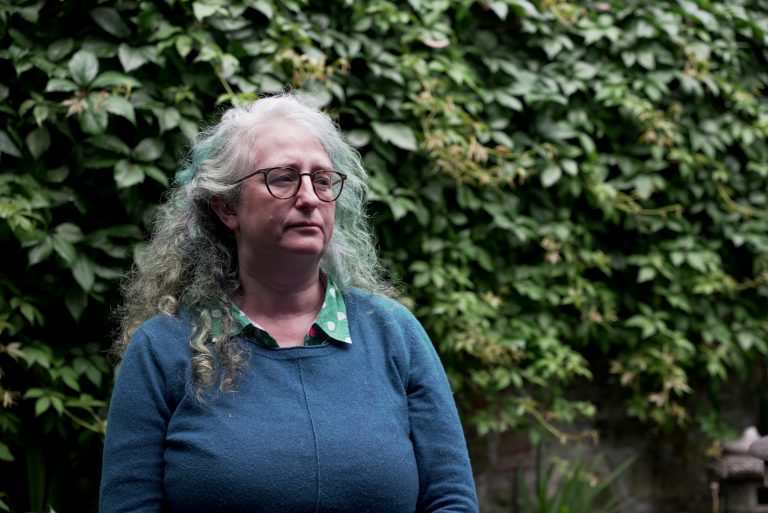 As the last 16 months' coronavirus restrictions disappear into the summer air – while infections soar – 1.1 million people in the UK are living with 'Long Covid', according to the Office for National Statistics (ONS).
This long-term illness, characterised by symptoms continuing for more than twelve weeks after Covid-19 infection, is associated with symptoms including shortness of breath, fatigue, chest pain, problems concentrating, joint pain and dizziness. Some 473,000 people have had Long Covid for more than six months, and 70,000 for at least a year.
For those approaching 12 months of illness, sick pay allowances will soon be exhausted. Many face difficulties negotiating a return to work while grappling with a debilitating condition; others risk unemployment and financial ruin.
The struggle of Long Covid
Jo House, who works in education, caught Covid-19 in March 2020 and is still too unwell to work more than one day per week. Jo, her husband, and their son, all got the virus from their neighbour in Bishopston. "We must have had a massive viral load – the symptoms came on really strong", Jo says. The family experienced headaches, extreme fatigue and shortness of breath.
Jo steadily worsened; she was diagnosed with pneumonia and struggled to breathe. "I was gasping, literally crawling on all fours to the bathroom, to have the shower running for the steam." With hospitals overwhelmed, Jo was advised to stay home unless her lips turned blue. "It was very scary, with both of us being ill. We wrote our wills."
After several weeks their son recovered. But Jo got new symptoms, which have persisted – heart inflammation, tachycardia (abnormally fast heartbeat), anosmia (total loss of smell) and 'brain fog' – and still spends whole days in bed. "It's a struggle not knowing how long it will last. At three weeks, we were thinking, 'Hang on – how is this still going?' but then we were counting the months. Now we're not even bothering."
Fighting to re-enter the workforce
The ONS estimates 114,000 of those living with Long Covid are education workers – the second highest group after healthcare (122,000). Sick pay policies vary hugely, with some employers deferring to statutory sick pay of £95.85 per week – one of Europe's lowest rates.
NHS staff in England and Wales are entitled to a maximum of 12 months sick pay; any more is at managers' discretion – and inability to return to work could lead to dismissal. This is the same for Jo's employer, who she asked us not to name.
Forced to take sick leave in March 2020, Jo's allowance is gone. She is attempting to negotiate a new part-time contract, but has felt "pressured to work" while unwell. The standard return-to-work model many employers use, including hers, is to only come back once able to work 50% hours, and committing to going full-time within a month.
"I'm being asked, 'When are you going to work' ­– I've got no fucking idea. This is a brand-new disease. There are periods when I feel better and do stuff and then I crash again. It's been such a battle. Workplaces are just not flexible enough around long-term illness."
Greater employer flexibility is backed by the Society for Occupational Medicine, and could be key to keeping UK services running. In April the British Medical Association (BMA) linked 30,000 NHS absences to Long Covid, and warned that greater absence would affect patient care.
Dr Amy Small is among thousands of healthcare professionals who caught Covid-19 at work. "In those early days there wasn't – and there hasn't been throughout – adequate PPE", she told BBC Radio 4's File on 4. She was sacked as a partner in her GP practice because of her illness, leaving her worried about her mortgage.
Workers are also being denied sick pay they qualify for, including at Bristol care provider Alexandra Homes, where ill staff have had to use annual leave. The TUC estimates two million employees are ineligible for sick pay, along with five million self-employed people. Government support for these groups, including Universal Credit and Personal Independence Payments, has strict eligibility criteria.
Tackling financial hardship
Government responses to Long Covid have largely been clinical – £10m has been spent on specialist NHS clinics across England, and national research projects are ongoing at the University of Bristol, Southmead Hospital and children's hospitals.
For Jo, patient advocacy groups, including Long Covid Support, have been invaluable, while being involved in Long Covid studies for the National Institute of Health Research (NIHR) was "one of the most satisfying things I've done while I've been ill." Patients are responsible for Long Covid being recognised, researched, and even named.
But research alone cannot solve the financial problems faced by 36% of people living with the condition, according to the NIHR, particularly while statutory sick pay puts one in four workers "into financial hardship". The TUC is calling for Long Covid to be recognised as a disability, allowing workers access to legal protection, while the All Party Parliamentary Group on Coronavirus wants it recognised as an occupational disease.
Kerry McCarthy, Labour MP for Bristol East, wrote to the Department of Health last October on behalf of a constituent, asking about support available for people living with Long Covid. Junior health minister Lord Bethell's reply focused on the NHS Long Covid Plan, which includes funding research.
McCarthy told the Cable: "The government needs to take a two-pronged approach. Long Covid sufferers need economic support, so they are not left suffering financial hardship for health-related reasons outside of their control. Failures to recognise Long Covid in the Universal Credit system can mean people are often only entitled to financial help when they first contract Covid-19, despite experiencing debilitating symptoms for many months afterwards."
With Covid-19 cases in Bristol approaching the peak of a third wave, and 95 schools reporting infections as of June 30, Long Covid will affect the city's employees for months – and perhaps years – to come.
---
Healthwatch Bristol advises anyone experiencing Long Covid to contact their GP or use the NHS's dedicated Covid recovery website: www.yourcovidrecovery.nhs.uk.