Man gets 3½ years after pleading guilty to riot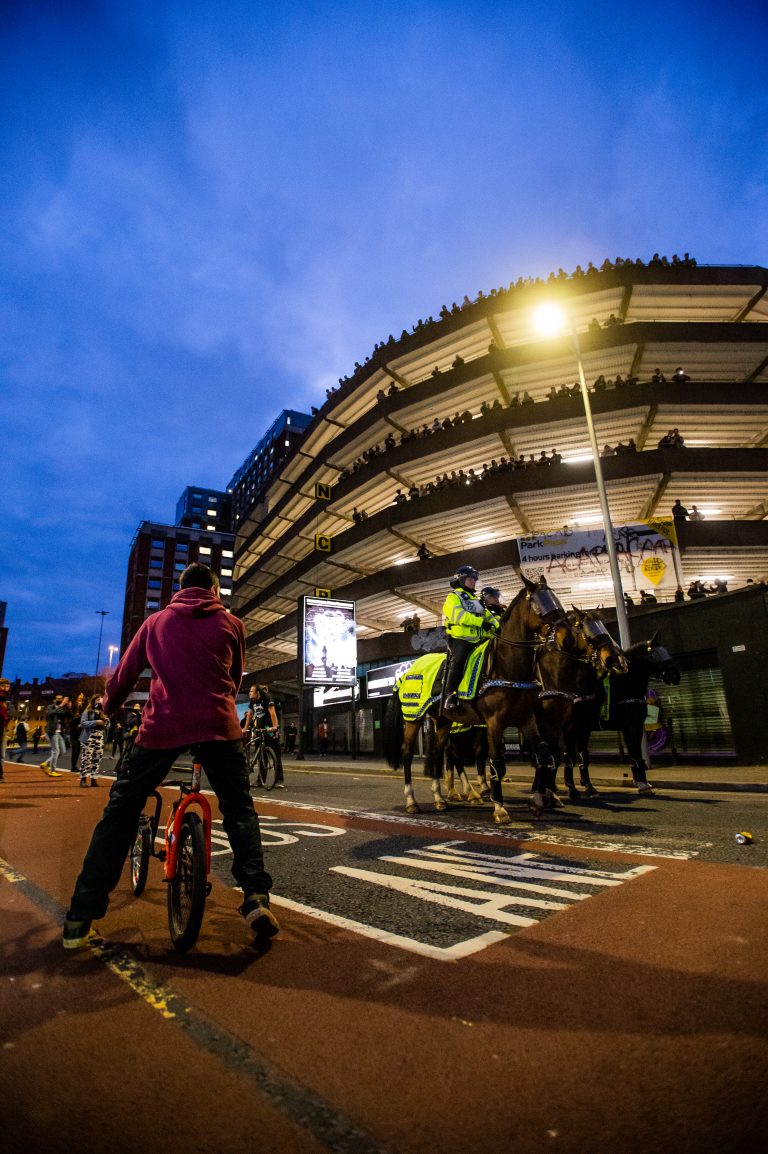 Photo: Guy Peterson
A man has been sentenced to three years and six months imprisonment for his involvement in the clashes after the first Kill the Bill protest on 21 March.
Shaun Davies, 45 from Green Road Totterdown, pleaded guilty on 2 August to one count of riot and was sentenced today (9 September) at Bristol Crown Court. Dylan Dunne, 22 from Coalpit Heath was also sentenced for stealing police equipment and possession of a class B drug (cannabis) and sentenced to a four month jail term.
Eighty people have so far been arrested in connection with the violence outside Bridewell Police Station. Missiles and fireworks were thrown, officers were physically attacked and police vehicles were set alight.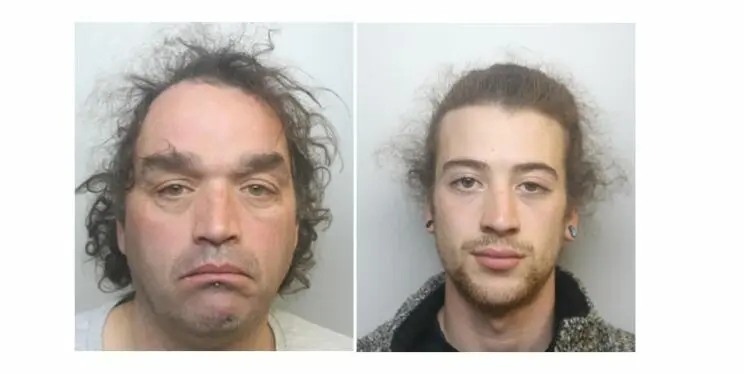 Davies, who was arrested at the scene, is the fifth person to be sentenced for riot so far, a charge that hadn't previously been used in Bristol since the St Pauls riots 40 years ago.
The court saw video footage of him sticking his finger up and giggling, saying, "Fuck the police, and their laws". From around 11pm he was seen holding a metal fence and pushing it towards and against the police line, encouraging others to join him.
The court heard that Davies had not gone into the city centre with the intention to participate in the protest and had been "very much swept along by the occasion". His lawyer, Carl Templar-Vasey, told the court it was to Davies' "great shame and regret that he ever took part in the incident".
Templar-Vasey described Davies as a "rather timid man" who was "at the bottom of the hierarchy" in terms of involvement in the unrest.
He added that he had received character references from 10 people – more than he'd usually expect to receive – from people who "know him and speak well of him". In these, Davies was described as a "kind, generous, sensitive man".
Templar-Vasey went on to describe Davies's history of poor mental health and alcohol addiction, his successful participation in a detox programme and of his connection to his community and voluntary work. He told Judge James Patrick, presiding, that Davies is "a man who could be helped by a different kind of sentence".
However, the charge of riot brings a minimum sentence of three years. The judge said that Davies's early guilty plea, as well as his traumatic childhood and mental health were mitigating factors, and said he had also reduced the sentence because of "what I take to be genuine remorse". He added that Davies would find his sentence "more difficult and more isolating than many".
When reading his sentence, Judge Patrick spoke of the "vile abuse directed at police" on 21 March and spoke of the 39 police who were physically injured and of the emotional impact of that night on officers. "Some had to take time off work, some requested different duties, some lost out financially", he said.
The legal definition of 'riot' under the Public Order Act 1986 is: 'Where 12 or more persons who are present together use or threaten unlawful violence for a common purpose and the conduct of them (taken together) is such as would cause a person of reasonable firmness present at the scene to fear for his personal safety'.
Those charged with riot are facing the prospect of a maximum 10-year jail term. Each person who has pleaded guilty to riot on 21 March to date have been handed sentences of at least three years.
Two others appeared in court today: Arthur Lazarus, 22, from Falmouth, Cornwall and Henry Olohan, 24 from Montpelier, both charged with riot. Lazarus pleaded not guilty and will next appear at court on 20 June 2022. Olohan did not enter a plea and his case was adjourned for the next day (10 September). Another man, Ryan Dwyer, 36 and of no fixed address, failed to appear at court and a warrant has been issued for his arrest.
To date, five people have been sentenced for their actions on 21 March after pleading guilty to riot, and all have been given over three years in prison.
Eighty people have been arrested so far, with 28 charged, and there are still 37 images of people in the police gallery.