More children in care are being housed outside Bristol as Covid fallout bites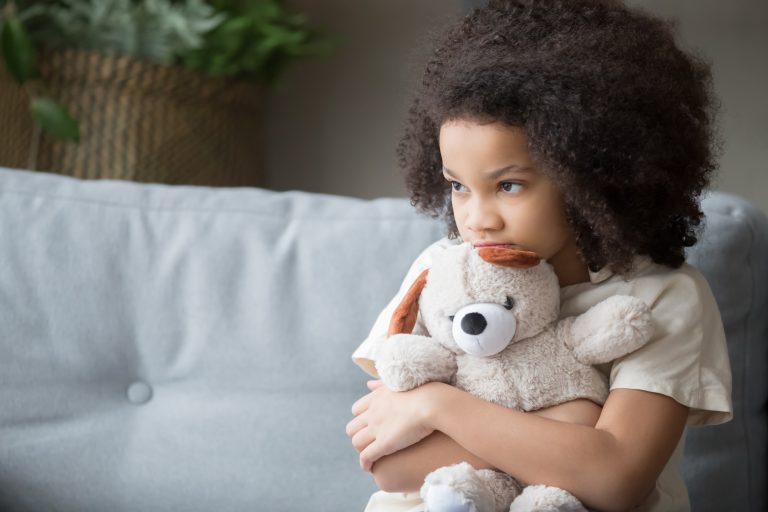 The number of children in the care of Bristol City Council being housed in children's homes outside the city has nearly doubled since early in the pandemic, with spending on placements sourced from private providers soaring.
Budget monitoring reports to this week's cabinet meeting showed the council's total overspend on children's care placements rose from £4.1m to £6.4m between May and July. Across all its services, the local authority is forecasting a £30.7m deficit against its 2021-22 budget.
As of the end of July, 44 Bristol children were placed in out-of-area residential care, compared with 26 in April 2020, the cabinet papers said. The average such placement has cost the council £200,000 a year, with some running to well over half a million pounds.
At July's cabinet meeting, councillors gave Ann James, Bristol's director of children's services (DCS), authority to sign off placements above £500,000 without their approval, to meet children's needs more quickly. At least two placements costing more than £600,000 have been commissioned in recent months.
A council spokesperson said there had been a rise of more than 5% in the overall numbers of Bristol children in care during the pandemic.
"We are also seeing an increasing complexity in children's presentation, requiring specialist and wide-ranging support which is often more difficult and costly to secure," the spokesperson said. "The impact has been to place additional pressure on a market in which demand for children's care placements already outstripped supply, and the costs and complexity of them have also increased.
"We've had little option but to increase our reliance on the use of independent residential children's homes – this is a more costly form of care but guarantees that an appropriate level of support is in place to secure the health and wellbeing of children," the spokesperson added.
With Helen Godwin, Labour councillor for Southmead, having recently resigned as cabinet lead for children and young people, Bristol mayor Marvin Rees is temporarily in charge of the portfolio.
Christine Townsend, the Green councillor for Southville and shadow cabinet member for children's services, said she had questions over "what actions are being taken to reduce the need for these expensive placements, and how [the council] are reassuring themselves that external private places are of the highest quality and a good way to spend limited publicly funded budgets".
Growing concern over care 'cartels'
The growing cost of residential placements, which typically involve young people with the highest needs and are now mostly delivered by private companies, has been a longstanding concern for councils.
In a recent submission to an ongoing national review of the children's care system, directors from North East councils said the children's care market "increasingly resembles a series of cartels, able to regulate the supply of provision to retain profit margins and make considerable private profit from public funding".
Care providers reject such allegations, arguing they deliver value for money. But in June Josh MacAlister, the man leading the independent review, described profit levels generated by firms running children's homes as "indefensible".
The ongoing fallout from the pandemic – during which most children were off school and 'out of sight' of services – has only worsened the situation. Need, also driven by escalating poverty and lockdown-related domestic abuse, mental health and substance misuse, has been rising sharply in some areas as lockdowns have eased, with more young people being taken into care.
Nationally, both residential and foster placements have become even more sought-after, and in some cases more expensive, than usual. Private children's homes are not spread evenly around the country but are concentrated in areas where property is cheaper, with the North West accounting for about a quarter of all available places.
Bristol City Council's risk register, which grades children's safeguarding among a small group of 'critical' threats, says the city has yet to see significant rises in referrals resulting directly from coronavirus and the associated economic downturn.
But, this week's cabinet papers said, "There are pressures due to lack of supply of placements within the external market, the in-house fostering and placement service are also running at capacity which results in significant risk of increased spend as demand continues to rise."
Attempts to 'manage the market'
Bristol City Council's own children's home capacity has also been hit by staff sickness and absence, the reports said. The council has sought to increase this recently, in a bid to reduce dependency on external firms and place children nearer to home, and its spokesperson told the Cable said the authority would soon be opening a third new children's home along with two already in place.
In a separate item approved by cabinet members on Tuesday, Bristol moved to increase its clout in the foster care market by joining a consortium of local authorities representing the 'South Central' area between the South Coast and Oxfordshire. At present, 42% of the 523 Bristol children in foster care are living in placements commissioned from outside the council, the mayor, Marvin Rees, told councillors.
The move – which is also being pursued by Swindon and Wiltshire councils – will see Bristol end its partnership with the 'South West' group of councils, and therefore break with many of its near neighbours.
Rees told the cabinet meeting that "commissioning as a larger consortium of authorities, with a significantly bigger market share than our current consortium, will allow us to meaningfully engage with and manage the market".
Tim Kent, the Lib Dem councillor for Hengrove and Whitchurch Park and chair of Bristol's people scrutiny committee, submitted a statement to cabinet seeking assurances that the switch would not disrupt placements or mean more children are placed further away from the city.
The mayor said he "appreciated" the warning and would pass it onto officers "to raise the potential of the unintended consequences and make sure we're on top of it".
The council's spokesperson said Bristol was "working hard across the sector to support families and encourage more prospective foster carers to come forward", adding that this was an ongoing challenge.
"Out-of-area care is only considered where no suitable local carers are available or the levels of complexity require a very specialist provision that is only available on a regional or sometimes national basis," the spokesperson said. "The council is committed to keeping children who need our care within the city, or as near to it as possible, and we are continuing to invest in and develop services that are aimed at supporting families to be the place where children grow up and reduce the need for local authority care."