More than 60 Afghan refugees offered temporary sanctuary in Bristol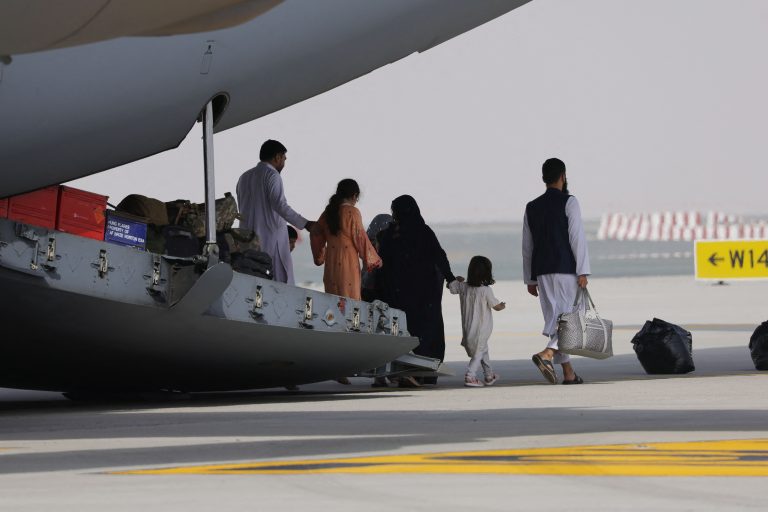 A total of 61 Afghan citizens fleeing the takeover by the Taliban have arrived in Bristol so far, local health chiefs confirmed this week.
More than 100 more are expected to arrive in the city in the coming days and weeks, taking the total to around 168.
Emergency hotel accommodation paid for by the Home Office has been found for the new arrivals from Afghanistan.
Earlier this week Bristol's mayor, Marvin Rees, told a council meeting that no resources being used to help Afghan refugees were being diverted from local people, with private-sector housing being used to meet extra need.
He said that to date, longer-term homes had been found for six families with a commitment from private landlords to house a further 10. In August, the city initially said it could offer 10 families sanctuary, with South Gloucestershire saying it could take on three households.
Rees warned against "opportunistic politicians who are ready to stitch together fears, concerns and people's feelings of hopelessness and turn it into language and imagery that would create hostility".
But he said more central government help would be needed, explaining that more unaccompanied asylum-seeking children (UASC) were expected in Bristol imminently.
The figures for the total numbers of people arriving were confirmed by health chiefs at Bristol, North Somerset and South Gloucestershire clinical commissioning group (CCG).
The CCG's medical director Peter Brindle told a governing body meeting on Tuesday that the right systems, processes and people were in place to keep up with the "relatively unexpected, quite significant collection of refugees" coming through the city.
He said the newcomers would be put up in temporary accommodation before being resettled permanently either in or outside the region.
Brindle told the remote meeting that refugees arriving so far had been in a managed quarantine centre up "where they have received very little if any healthcare intervention and no healthcare screening".
Echoing remarks made by Rees to councillors this week, he said the CCG would be ensuring people were being screened by the Haven, the primary care service for refugees and asylum seekers in Bristol, and registered with GPs.
He said three community pharmacists were ensuring refugees who had run out of any medication were prescribed it without delay, and that mental health and trauma support was also in place.
Bristol City Council director of public health Christina Gray, who is leading a multi-agency team managing the people fleeing Afghanistan, told the CCG meeting: "What we are dealing with in Bristol is the arrival of a large number of people in transit.
"Every local authority has been asked to do permanent settlements, so alongside the management and welcome and holding of people in transit we have the work to do to make sure people are permanently settled," Gray added.
She said the response from members of the public had been "absolutely phenomenal".
"People have already been coming forward to respond to our request to provide accommodation, people have made financial donations, clothes, volunteering," Gray said.