Grief, violence and faith: Bristol filmmaker's award-winning new short film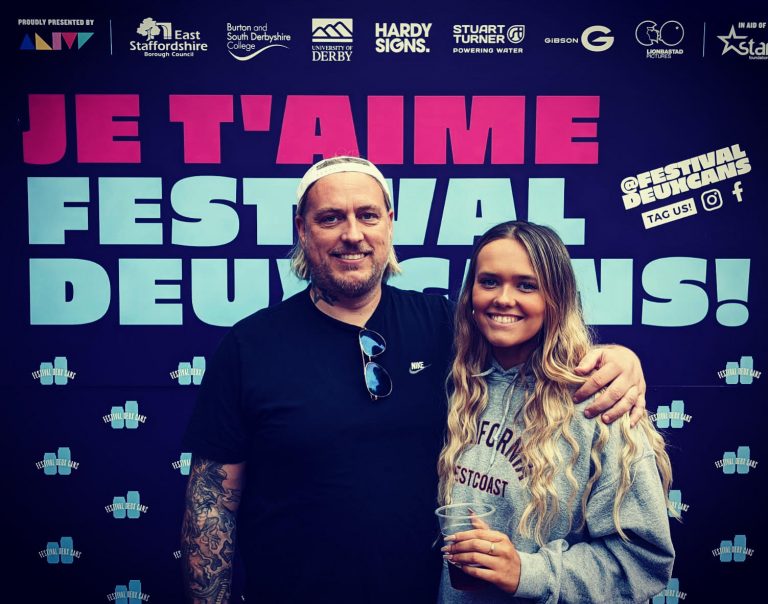 Local award-winning writer/director Paul Holbrook has become a master of the short film. Often set in South Bristol, his films all have working class culture and characters at their heart.
His latest film is the 30 minute Hollow, currently doing the festival circuit, a thoughtful and cinematic drama about a single mother grieving her child and plotting revenge on the man who killed him. Having lost her faith, she seeks guidance from her local vicar who, for different reasons, is struggling to keep hold of his own.
Holbrook's directorial skill is immediately clear in all of his shorts. His skill is matched here by editor Julie Buckland, who has kept the pacing of the piece exciting and dynamic – there's no moment for the mind to wander as the tension is kept high throughout. Together, the skilled cast and crew has delivered a consistently believable, engaging, and poignant piece about grief, violence, and faith.
So believable, that I have to ask whether it came from personal experience:
"I've been very lucky, I've got a massive family and we've never had any early deaths, so the grief side more stemmed from a hatred, a hatred for horrible people," Holbrook told me.
"When you grow up in a rough area… there were so many bullies that lived on my estate: cruel, nasty people. And I hate them, because they make people's lives a misery. And it's just trying to deconstruct and deal with that hate before it becomes violence."
The story is a satisfying mix of both restraint and release of frustration and pain, skilfully treated by all performers. Huge praise goes to lead Laura Bayston, a frequent collaborator of Holbrook's; she and Karl Collins, who plays Father Hill, bounce off each other in a way that portrays a consistent friendship and trust – even as they grapple bitterly on screen.
Hollow recently won Best Cinematography at Rhode Island International Film Festival – James Oldham and his camera department have taken the fabric of Hartcliffe and Stockwood and treated it with a mix of vivid Shane Meadows-esque rawness and golden Hollywood noir. One of the publicity stills, a climactic moment from the film, shows a smoky, exquisitely deep-lit alleyway that looks like something out of a classic Hollywood wartime film noir. It will take a resident a moment to confirm in the details that, yep, that is indeed Bristol.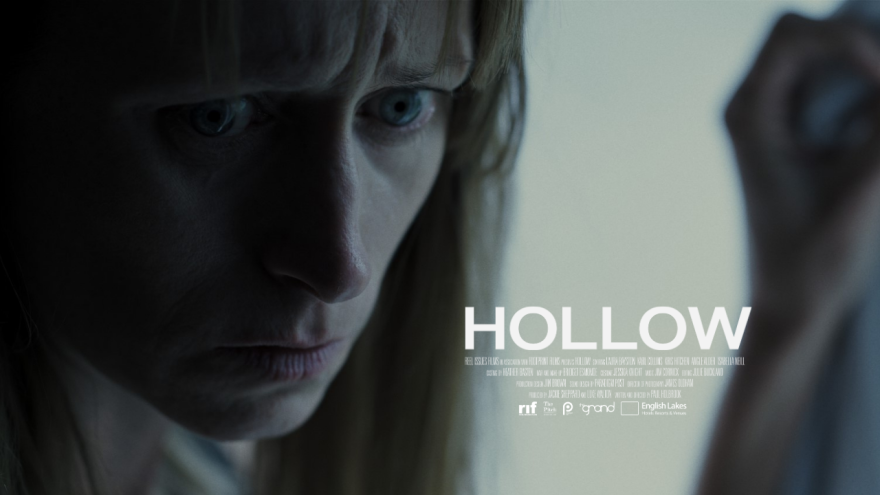 'Where the authenticity comes naturally'
Born and bred, and still living in Hartcliffe I wonder whether the choice to make films in his hometown, with a working class cast and crew, is a political choice. Holbrook says there it's also about ease – he has resources, connections, and creative friends in Bristol who he repeatedly works with. But he also agrees that it's about telling working class stories – ones that are authentic to him.
"I'm shooting a film next in Bolton, and I think it's more wanting to set my films in a working-class environment. That's where I've got a set of stories, that's where my inspirations come from, my characters come from, everything else. So I just feel comfortable and safe telling stories in those environments. That's where the authenticity comes naturally."
Holbrook came to filmmaking late; when he was 30 he was, in his own words, working "a really shit job", which gave him a realisation. He had always loved film, and was known for having a way with words: "If anyone in my family needed a complaint letter, or things like that, they would always ask me. I'd be able to write a quite eloquent letter to, like, the gas board to say "why did you cut me off?!"
He started submitting scripts to competitions – and did well. Results showed clear talent, but taking it to the next level proved difficult: "That went on for about three or four years. I was able to share on Facebook, I've got into this, I've got into that. But there was no money and there was no real stepping stone to anything else unless you got lucky and sold a feature script, which I didn't."
The breakthrough moment came when he took the pressure off and just focused on making comedy shorts for fun, with his cousin Sam who had just left film school. The pair just started making and making, ending up with 15 shorts, and started to get noticed on the festival circuit. Paul credits these low-budget, quick turnaround pieces with ensuring they learned and improved quickly each time.
His first public funding came from the BFI for Shiney – an upbeat nostalgia piece about kids whiling away the summer holidays. But Holbrook found his voice, he says, "in the darker stuff". That took him to The Pitch film fund, where he pitched Hollow and beat nine other finalists to win a £40k funding and development deal.
He's just finished a charity film for Integrate UK, an education charity that works towards equality and integration for young people, and has a comedy in development with UKTV about the urban legend of the Bristol Zoo car park attendant.
I tell him I've not heard of this, and he enlightens me – but I won't spoil it for you. You'll have to watch it.
Other than this exciting Bristol-based comedy piece, he's also in the middle of writing a number of feature scripts – expect plenty to watch out for from Paul.
Hollow is currently on the festival circuit and will be available to watch online in 2022.