'Saving every tree is not the answer'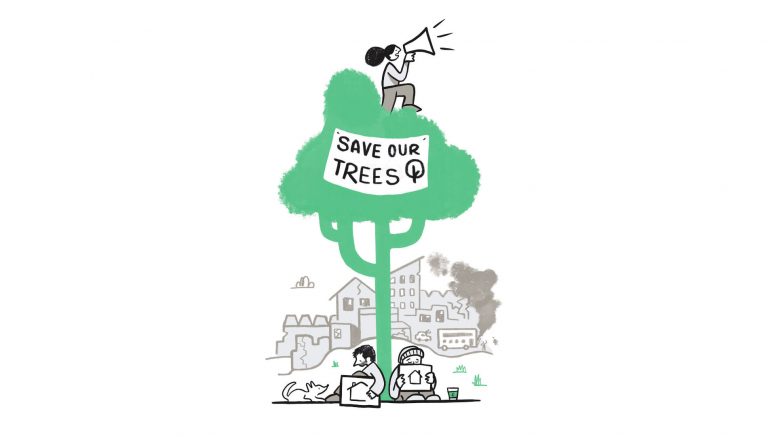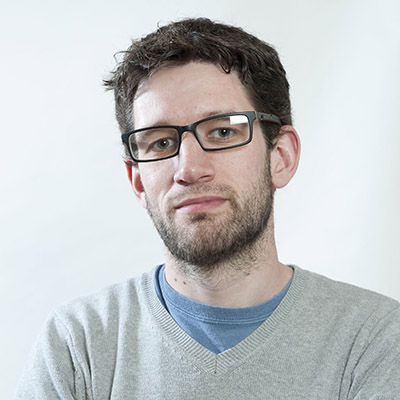 Trees are brilliant. Aside from their incalculable value in ecosystems, trees are natural flood defences and air conditioners – not only giving us shade but actively cooling the area around them. At the time I'm writing this we are heading into high summer, and with temperature records becoming more extreme around the world and freak downpours flooding the streets of Edinburgh, I am immensely grateful to live in a city as green as Bristol. It's hard to overstate just how useful and important our urban trees are.
But in prioritising a few individual specimens over much-needed housing and sustainable transport, Bristol's vocal tree campaigners are managing to do just that.
We're facing a climate and ecological emergency, and we need to change how we live and do business. That will only be achieved by transforming our local environments, to enable us to live and travel in sustainable ways. This involves some inevitable development – of the walking, cycling, public transport and rail infrastructure needed to enable us to live with fewer cars and trucks; and of the urban housing that allows us to live in efficient, compact, walkable neighbourhoods, instead of a car-dependent sprawl. We need to move fast, and sometimes, however hard we try to work around them, we're going to need to cut down some trees.
In recent years, it seems there hasn't been a single tree-felling in the city that hasn't been met with some kind of outcry, regardless of how clear the benefits or how small and scrappy the loss. On the Railway Path in Easton this summer, pinch points will be remedied and the path widened in places, so that it meets the modern standards that such walking and cycling routes need, if they are to get people out of their cars. In Horfield, the self-seeded scrub and trees around some scruffy old garages will be cleared, as they make way for an infill terrace of desperately needed council houses. And Bedminster is the latest area to have its railway embankments cleared of young self-seeded trees, as Network Rail rectifies years of maintenance neglect that began with privatisation and now threatens the reliability and safety of the network.
But perhaps the perfect example of people losing all perspective can be found along the Harbourside, where a car park and a caravan site are now in line for housing.
It's hard to imagine a less objectionable scheme than the Baltic Wharf development, or a more appropriate space to replace with housing than the Gas Ferry car park. These are brownfield sites, a walkable distance from the city centre, on an established high-frequency public transport route, and close to the outstanding natural amenities in the centre and west side of Bristol. The 166 homes proposed by the council-owned developer – 51 of them new council flats – will be in attractive mid-rise buildings, a gentle density that is well suited to the area.
But enlivening the otherwise dead asphalt anachronisms that are these city centre car parks are a couple of dozen unremarkable trees, some of which might have to go. That is, ostensibly, the reason for opposition to the whole idea of redeveloping them.
In a climate and ecological emergency, we need radical action, and fast. There is no status quo option. We can't pause climate breakdown while we tweak every development, one by one, until it's perfect. In an emergency you have to run to keep up, and you have to pick between options that are available.
The alternative to schemes that involve felling a few trees, to safeguard and improve our active travel and public transport infrastructure, is the continued increase of car journeys. Scupper council-owned developments of urban density housing on walkable city centre brownfields, and the demand for housing will instead be met by the private developers waiting in the wings with another car-dependent sprawling housing estate on greenfields served by ever bigger ring roads in South Gloucestershire.
When the topic of the Gas Ferry car park did the rounds on social media recently, provoked by one Harbourside resident's suggestion that the trees all deserved urgent protection orders, the discussion served as a useful reminder that environmental and conservation movements are loose coalitions of people who don't always share the same definitions or have the same ultimate objectives in mind when they unite behind a policy or action. Many in the discussion let slip their true fears about "overdevelopment" – of too many new buildings and too many new people living in their beloved neighbourhood. This is the definition of NIMBYism, driven by a fear of change, and the loss of what has become personally familiar and comfortable.
Few NIMBYs will ever admit to it. They'll try to hide their motives behind noble and selfless objectives like a concern for trees. The lesson for campaigners is to be careful who you fall into coalition with. Just because somebody with a petition or a platform claims concern for the environment, doesn't mean they're fighting for the solutions this city, or the planet, desperately needs.