Photos: Aphra Evans
"As a young woman I've gone out in Bristol a million times, I've had loads of issues being touched inappropriately, talked to inappropriately. When you do report it to security, nothing happens. We're safer in that venue as women than we would be in any other venue."
The safe venue that Amelie* refers to is Urban Tiger, a sexual entertainment venue (SEV) at the heart of Bristol's city centre, where she works as a stripper. She speaks to the Cable after she has found out her and her colleagues' jobs are safe for now. Both Central Chambers and Urban Tiger have had their licences renewed for another year.
But maybe for the last time. A public consultation is soon to be released on plans to introduce a nil-cap on strip clubs, which would effectively ban them from the city centre.
Amelie, 25, got into stripping as a way of being able to pursue a career as a circus performer. She'd been doing it less than a year by the time the pandemic hit, which meant the club shut for nearly 18 months. After hearing about the possibility of her workplace closing down in local media earlier this year, she is determined to make sure performers are part of the conversation.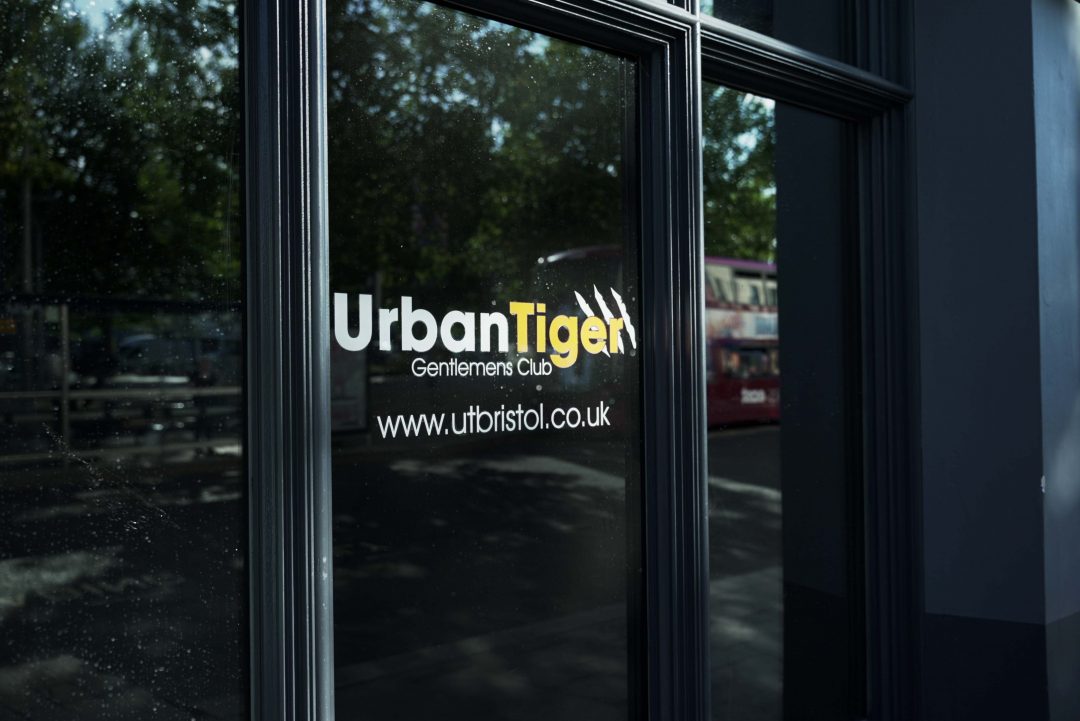 Some strippers unionised for the first time over the last year. Her colleague, Chloe, didn't join the Bristol Sex Workers Collective until she found her job was under threat. "Lockdown might have been a catalyst because we didn't have our jobs," she says. "The added instability lit a fire underneath us."
The renewal of the two licenses was expected, given the limited reasons councillors on the licensing sub-committee could refuse them. But it has reignited the polarised debate about SEVs, between those who believe they contribute to the sexualisation of women and sexual violence, and others who think women should have the right to do what they want with their bodies in a tightly-regulated environment.
'Women's bodies are objectified for men's gratification'
On Thursday, women gathered in City Hall to debate misogyny, violence against women and sexual exploitation. Not your typical licensing hearing.
There were 67 objections made against the application originally made in August 2020 by Central Chambers to have its license renewed for another year. But the licensing sub-committee said there were no grounds not to grant it.
Three women gave their objections at the meeting, calling on the committee to take action in line with their policies on violence against women.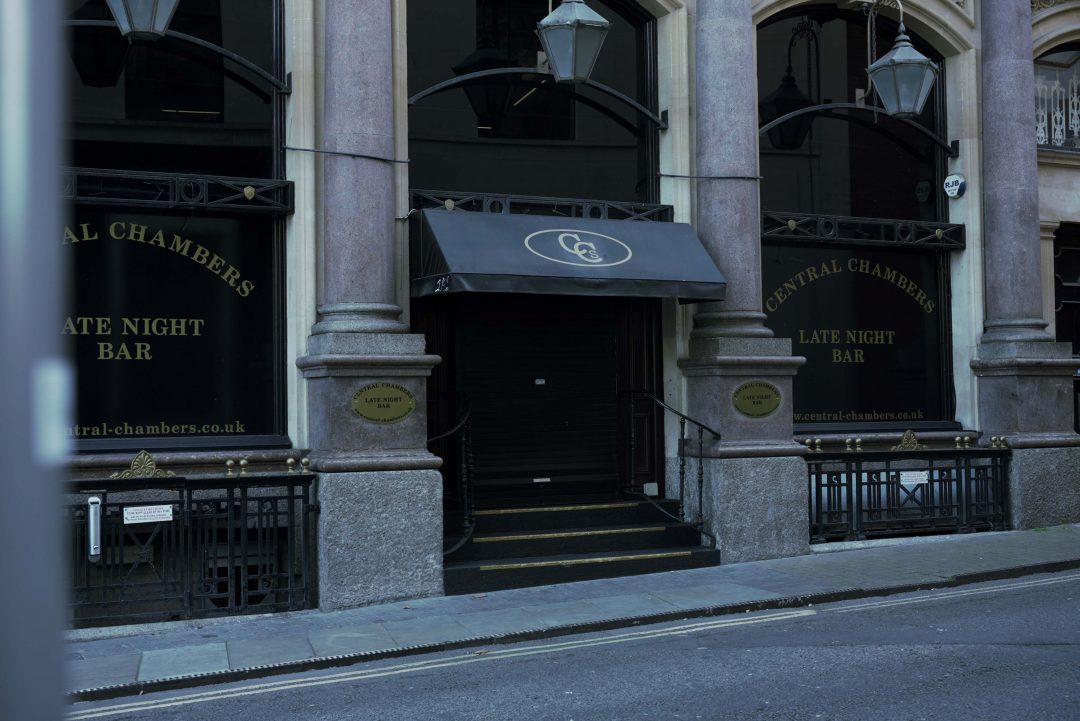 Penny Gane, the chair of Bristol Women's Commission said: "The European charter that Bristol signed up to recognises that gender-based violence arises when one sex has superiority over the other.
"In the case of SEVs, including the one seeking a license today, women's bodies are objectified for the sexual gratification of men," she adds. "Bristol City Council has the duty to uphold equality law, and yet it is this committee which has enabled clubs to promote harmful attitudes to women.
"In 2012, the city was awarded white ribbon status, which requires the city to work towards the status of zero SEVs. The continuation of licensing SEVs makes a mockery of our white ribbon status, which frankly should be removed.
"What is the point in the council spending time, energy and resources educating young men to respect young women if the moment they're 18, the same council then endorses harmful attitudes by granting licenses to clubs such as the one today."
"We know that many Bristol women avoid the area and are concerned about the level of harassment in the area." She added that the club's proximity to bus stops, residences and public buildings needed to be taken into account.
Another key argument raised by objectors was that the problem isn't just about harassment or violence against women inside the venues or nearby, but the wider impact on society – the 'dehumanisation of women' that leads to violence and harrassment.
Responding to the outcome of the hearings, Gane said: "The council had a real chance to take a stand against gender inequality this week, to tackle the harmful gender norms which lead to violence against women and girls and it chose to instead bow to pressure from an industry that promotes and profits from this."
'The council demands and gets well-regulated environments'
But Philip Kolvin QC, representing Central Chambers, said this wasn't the time to debate the merits of strip clubs and their impact on wider society. He explained in detail how the venue met the various regulations set out by the council, including strict enforcment of house rules, such as no touching of dancers, extensive CCTV and security, and not displaying sexual imagery or the logo to the street.
"The council demands and gets well-regulated environments," he said.
The Hale family have run Central Chambers for nearly 20 years and Urban Tiger since 2015, so this is the tenth time their license has been up for renewal under current laws. "Dancers are valued and protected," Kolvin said. "This is a female-led venue."
"You've had a history of bad premises in this city, it's not difficult to think what a bad one is, physical contact with the dancers, non-compliance with the rules, sexual imagery… That's why conditions are there to protect and respect the dancers."
Kolvin said there was no evidence of misbehaviour in the vicinity of the venue. No comments from the chief officer of police were submitted to the hearing. Carrie Hale, the director of the two SEVs said she couldn't remember the last time she had to call the police, but that clients are sometimes removed from the venue if they are at risk of breaking the rules.
Limited evidence?
An open letter published this week by Bristol's Sex Worker Collective said that data shows that violence against women did not reduce after councils introduced nil-caps in Swansea, Chester and Exeter.
They also highlighted a report by Avon and Somerset Police that shows many mainstream nightclubs in Bristol reported more incidents of sexual assault than the two strip clubs between 2018 and 2020. For example, out of a total of 91, there were 10 at Pryzm compared to two at Urban Tiger and none at Central Chambers.
But it's difficult to make a causal link between the existence or closure of SEVs and trends in sexual assaults in the vicinity.
Bristol Women's Commission's briefing on the issue includes a number of studies showing the link between men's attitudes and violence towards women and girls. And there are some studies showing the link between sex work, from strip clubs to buying sex, on men's attitudes and how they treat to women.
But most of these studies quoted relate to buying sex rather than going to a SEV. The Commission quotes one 2016 study from the US, which found that men classed as misogynistic because of their self-reported hostility towards women were more likely than other groups to have paid for sexual services, including stripping and lap dances.
Risk of pushing stripping underground
In March this year, Bristol councillors narrowly voted to ask local people about plans for the nil-cap, with the 12-week public consultation expected to be published soon.
Mayor Marvin Rees has said he supports women's organisations in their opposition to SEVs, but that a decision on their future is out of his control. By contrast, a coalition of nighttime economy groups came out against the proposed nil-cap as horrific and discriminatory.
A previous consultation in 2019 found two-thirds of respondents in Bristol were found to be supportive of SEV licenses in a busy nighttime economy area.
Some feel like we already know what Bristolians think on the issue. Chloe of Urban Tiger says: "After the public consultation, it just seems like all the councillors are asking the same questions again and again until they get the answers they want. It's very frustrating. It's also terrible for the mental health of everyone whose jobs are on the line. I'm really trying to hold on to my sanity here."
Across the country, the number of strip clubs soared in the noughties while they could get similar licenses to cafes and bars. But a tightening of licensing laws has contributed to numbers falling again – the number of sexual establishment licenses in England fell by a third between 2013 and 2018. Spearmint Rhino in Sheffield recently surrendered its sexual entertainment venue licence after a campaign by women's equality campaigners and legal battles.
A handful of cities have banned SEVs, but Bristol would be the biggest in the UK to do so. According to women working in the industry, one of the main worries about closing SEVs is the risk of pushing their work underground. "We've seen what happens when the clubs are closed during the pandemic," Amelie says. "It goes underground – my friends have worked underground. I've been asked to work private parties.
"We've had a taste of the nil-cap already and it's not nice. It's happened in other cities where clubs have closed."
She says customers are sometimes inappropriate at Urban Tiger, but she feels protected. "I don't think any of us would deny that it's common. But we've got a high security presence. If there's any problem, even verbal rather than physical, the customers will be removed really quickly.
"But when you work underground, there's no regulation or safety. The risks are exploitation from managers, with customers there's risk of violence. When things are underground, you can't report it.
On the issue of safety, Chloe says: "I've worked in other places in the UK, I've worked in quite a few places – these are by far the safest clubs I've ever worked in, with the most stringent regulations. Anything less than these clubs being open is going to be more dangerous."
A matter of consent
Women who work in SEVs acknowledge that oversexualisation in society is a problem, but say the key element often overlooked in this debate is consent. "I consent to be sexualised at work," says Amelie. "As soon as I step out the door, if I bumped into a customer and he was being derogatory or asking for a lap dance in the street, that's stepping over the line.
"I understand the concerns, but closing down SEVs is not the solution," she continues. "It will not have the impact they want it to have. All it will do will put a set of women in vulnerable positions and in danger. Instead, the answer for her is educating men more about consent."
"People need to separate consensual objectification and unwanted harassment," Chloe adds. "You can't conflate the two."
Bristol's two SEVs have won the right to stay open in the short term. But their long-term future still hangs in the balance, as the debate on misogyny, feminism and sexual violence rages on.
*Amelie is her performer name