The Cable is fighting back against tech giants and corporate publishers. But now we need you.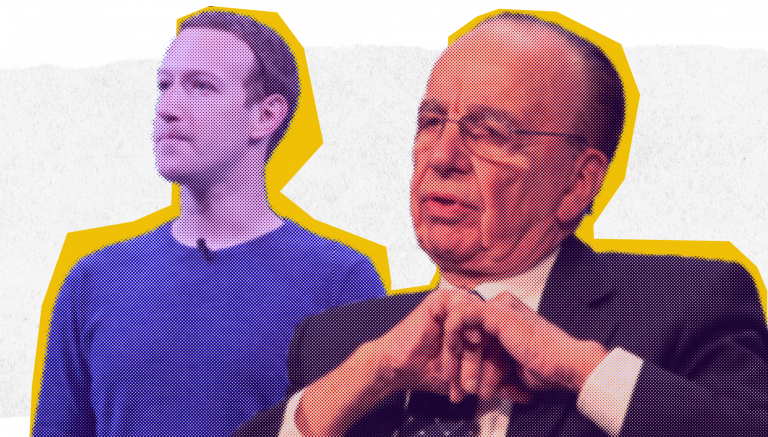 Did you know that of the whopping £14billion spent on digital advertising in the UK in 2019, 80% went to Google and Facebook? You might not shed too many tears if I told you that UK national and local news websites took just 4% of the total. But this is bad news for all of us.
There is a strong link between the utter domination of tech giants and the proliferation of clickbait, crappy news, or sometimes no news at all – meaning politicians and all manner of powerful companies and institutions get let off the hook.
Eight years ago the Bristol Cable was founded to provide an alternative and rebuild local news. Thousands of you have got behind us. Amazingly, 90 new people have joined us in the past few weeks, helping to make a big impact in the city and beyond.
But in order for the Cable to keep going we need to grow by at least 350 more people. This will bring us to our target of 3,000 members and balance the books in the short term.
So, let me explain how we got here.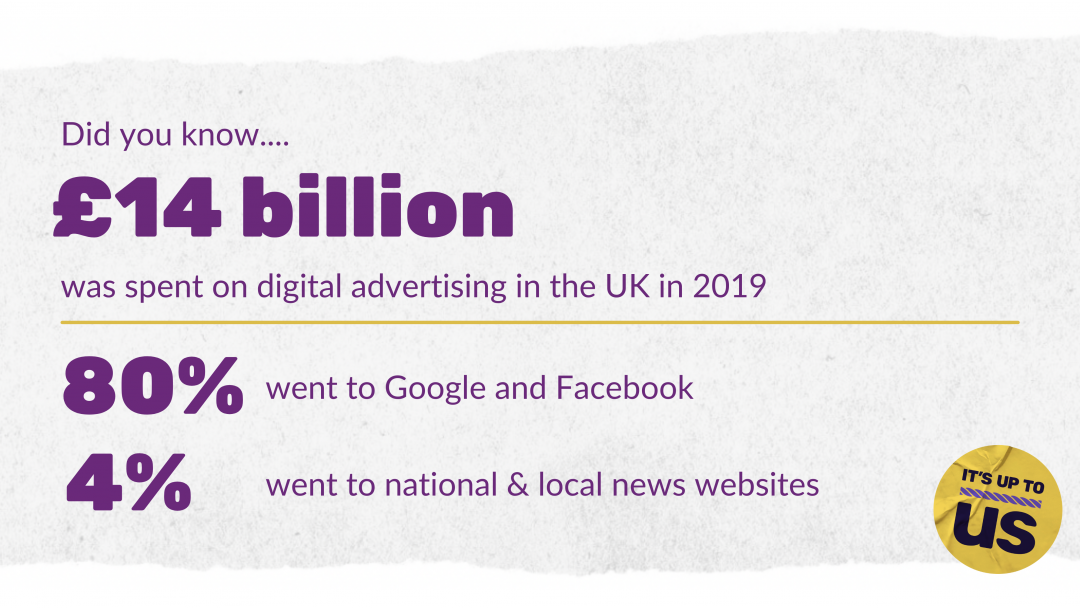 How local news got broken
Over the past decade or so, the tech giants have taken hold over advertising – a main source of revenue for journalism – and publishers have faced down the barrel of a collapsing income. Often owned by distant corporate investors with little connection to the communities they served, the answer in many cases was to cut costs, fire staff and do everything on the cheap. The chief aim has been to get as many eyeballs as possible on a piece of content, in order to get the most meagre of shares that the tech platforms tossed their way.
Enter an erratic flurry of pop-up ads, clickbait, advertising influenced guff and the closure of hundreds of local newsrooms across the UK. Of course, there are so many brilliant newspapers and journalists working against this tide.
But something fundamental needs to change.
Journalism is broken. We're having a go at fixing it.
Without quality sources of information, ideas and impactful investigations we're all worse off. Recent research has shown a clear link in the collapse of local journalism and corruption.
And that's where our aims and model comes in: 100% owned by members. Zero corporate influence. Accountable to no one except members. Focusing on informing and empowering readers, not chasing clicks.
As we work towards being fully funded by members, we've been able to win grants from funders. They see that the Cable is helping to forge a future where media can be a public good, free to access for all. (Anyone can view our finances here.) With just 35% of our modest running costs covered by membership, we've been reliant on that grant funding to sustain our work.
But this is due to come to an end in the next 18 months.
If we don't all pay for journalism, someone else will buy it…
This sector is a tough gig, especially at a time when wages have flatlined and prices have gone up due to government decisions and austerity. Just when we need it most, people's ability to pay for quality independent media has been hit.
The truth is, though we have tens of thousands of regular readers, we just haven't gotten enough of you to contribute a few pounds a month as members.
We're now looking at a very uncertain future.
Now it's up to you, and all of us.
We believe public services, including journalism, should be quality and free to access. But for that to happen, they need to be paid for. When they're not paid for by the public, someone else will just buy them – the same applies to corporate investors in your local newspaper as much as it does the NHS.
So, if you can, please chip in to ensure that we can keep building the media Bristol needs and deserves.
Join today and help us grow by 350 more people to hit 3,000 members.