Why Bristol Uni is taking a more progressive stance on drugs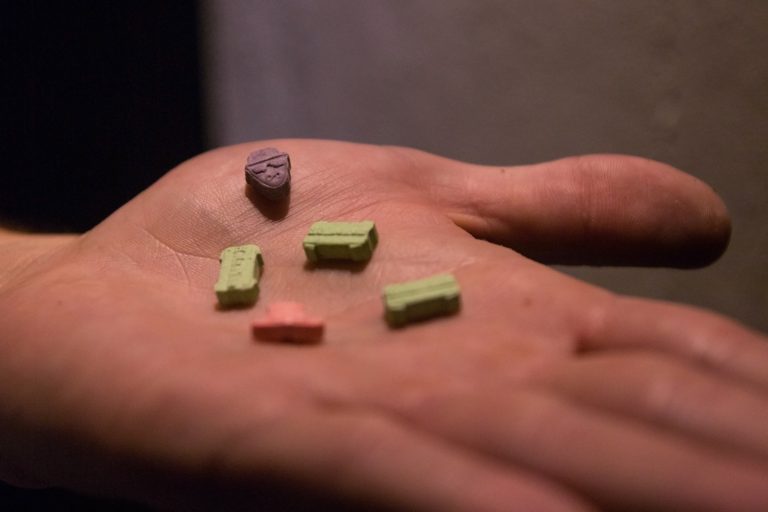 (Photo: istock)
When the home secretary Priti Patel warned that police could be ordered to raid student halls for drugs, she appeared to assume that all senior officers and universities would be on board.
But an increasing number of decision-makers are turning against failed drug policies in favour of public health approaches – not least in Bristol where the local police force has effectively decriminalised drug use and the main university is focused on harm reduction and not punishment.
"Students who approach the university for support with their use of alcohol or other drugs will not be subject to disciplinary actions or referred to the police," Alison Golden, director of student health and inclusion at Bristol University, tells the Cable.
Alcohol misuse is perhaps a greater issue than drug misuse on many campuses across the UK, with fresher initiation drinking competitions and boozy student union nights often ending with flying punches and projectile vomit. Bristol's progressive approach, which has been developing for several years but this year brings together the SU and Bristol Drugs Project (BDP) for the first time for a public health campaign named 'All About Drugs', acknowledges this.
Students will be provided with advice and support, including harm reduction sessions with a BDP drugs worker for students who want to understand how to reduce the risks of using party drugs through testing kits, not mixing drugs with alcohol, and starting with low doses.
"We offer training that improves understanding of the impact of drugs and alcohol, and as part of our 'toolkit' we have created 'a what to do guide' if a student discloses they are using drugs, including alcohol," the official at the Russell Group university adds, of the offering to staff.
"This project is long overdue," says Ruth Day, Bristol SU student living officer. "I think it is important to recognise that some students will choose to use alcohol and other drugs, so we need to be doing all we can to reduce the harms that come with this. This campaign engages students with harm reduction information and hopefully can create an atmosphere of openness in this area on campus."
The recognition that many people will ultimately take drugs whatever the weather sits in contrast to government policies which over the last decade have seen misuse-related deaths soar to record levels amid deep cuts to treatment budgets and a refusal to countenance introducing life-saving measures increasingly common in Europe.
A Bristol City Council proposal to introduce safer drug consumption rooms – which globally have never reported an overdose death despite overseeing tens of thousands of injections – was rejected by the government on 15 September. On a national level, the Tories are seeking to divide and rule by blaming drug users for crime linked to the trade rather than considering the wisdom of their own archaic policies.
Fed up of fighting a futile war on drugs
"One of the issues is that they don't think they will ever get punished, that there's no realistic prospect of the police pursuing them," a Home Office source told the Times last month. "This is a drive to make sure that people are being punished and others realise it. There will be high-profile arrests."
But many frontline police officers have had enough of fighting a futile war on drugs that for half a century seems to have caused more harm than good. Avon & Somerset Police's lead on drug strategy, superintendent Mark Runacres, says people who come to attention for simple possession of drugs will usually be dealt with by a referral to the force's drug education programme, with no criminal justice sanction.
"We work very closely with our partners in the community: councils, health providers, addiction services, charities and voluntary groups, especially given the recent hospitalisations and deaths in Bristol currently being investigated as drug-related," he tells the Cable. "Our focus is very much on those who supply drugs."
It coincides with the council bringing together authorities and stakeholders last month to coordinate harm reduction messaging, emphasising the need to start slow on a night out, following the death of a young person and the hospitalisation of several others as a result of taking dangerously high strength pills that were circulating.
On the outskirts of Bristol, the University of the West of England (UWE) is also moving towards a harm reduction approach – acknowledging "that the use of drugs, including alcohol, is a common feature of the lives of young people". It adds: "UWE Bristol recognises that policy responses that approach the use of drugs, including alcohol, as solely disciplinary issues fail to identify the complex reasons behind people's use and therefore risk further marginalising certain groups of students.
"If any student wants or needs support to address any part of their use of drugs, including alcohol, UWE Bristol commits to provide this or signpost to this. If immediate pastoral or medical help is required, safety and wellbeing will always be prioritised over disciplinary responses."
However, when contacted, UWE referred the Cable to a hardline set of policies on the use of drugs in student accommodation. "Any resident found in possession of … illegal drugs at any premises under our management will be subject to disciplinary action," it reads.
A number of British universities still have a draconian approach to drug use on campus, seeking to wipe it out through suspensions, evictions and surveillance, according to the National Union of Students and Release. St John's College, Oxford University, for example, threatens "to deal with [students who use drugs with] utmost severity", according to a coroner.
Progressive approaches are being pursued by several other universities, however, with a number of others interested in reforms. "We have been approached by other universities to ask how they can have this approach (while staying on the right side of law)," Golden says.
Bristol University's drug policy statement announcing its "change in approach" is explicit in making the link between providing useful advice and reducing harm. "We understand that a zero-tolerance stance is harmful and damaging as it prevents students reaching out as they may fear being punished," it says.
In a sign that the policies are having positive effects, Sorcha Ryan, festival and nightclub harm reduction lead at BDP, tells the Cable: "Since the partnership was launched we've definitely noticed an increase in students accessing our services for support with their drug use and the same trend has been noticed by the university's internal support services too. We've given harm reduction advice to hundreds of students."