After a drinks spiking incident at Pryzm, students speak out on sexual harassment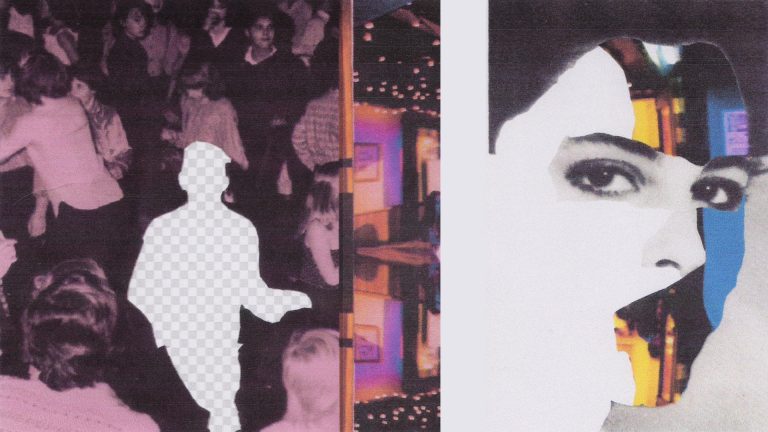 Content warning: sexual harassment
Illustration: Sophie Filomena
Amid the current national debate around sexual harassment and violence against women, one area of particular concern is the situation facing students at UK universities. Despite the recognised widespread under-reporting of it, reports over recent years have shown that incidents of sexual harassment are commonplace for women students in higher education settings.
Anonymous reporting of assaults on the website Everyone's Invited shone a light on the scale of the issue earlier this year, with both of Bristol's universities named among the testimonies submitted – and the University of Bristol ranking ninth highest in number of testimonies. As freshers' season draws to a close, new students shared their experiences with the Cable.
First year student Reegan described how her initial excitement of arriving at the University of Bristol faded "after experiencing harassment multiple times", leaving her "fearful". She recounts that she was "catcalled, asked explicitly sexual questions, even followed into the toilets at a club and grabbed by my face and bum".
Asked whether she thinks that the University is doing enough to convey a strong message against sexual harassment to students, Reegan said: "I think more could definitely be done in educating new and returning students about how to properly conduct themselves and recognise consent. Unfortunately that seems to be an issue for many of them."
"You've always got that worry about […] how the night might end"
Another fresher described how she felt her freshers experience was spoiled quite early on when a group of men "started to make suggestive and inappropriate comments about our appearance. When I said I had a boyfriend, one of the guys who I'm pretty sure was another student just said he didn't believe me and said he was going off to buy me a drink and would be back to carry on 'our chat'. At this point me and my friends quickly left to go somewhere else but it felt as if our evening had already been spoiled by what had happened."
First year student *Ella from UWE said that she had become far more aware and nervous about some of the risks, especially after hearing about the recent drink spiking incident: "It does make you more cautious when you're out and you're trying to have a good time but you've always got that worry about what might happen, and how the night might end."
Reflecting on her experience, she said: "We should not have to worry about these things but I feel like the worry is always there."
These experiences seem to continue throughout a student's time at Bristol with third year Bristol University student Flossie telling the Cable: "I think my experience of sexual harassment on nights out is sadly typical of most girls' experiences in Bristol, where a night out is usually made up of instances where a guy inappropriately touches you in the crowd and wraps his arms around you from behind, expecting you to automatically want to dance with him."
On the question of reporting sexual harassment to the university, one student felt she "wouldn't necessarily find it productive to inform them of any future incidents. It would be an added burden to be questioned or asked to provide evidence when these experiences are already incredibly emotionally draining".
Bristol University takes steps to tackle sexual harassment
This sentiment is something which Bristol's universities are keen to change. Bristol University's Director of Student Life and Wellbeing, Claire Slater, emphasised that she "would really encourage" students who have experienced harassment to contact her department, explaining that these students 'don't have to tell the whole story, we don't ask for details, all we need to know is something happened.
"I just think it's so important that they aren't put off […] coming forward and getting support, that would be my key message to them, that we won't be pushing them," she continued.
The role of Sexual Violence Liaison Officers (SVLOs) has been developed and taken up across UK universities "to ensure that students only had to tell their story once, because we know that that is potentially triggering". They receive specialised training and can help students with referrals to support within and outside the institution, including the police.
Claire explains that there has been an increase in the numbers of of students coming forward to get advice and support through Wellbeing since they launched the SVLO role, advising that it is "actually positive that students are able to access support […], that they have confidence in what we can provide, and they are coming forward".
Agreeing with Claire and further reinforcing this message, one of the University's Sexual Violence Liaision Officers (SVLOs), who wants to remain anonymous, said that she would "only want to know enough to be able to give you some tailored advice, so you can make your informed decision. I'm not going to rush you into anything, anything you do is entirely your choice. It's about giving them agency and some kind of control over the process, because they've already had that removed from them."
She is one of around a dozen whom the University of Bristol now employs to support students who have been victims of sexual harassment or violence.
The SVLO also explained that there was an increase in reports by students following the Sarah Everard case, "because of women feeling unsafe, recognising that what may have happened to them wasn't right, it was abuse". Claire added: "Because so many women were impacted at that time, I think it was really important that they felt able to come forward, and they did."
Both of Bristol's universities have a stated 'zero tolerance' policy towards sexual harassment and both offer an online 'Report and Support' tool, which allows for anonymous reporting. Claire Slater also explained that students can seek support for incidents in the past.
As well as supporting victims of harassment and violence, Claire Slater's team works to prevent such incidents. She explained: "There's another element of what we do, which is having risk assessment meetings, when we would look if there were patterns in certain locations."
On this, the SVLO stated that "senior managers […] would identify if there were concerns related to a pattern that may be emerging around a particular individual or a particular location. Sometimes that information, I think, has been shared with the police, particularly around some of the high profile cases. And I know that we do speak to our colleagues and the police, in terms of intelligence or anything that can be shared with us as a university to try and get messages out to the students."
Claire and the SVLO described the third important strand of their work, saying: "We also work with students to raise awareness and to change behaviours, attitudes, because that's where it starts". But unlike some other universities, the University of Bristol does not have mandatory consent training sessions for new students, instead relying on students taking part in conversations about consent as part of their induction.
Claire commented: "The plan is that we need to do something before students arrive […] but the key thing is we need to keep these conversations going, it's not just a one off."
The role of male allies and awareness campaigns
This point very much echoes the views of students who spoke to the Cable. Asked for ideas as to how sexual harassment could be eliminated, students made a number of suggestions. Alongside nightclub security taking instances more seriously, students suggested education on the subject such as teaching how to help others when they are put in a vulnerable position and helping to break down the stigma about men not feeling able to call out their friends for their inappropriate behaviour.
As one student said: "Even a simple 'mate, that's really weird' can mean the difference between continued harassment and being left alone. I think men underestimate how much their approval and compliance plays into how their friends behave on nights out."
On the part of the Bristol University, Claire stated that her team's work is fully backed 'top down' within the institution, with senior management being "absolutely committed […] to addressing this issue."
Unfortunate events in recent months have made sexual harassment and violence part of a wider conversation across Bristol and nationally. Bristol City Council is addressing the issue through its Night-Time Economy Advisor, Carly Heath, who has been championing the city's Bristol Rules campaign, aimed at ensuring young people can enjoy a night out safely in Bristol.
Local charities across Bristol also play a prominent part in support and prevention. But the Zero Tolerance campaign run by Bristol Women's Voice ended in 2019 due to a lack of funding. They are currently fundraising so they can build on their past work, which includes creating the misogyny hate crime category with Avon and Somerset Police, working with local venues and promoters in the night-time economy, and creating a toolkit for bystanders who witness street harassment.
Are you a student who's experienced sexual harassment on a night out? This article is part of a mini-series looking at students' experiences of sexual harassment in Bristol. If you have an experience you'd like to share with us, please get in touch using this form. Any information shared will be handled carefully and confidentially and won't be published, unless a journalist contacts you to discuss it first.
*Student's name has been changed to preserve anonymity.