'It's been a nightmare': Bristol's foodbanks sound warning over food and fuel shortages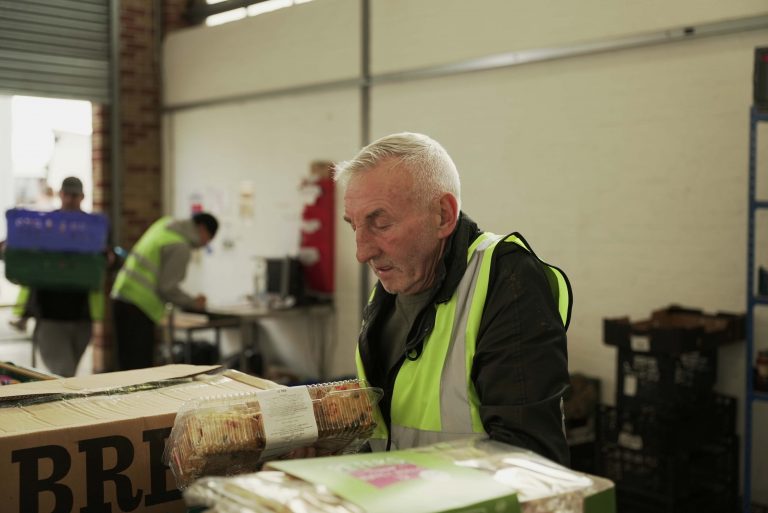 Photo: Aphra Evans
On a dazzling October morning, staff at the Matthew Tree Project's depot in Lawrence Hill are hard at work sorting donated food and loading it onto refrigerated vans for distribution around the city.
The Matthew Tree, which also provides direct support and advice for individuals and families, is one of a number of Bristol organisations that offers food directly to households in need.
Having seen demand for its services soar during the pandemic (see box), it has recently faced disruption due to the Brexit-related supply-chain crisis that's seen supermarket shelves emptying and fights breaking out as drivers compete for petrol. With more than 200,000 EU nationals having left the UK, the government has called in the army to help with petrol supplies and issued emergency visas as it tries to tempt overseas HGV drivers to the UK in a bid to ease the situation.
"We used to have almost 2,000 cans of baked beans in stock, now we're down to about 15," warehouse supervisor Jake Samuels notes drily, as he busily directs operations and weighs goods in and out.
Nationally, food banks and other similar operations have been sounding the alarm for weeks. FareShare, which redistributes surplus food to other charities, said in September it was losing out on around 30% of the daily stock it usually receives due to the issues affecting the haulage industry. FareShare South West, the charity's arm operating in Bristol, told the Cable its weekly deliveries had dropped from 30–35 tonnes to below 20 tonnes – with no sign of the picture changing.
This week, research by the Independent Food Aid Network (Ifan) revealed that two thirds of food banks were experiencing food shortages, with 80% anticipating running low on stocks soon.
The squeeze is coming as need is expected to spike again, with the furlough scheme having just finished, a weekly £20 universal credit uplift set to end on 6 October, and gas prices shooting up just when people are putting the heating on.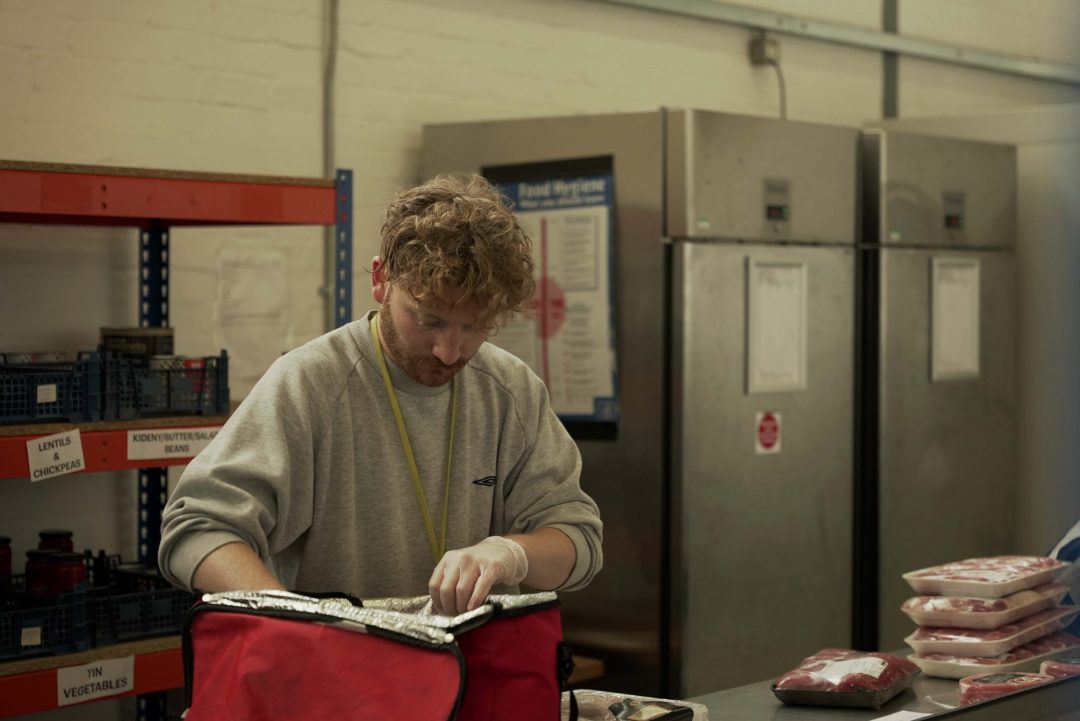 'We've gone to pick up food and there's been nothing there'
"The fuel shortage has been a nightmare," the Matthew Tree's CEO and founder Mark Goodway tells the Cable, explaining that the charity completely switched its model during Covid from in-person drop-ins to delivering to people.
"We have four vans that need fuel every two to three days, and we've had a manpower shortage because of volunteers being unable to make it to help in the normal way as they couldn't get fuel," he says. "You search around for a petrol station, wait in a queue – it impacts our ability to service all these households."
In Bristol at least, petrol shortages have been easing over the past few days, meaning the vans are operating without issue when we visit the Lawrence Hill depot.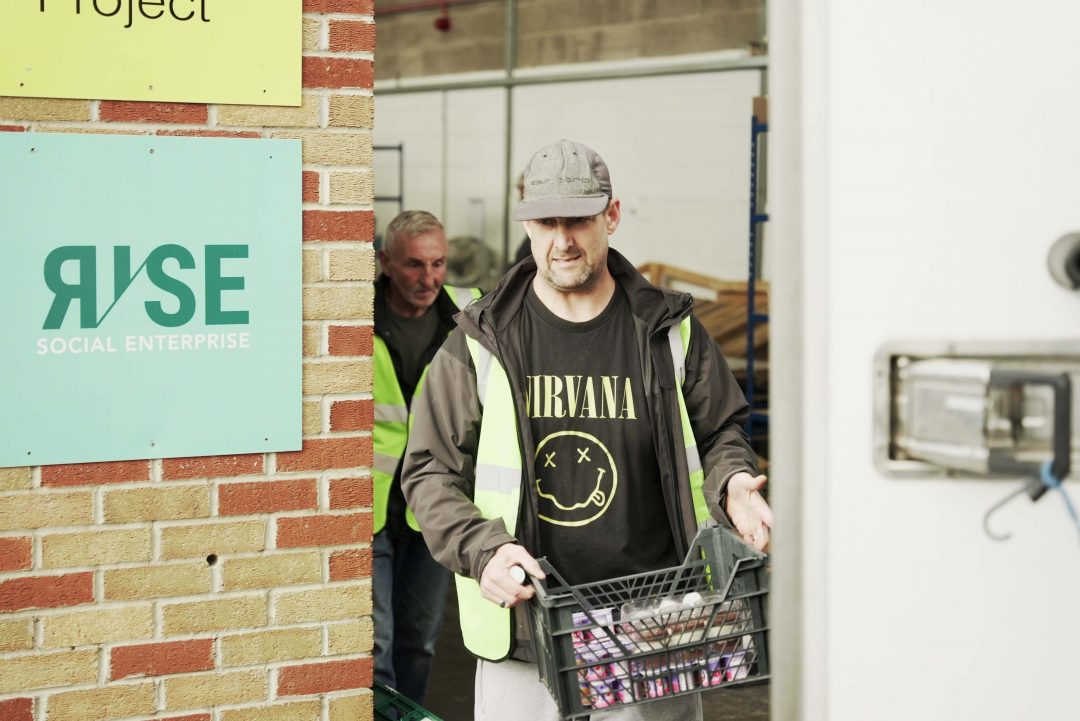 But the Matthew Tree sources 70% of its food direct from wholesalers and the food distribution industry, which – as anyone who has recently tried to complete a big shop will know – is operating unevenly at best. Unlike some food banks, the charity usually provides almost half of the food it offers as fresh, rather than store-cupboard items.
"When we talk to clients about the impact of our services on their lives, one of the main things we get is how much healthier they feel – and they get a choice [in what they receive]," Goodway says.
Mirroring the situation at times during Covid lockdowns, he adds that fresh food – as well as chilled and frozen items – has at times been much less available than usual.
"There's been a couple of days in the last week where we've gone to pick up food and there's been nothing there," he explains.
To compensate, the Matthew Tree has been using emergency reserve stocks that were built up during the pandemic using government grant funding.
Half of that stock has gone in the last two weeks, with Samuels noting that public donations – which could help with replenishing things – are also down "because there's simply less stuff on the shelves".
"We're trying to find more sources and are putting calls out to schools and churches," he says.
At FareShare South West, which operates out of nearby St Jude's, CEO Julian Mines says the organisation's operations are also being affected by falling supplies. "We are working closely with our food partners and our network, to mitigate the impact [the food shortages are] having on our service," he tells the Cable.
Mines says FareShare South West, like the Matthew Tree, is dipping into its reserve stocks, which means it is restricted to supporting just existing partners rather than new ones. FoodStock 2021, a drive by the charity to deliver one million meals in the South West between November and January, is also being hampered because stockpiling food has become so much trickier.
"It's frustrating to see media reports that a lack of available HGV drivers is resulting in more perfectly good food going to waste, when it could be redistributed to those who need it most," he says. "We remain keen to receive all offers of food and are working hard to find alternative solutions, including, for example, coordinating local collections."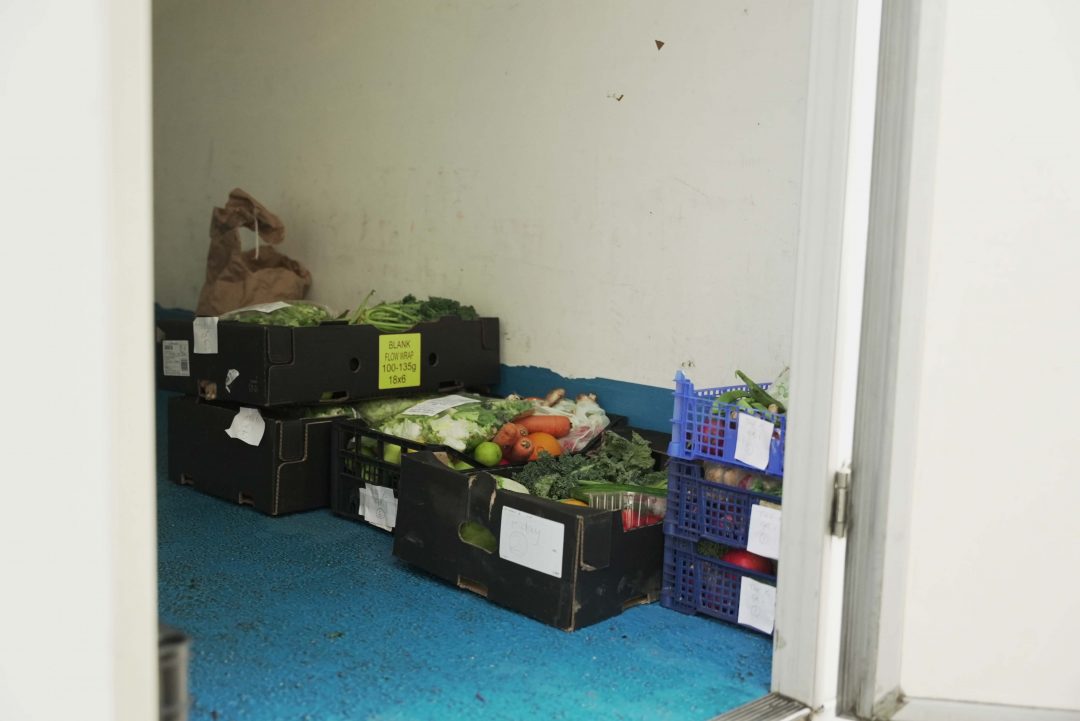 Harvest-time boost – but a bleak winter ahead
Elsewhere in the city, more traditional foodbank services that draw more heavily on local community networks say they are having fewer issues so far.
As he relaxes with a Friday afternoon cuppa in St Mark's Community Cafe, Easton, at the end of a "crazy" week, East Bristol Foodbank manager Andy Irwin says he's also encountered specific shortages.
"Interestingly, for example, I wanted to get in some fruit juice [via an arrangement with Morrisons] because we've been low – and they had none," he says, adding that the foodbank, like the Matthew Tree, is also low on beans.
But with harvest-time donations coming in, supplies are generally holding up, he adds.
Over in Avonmouth, Emma Murray, who manages Bristol North West Foodbank, is also fairly upbeat thanks to the seasonal surge.
"Our slight worry is if we can't get enough fuel for our vans, because people are reliant on food getting to our foodbank outlet, and to some people we home-deliver to," she says. "We've got loads of food coming in from schools and churches though."
Whatever the current state of operations, all those we speak to for this article say their stocks will be put to the test as harvest season moves towards winter.
The impact of the furlough scheme ending on 30 September remains to be seen. Meanwhile rocketing energy prices – which have already seen a number of suppliers go bust – are now being transferred to consumers, with regulator Ofgem having raised a cap on tariffs from 1 October.
The government last week launched a £500m support fund aimed at helping struggling households buy essentials. But it has faced sustained accusations of being clueless as to just how severe the impact of this week's £20 per week cut to universal credit will be for claimants.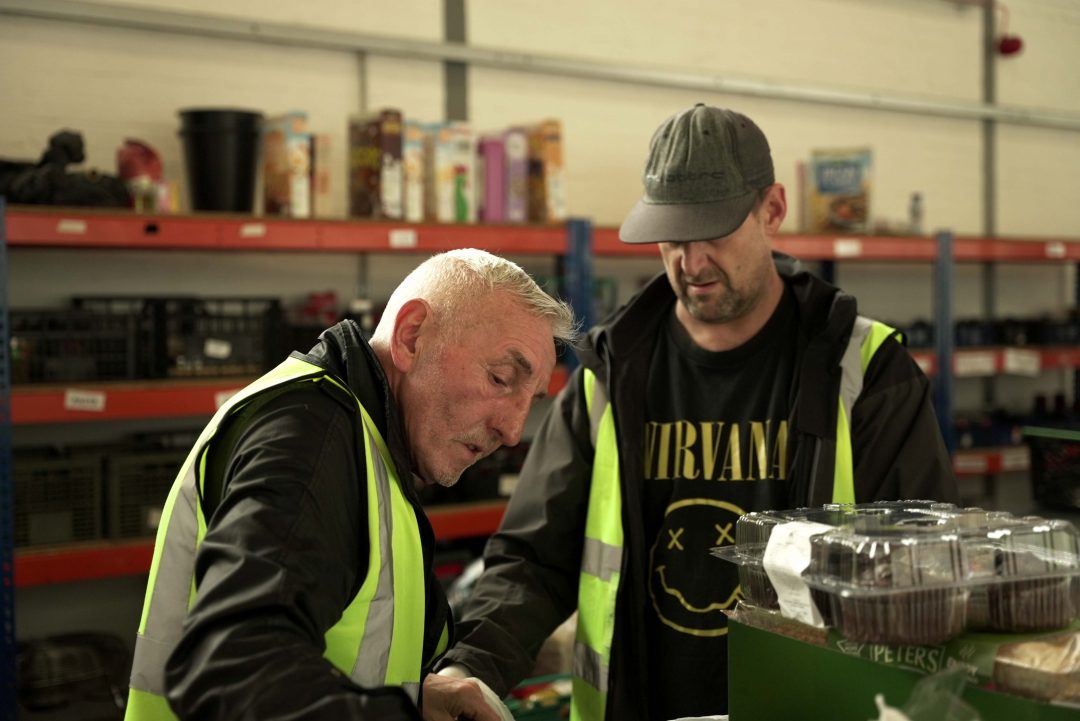 "Take over £1,000 away from people who are on the lowest incomes anyway, that's absolutely huge," says Mark Goodway. "That is going to push more people over the edge into needing crisis support, more people will be unemployed [as furlough ends] and inflation is going up."
It's crucial the supply-chain crisis is resolved to avoid this impending spike in need becoming a "perfect storm", Goodway adds.
"The most important thing we need to do is make sure people have food, because that has the biggest impact on their ability to deal with their issues," he says. "If somebody is missing meals, that impacts their ability to think straight, their energy levels and their judgement – there's so much more to it than simply being hungry."