Research by University of Bristol Students' Union reveals half of respondents have experienced sexual harassment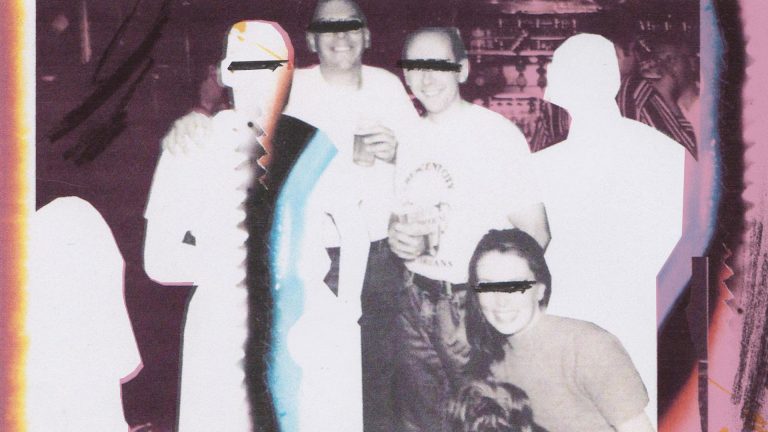 A report published today by the University of Bristol's Students' Union has shown that almost half of the students that responded to a survey had experienced sexual harassment.
The 'No means no' report was based on a survey filled out by nearly 900 students about their personal experiences, and their feelings on consent culture and reporting incidents.
It found that almost half of respondents had experienced sexual harassment at university, and 29% had been subjected to sexual assault. More than half of students who had been sexually assaulted said they had experienced this more than once.
Students had encountered sexual harassment most often in nightclubs, pubs, bars and on the street – which, the report noted, emphasised the importance of working with the community and city partners to prevent sexual violence.
Respondents said that sexual assault was most often perpetrated by a fellow student (70%), but more than half said the incident had been perpetrated by a member of the public. A total of 38% of respondents said that they had experienced sexual assault within the university's halls of residence.
The long-term effects of sexual harassment
The report describes some of the serious impacts of these experiences on students, including PTSD, anxiety, depression, eating disorders, adverse impact on ability to study, diminished ability to enjoy student life, loss of confidence, fear, distrust of others, and development of avoidance behaviours.
On the key issue of consent culture, the survey found that respondents mostly showed a good understanding of this themselves, but they felt there needed to be greater education and awareness about this among other students. Students wanted to see awareness campaigns around campus, mandatory consent classes (as in some other universities), and clearly publicised information that perpetrators will be punished with serious repercussions, including the involvement of the police.
The study found that a large majority of students did not report incidents or contact the university support services. Just 11% of students had reported their experience of sexual assault to the university, with 40% of students who did not report sexual assault saying that they did not know where to report it, and 44% stating that they did not think anything would be done as a result.
There was a high level of satisfaction expressed by those who had contacted the newly introduced SVLO specialist support service, but the report said "further work is required to ensure students have confidence reporting".
The report said: "The findings of this survey highlight the importance of a whole-community approach to prevention of sexual misconduct, that brings together students' unions, universities, school settings, and community and city partners."
Creating a culture change
The research was commissioned by the SU's outgoing Equality, Liberation and Access (ELA) Officer in 2019-2021, Jason Palmer, after the SU Officer team made it a priority to tackle sexual violence and improve the culture of consent at the University of Bristol. It follows work done by the SU in 2018, when its 'Let's Talk About Sex' survey revealed that more than half of respondents had experienced sexual harassment. The report also made reference to wider research, such as the national study done by Nation Union of Students.
In his introduction to the latest report, Jason Palmer said: "After years of claiming that the culture is changing, I hope Bristol and universities nationally, the Office for Students and central government turn years of thought and talk into action.
"Bristol SU looks forward to working with the university on the commitments it has already made as a result of this report and holding it to account in a sector that must shift from mitigation to prevention."
The current ELA, Leah Martindale, added: "Some of the statistics from this research are really worrying and highlight some of the wider issues around consent and harassment in our society.
"I'm really determined that we use this research to improve the lives of all Bristol students. The results have given us a better understanding of what needs to happen next and have provided a good evidence base to present to the university," she continued.
"I want this research to help us switch up what we do at the university, but we all have a responsibility for change in wider society."
As it publishes this report, Bristol SU said that it will work in partnership with the university on these published recommendations and hold them and ourselves accountable for tackling sexual violence.
Speaking on behalf of the university, Clare Slater, director of student life and wellbeing, said: "We encourage all students who have experienced harassment in any form to contact us.
"We also work with students to raise awareness of the importance of consent, with the aim of changing behaviours and attitudes. We are committed to continuing to work in partnership with Bristol SU to address this important issue."
According to the SU, focus groups will be held in November on consent education and the role of student societies and committees in preventing sexual misconduct.
This report is part of a mini-series exploring sexual harassment both at Bristol's universities and elsewhere in the city. It follows several high-profile cases nationally, and covers local incidents including drink spiking at Pryzm nightclub and a recent march protesting violence against women.