Bristol Clean Air Zone approved for summer 2022, nearly a year later than planned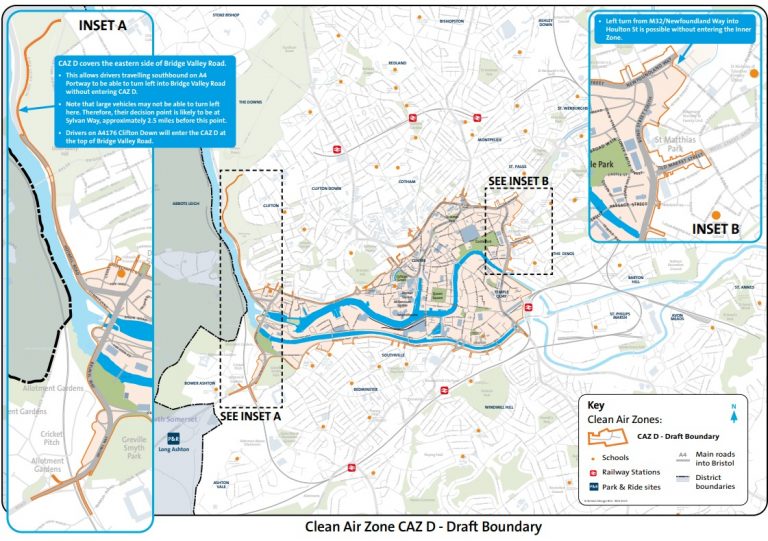 Bristol will finally get its long-awaited Clean Air Zone next summer in attempt to tackle illegal levels of air pollution.
City mayor Marvin Rees has confirmed the scheme has received the backing of the government and will definitely be introduced in the summer of 2022.
Designed to curb traffic air pollution, the Clean Air Zone will see older, more polluting vehicles – an estimated 75,000 a day – charged to enter a small zone in the city centre.
The council estimates that about three in 10 vehicles in Bristol will attract the charges, which were set at £9 for smaller vehicles and £100 a day for larger vehicles in the plans it submitted.
But the authority says it will help people switch to greener modes of transport using £42million of government funding to pay for a variety of initiatives, such as electric bike loans, free bus tickets and upgrades to cleaner vehicles.
A range of exemptions will also be available, including for people living inside the zone and those on lower incomes who need to travel into the city centre for work.
The news comes four years after the government ordered Bristol City Council to reduce the city's toxic NO2 levels to within legal limits as quickly as possible. After numerous delays, the council submitted its final plans for a Clean Air Zone to central government in February this year. An earlier plan to ban diesel cars from the city centre was rejected by the government.
The Clean Air Zone, which was initially going to come into force in October 2021, is expected to bring air pollution levels down to legal levels in 2023.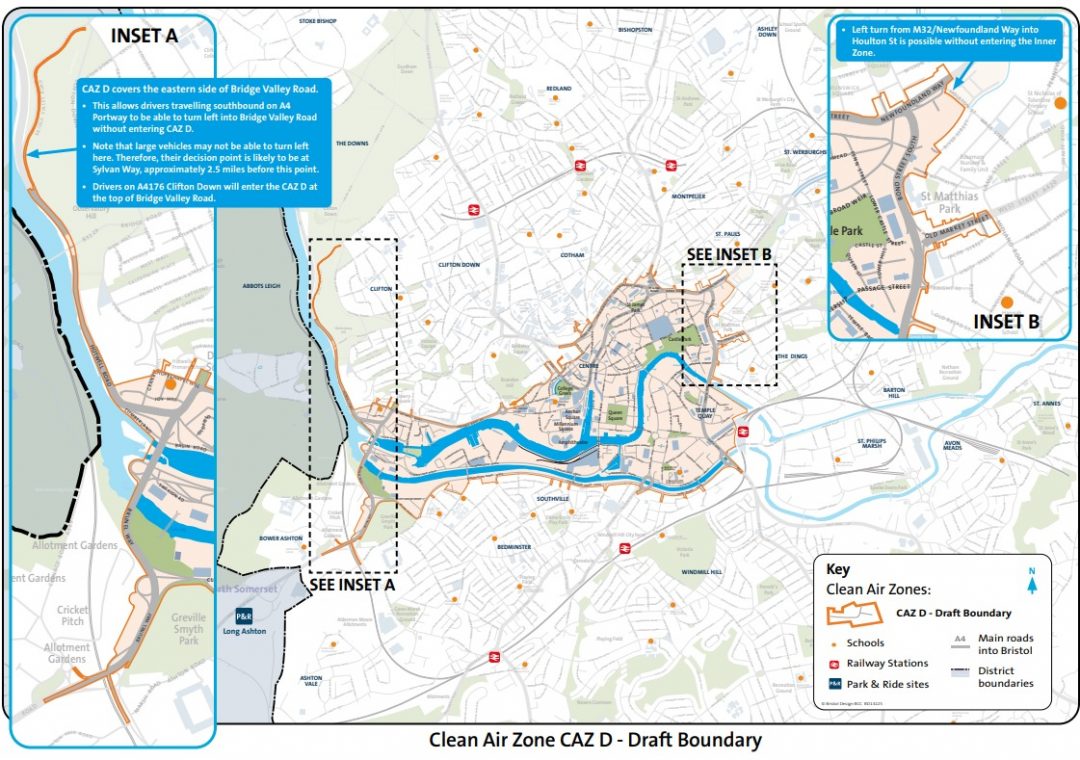 Which vehicles will be charged?
Polluting private cars, taxis and vans will be charged £9 a day to enter the zone, while polluting buses, coaches and lorries will be charged £100 a day, according to the plans submitted to the Government in February of this year.
These charges were not confirmed in a council press release announcing the news about the Clean Air Zone today (November 5), and neither was an exact date for the introduction of the scheme.
The charges will not apply to petrol vehicles that meet Euro 4, 5 and 6 emission standards (those dating from roughly 2006 onwards) or to Euro 6 diesel vehicles (those roughly the end of 2015 onwards).
Exemptions
A range of exemptions will be available to give eligible businesses and individuals time to prepare for the zone.
All residents in the zone with a vehicle that would be charged can apply for an exemption giving them until the end of 2022 to upgrade to a cleaner vehicle.
Exemptions will be available for the groups including:
people on low incomes (earning up to £27,000 a year) who have to travel into the zone for work
patients and visitors to hospitals in the zone
Blue Badge holders and people with a disabled tax class vehicle or disabled passenger tax class vehicle
community transport providers operating under a Section 19 permit
people with commercial vehicles subject to finance agreements
council-funded buses, minibuses or coaches used as home-to-school vehicles
families who receive Personal Travel Budgets who travel through the zone on their school route.