Bristol was one of five areas with illegal air pollution in 2020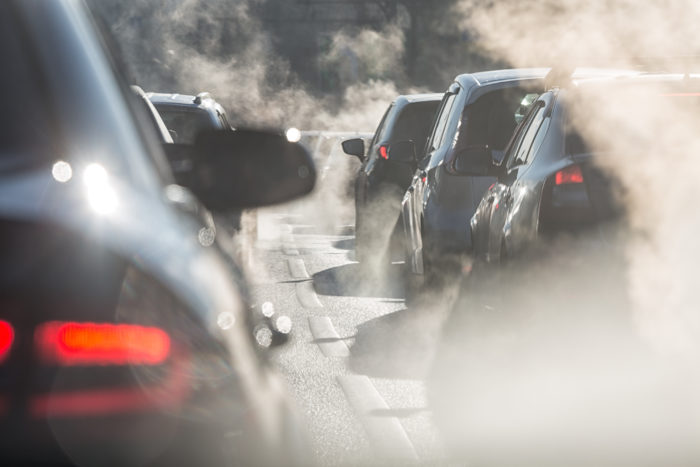 Bristol was one of just five areas in the UK with illegal levels of air pollution last year, new data has revealed, showing the city's clean air zone (CAZ) confirmed for next summer can't come soon enough.
New government figures analysed by environmental law charity ClientEarth reveal that nitrogen dioxide (NO2) pollution in Bristol was above the legal limit in 2020, despite multiple lockdowns. Out of 43 air pollution reporting zones in the UK, Bristol is one of five – alongside West Midlands (which includes Birmingham), Greater London, South Wales and Greater Manchester – that exceeded it.
This comes after the council announced Bristol's clean air zone would finally come into force in late summer 2022 – nearly a year later than first planned and five years after the city was ordered by the government to reduce dirty air to legal levels. It has since emerged, among other issues, that the council believes it will be "challenging" to even reach the target of next summer.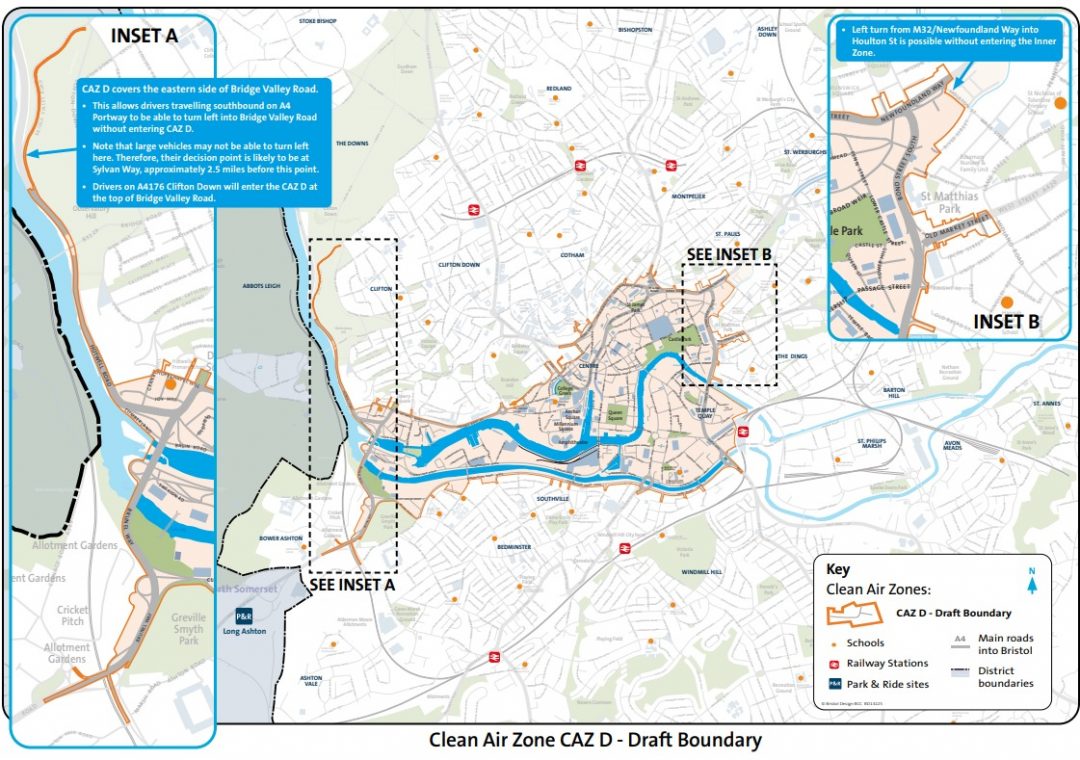 Older, polluting vehicles will be charged to enter the zone, which includes the city centre, as well as parts of Southville, Redcliffe, Hotwells, Spike Island, Old Market, and the Portway. The council estimates that about three in 10 vehicles in Bristol will attract the charges, which were set at £9 for smaller vehicles and £100 a day for larger vehicles. The aim is to bring NO2 down to legally compliant levels by 2023.
There is lots of evidence about the detrimental impact of air pollution on our health, and the council estimates 300 deaths a year are linked to air pollution – both from road traffic and other sources of particulate pollution such as wood burning stoves.
Lagging behind on deadly pollution
Bath and Birmingham have already launched similar schemes this year, and Bristol has faced repeated criticism for being too slow to act. The delays have been justified as an attempt to consider different options and minimise the burden falling on low-income families.
Announcing government approval of the plans earlier this month, Marvin Rees said: "We have taken our time to find a way to clean up our air while not adding huge financial strain to people that live and work in our city."
But Katie Nield, clean air lawyer at ClientEarth, told the Cable: "What we're worried about is all these delays are harming people's health. We've heard about parents moving out of Bristol because of worries about their kids' health." ClientEarth and the law firm Hausfeld are now asking people whose health has been harmed by illegal pollution to come forward to join a new legal action.
A senior council officer said in recent weeks that launching the CAZ by next summer will be difficult and that the council is "hopeful" it can do it. John Smith, who now leads the project, told scrutiny councillors he did not think other cities had put their clean air zones in place as quickly as Bristol has to.
In response, Nield said: "The council are now saying late summer and that it's hopeful of meeting that target – that's not really good enough. They've already repeatedly stalled on these CAZ plans, which is an essential scheme to protect people's health.
"Lots of cities are implementing clean air zones faster, Bath did so in March this year, and Birmingham in June. Greater Manchester has committed to start its scheme next May. Bristol is already lagging behind to a significant degree. Places like Birmingham just got on with it."
Gavin Spittlehouse from Bristol Clean Air Alliance said: "Bath and other cities already have clean air zones in place, Bristol could have been there too and the health of people in Bristol could have been protected from illegal levels of toxic air pollution sooner."
He added that it was positive Bristol hadn't gone down the route of Leicester, which was due to have a CAZ but has now said it doesn't need one to reduce air pollution to legal levels
Exemptions and grants for the transition
Bristol Mayor Marvin Rees recently said the delay in introducing the CAZ was the result of the council asking for more money to "minimise the potential for negative unintended consequences on some of the most vulnerable people and businesses in the city".
But it has since emerged that the delay means the promised exemptions will only last for six months instead of a year, because the government won't accept any exemptions in 2023 – the year Bristol must reach compliance.
These temporary exemptions include patients and regular visitors to the BRI and other hospitals in the zone, low-income workers who have to travel into the zone for work, people who live in the zone, and Blue Badge holders.
The council has secured £42m of funding to help people transition to cleaner vehicles and greener forms of transport. The bulk of that money, £34m, will be used to help businesses and people on low incomes switch to less polluting vehicles.
This has prompted criticism from campaigners who described this as a "missed opportunity" to end mass car dependency.
Some funding will go towards free bus tickets, free electric bike loans and cycle training to help people switch to public transport and make more journeys by walking or cycling.
But senior officers at the council have criticised the lack of funding for green transport measures to accompany the city's clean air zone. They said the government would not fund any measures, such as new cycling routes, that did not directly help to drive down NO2 levels in the city to the legal limit or below.
Nield said: "Bristol now has £42m of funding, it's really critical that it's made available quickly so people do have time to make that shift.
"It's essential that local leaders are not left in the lurch on this issue. It's a national problem and the national government really needs to be doing more to promote and fund active travel and other greener transport. I'm sure the council is crying out for extra funding on that."
The West of England has recently been awarded more than £500m in government funding for public transport, and plans to revamp local bus services have been submitted to the government.
A lack of funding was given as the reason for the recent decision by the council to put the brakes on a strategy for low traffic neighbourhoods, which are designed to restrict through-traffic to encourage walking and cycling, reduce air and noise pollution and make areas more pleasant to live in. This comes after trial pedestrianisation schemes in the Old City, Cotham Hill and in Clifton Village have been introduced, and some kind of restriction on through-traffic is being considered for Park Street.
Spittlehouse described the lack of funding for greener transport as a "huge problem". "Bristol has made some good changes, like the Bristol Bridge bus gate, which has helped air quality, and it plans bus priority measures on strategic corridors," he said.
"But public transport in Bristol is behind other cities in many ways. Much of Bristol's traffic congestion and air pollution could be solved by good clean affordable public transport and safer space for cyclists. The CAZ should help a little, by making more road space for buses and cyclists in the city centre, but there's a lot more to do."
*Additional reporting by Amanda Cameron