Morgan lives in a one-bedroom flat on the Harbourside with her partner and young son. "It was perfect for us with a little baby," she says. It was supposed to be a stopgap. But the ensuing rental crisis has left them stuck.
"I like to think we're in some kind of New York apartment," Morgan, 32, says drily. "We were sharing a room with our son until he was about a year old. We put a divider up, but sharing with him was interrupting our sleep." They have since moved their double mattress into the open plan living room/kitchen. "It causes so many issues – our bedroom is locked off from 7pm. It's a real stress."
Morgan is one of many Cable readers who have shared their experiences of renting in Bristol. She and her partner are among the 1.5 million families in the UK bringing up children in private rentals as of 2021. This has more than doubled in the past 15 years.
With private rentals across the UK being snapped up 30% faster than a year ago, Morgan is seeing listings disappear before she can call a lettings agent. "I see an advert for a house and then my child needs something, and then the house is gone," she says. "I would have to put my work on the line to get a house – drop everything to get a viewing. It disrupts your life."
Despite working full-time and earning a good salary, Morgan says the jump from their current £800 rent to paying nearly £1,500 for a two-bed property will be unaffordable when nursery fees are also factored in.
In the year to September 2021, rents increased in Bristol more than any other UK city – by 8.4% – according to analysis by Zoopla. Demand is outstripping supply, especially for larger homes with outdoor space. Overcrowding – households living in homes with too few bedrooms – is at its highest rate since records began in 1995.
"We're living in an affordable place at the moment but there's probably some issues for our mental health," Morgan says. "Are we so desperate to get out and move into something unaffordable, and end up scrimping at the end of the month? There's so much anxiety. I feel scared for families. Surely there are going to be families on the street."
Forced to compromise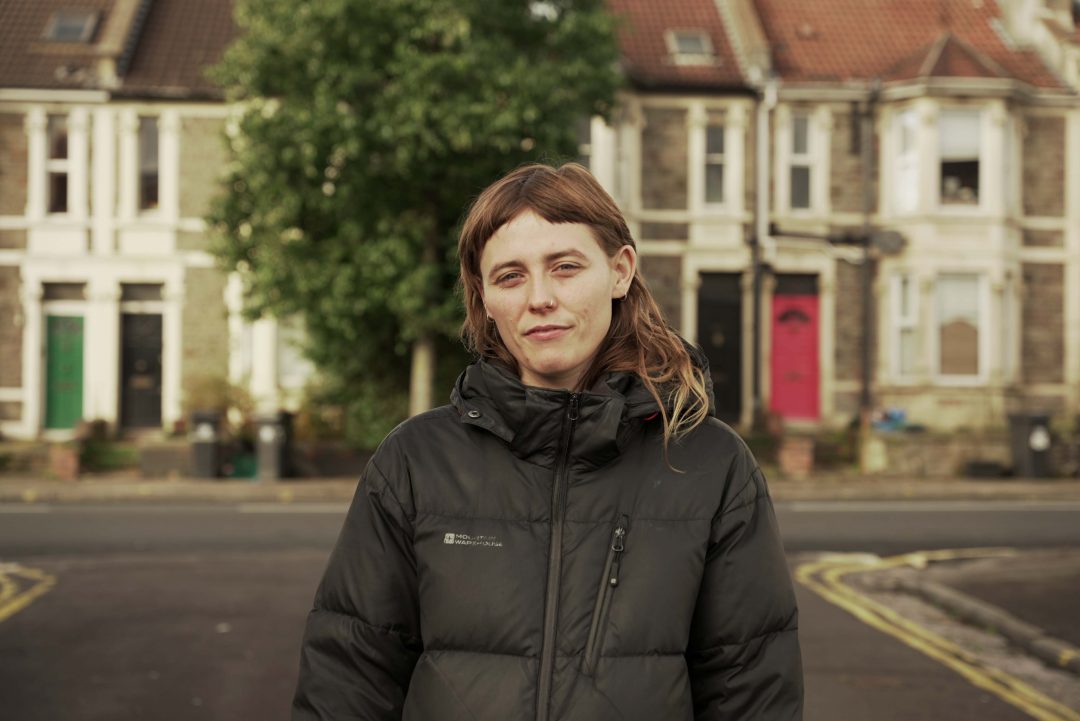 According to research by housing charity Shelter, families who bring up their children in private rentals most often do so because they cannot afford to buy a home or access the social rental market.
Daisy Miles, 29, was renting with friends in Bristol when she became pregnant. She moved home to Stroud to have her son, and returned to Bristol when he was three months old. "You go straight ahead and have a kid because you know you'll never afford a house. There's no point waiting," she says.
She found a two-bed flat above a shop in Horfield and moved in with a former housemate, who used the living room as his bedroom. By telling their landlord they were a couple with a child, his income was enough on paper to cover their monthly rent of £840. Daisy paid her share through Income Support and housing benefit.
According to the government's 2019-20 housing survey, the average private renter in England spends 38% of their income on rent. This drops to 31% for social renters and 19% for homeowners.
A few months ago, Daisy and her housemate were given a section 21 eviction order by their landlord. The government said in 2019 it would move to end these 'no fault' evictions, but two years later, people are still being given eight weeks to leave their homes.
They began looking for a property big enough for Daisy's boyfriend, a university student, to also live with them. This added further complexity, and they considered pretending he wouldn't be living in the house. "Thinking that our best option was to lie is a pretty damning indication of what the housing market is right now," Daisy says.
"They sometimes put on the listing if they don't accept kids but most of the time they don't. You're having to check every time. There were a few places where we put an offer in and they went for a couple who didn't have kids, because of the wear-and-tear issue."
After unsuccessfully applying for social housing, Daisy has just secured a private rental in St George. This will mean moving son, who is now four, from the nursery he is settled at. He is also in the process of getting an ADHD diagnosis.
"The [current] nursery understands him and have built up a relationship with him," Daisy says. "At the new nursery I'll have to sit down with the teachers and explain it all. And because he is neurodivergent he finds change quite difficult."
The pressure of looking for a property while facing eviction forced Daisy to compromise. Their new house – costing £1,500 per month – has very steep stairs and a garden that is all concrete. "We turned it down the first time, but then I thought 'I need to stop being so picky'. I'm so scared of him falling down the stairs. But who can sofa-surf with a child under five?"
Power imbalance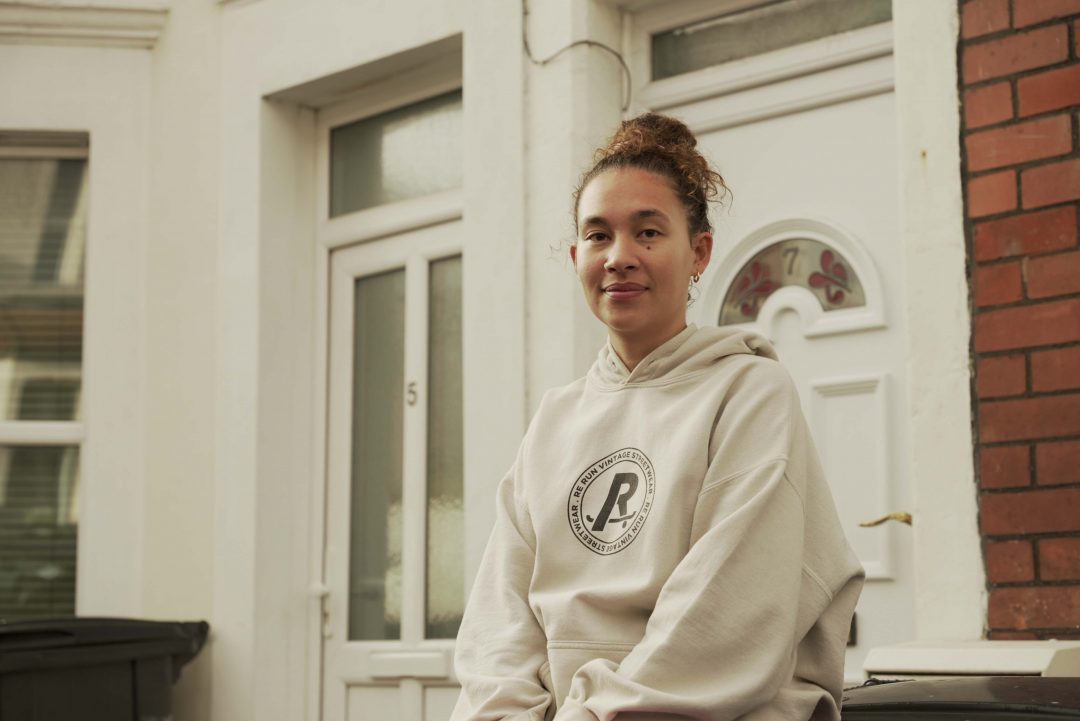 Even with older teenagers, it can be a struggle to convince landlords to rent to family groups. In July 2020, Oriana Hollis, 24, began looking for a house to rent with two friends and her 17-year-old brother. He was classed as her dependent because their parents had moved out of the UK while they stayed behind. "It would have been really nice for us to live together and have family support, but it proved too difficult," Oriana says.
She was upfront with letting agents that her brother was under 18, but thinks this affected their chances: "Because they're not allowed to explicitly discriminate, no one said 'you're not likely to get this because of the kind of group you are'. They're not allowed to say, 'the landlord isn't looking for people like you'."
While it is unlawful for landlords to discriminate against tenants based on protected characteristics (including sexual orientation, religion or pregnancy), the type of tenant a landlord lets to, and whether dependents are allowed, is at their discretion.
On one occasion, Oriana was told they had secured a house but later the landlord changed his mind. No reason was given, but Oriana thinks it was because of her brother's age. "That was really tough. I felt deflated. It saps all your energy because we'd had a little bit of hope.
"You're putting on a show constantly, trying to convince people that you're the tenants that they want. It's really uncomfortable. I don't see how you can get over that power imbalance."
After five months they gave up. Oriana's brother stayed with a friend and their parents. Oriana was living with her boyfriend and his mum; it took her another five months to find a room in a Bishopston houseshare.
Oriana says the experience of not being able to find a home was hard for her brother. "To go into a situation and kind of have to sell yourself – he wasn't used to it. He had to do a lot of growing up. It's such a complex thing to regulate or change because landlords are looking out for themselves. I do think many hold certain prejudices."