Bristolians are taking to the streets during Cop26 this weekend, but will it make a difference?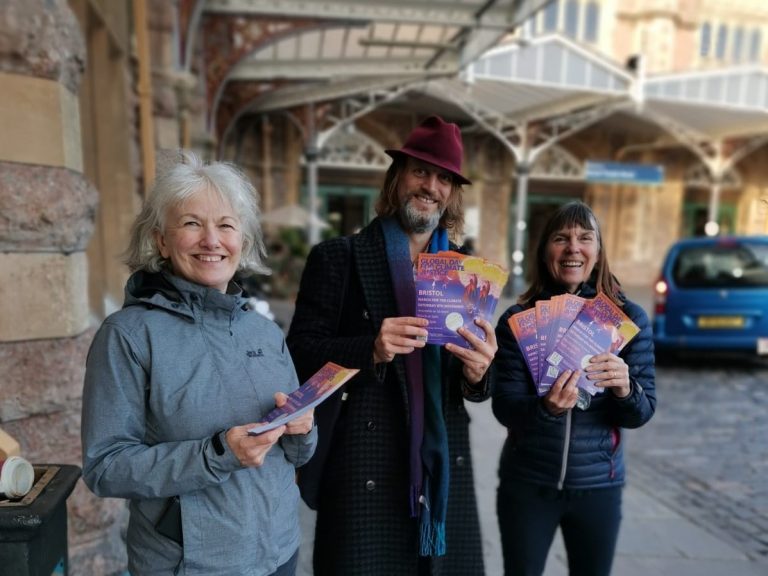 Extinction Rebellion (XR), school climate strikes, Greta Thunberg: since the Paris Agreement of 2015 there has been an explosion in climate activism. With climate scientists sounding increasingly bleak warnings about how little time we have left to avert catastrophe, and the impact of global heating apparent in extreme weather and lethal wildfires, activists' messages are cutting through like never before.
Protests have come to Bristol too, with XR blocking our roads, the Youth Strike for Climate bringing thousands to the streets, and Greta addressing Bristolians on a miserable rainy College Green just before the pandemic.
But as Cop26, the UN climate-action summit seen as a final chance to prevent climate breakdown, began this week, the question remains: how does greater awareness and action around climate change translate into real progress?
I put this to Salena Williams, one of the organisers of a mass day of action in Bristol on 6 November to mark Cop26 being hosted in Glasgow. She is part of the Bristol Hub of the Cop26 Coalition of around 40 local groups organising protests.
"I think Cop26 will be an utter failure," she says. "They will give platitudes but we won't come out of it with anything from the top leaders, they don't see it as a problem for them, it's about shoring up their own countries, at the expense of the Global South."
So why bother protesting? "Firstly we can have an impact on what they say, but also building solidarity provides a network we can use in the future," Williams says.
"In Paris, there were massive demonstrations that did have an impact, they moved the target from 2 to 1.5 degrees [warmer than pre-industrial levels], so mass action does make a difference."
However, the national targets set by countries to reduce emissions weren't enough to meet the Paris temperature targets, and are expected to lead to a disastrous rise of 3 degrees or more. Countries are being urged to revise their commitments at opP26 to give us a chance to limit warming to 1.5 degrees.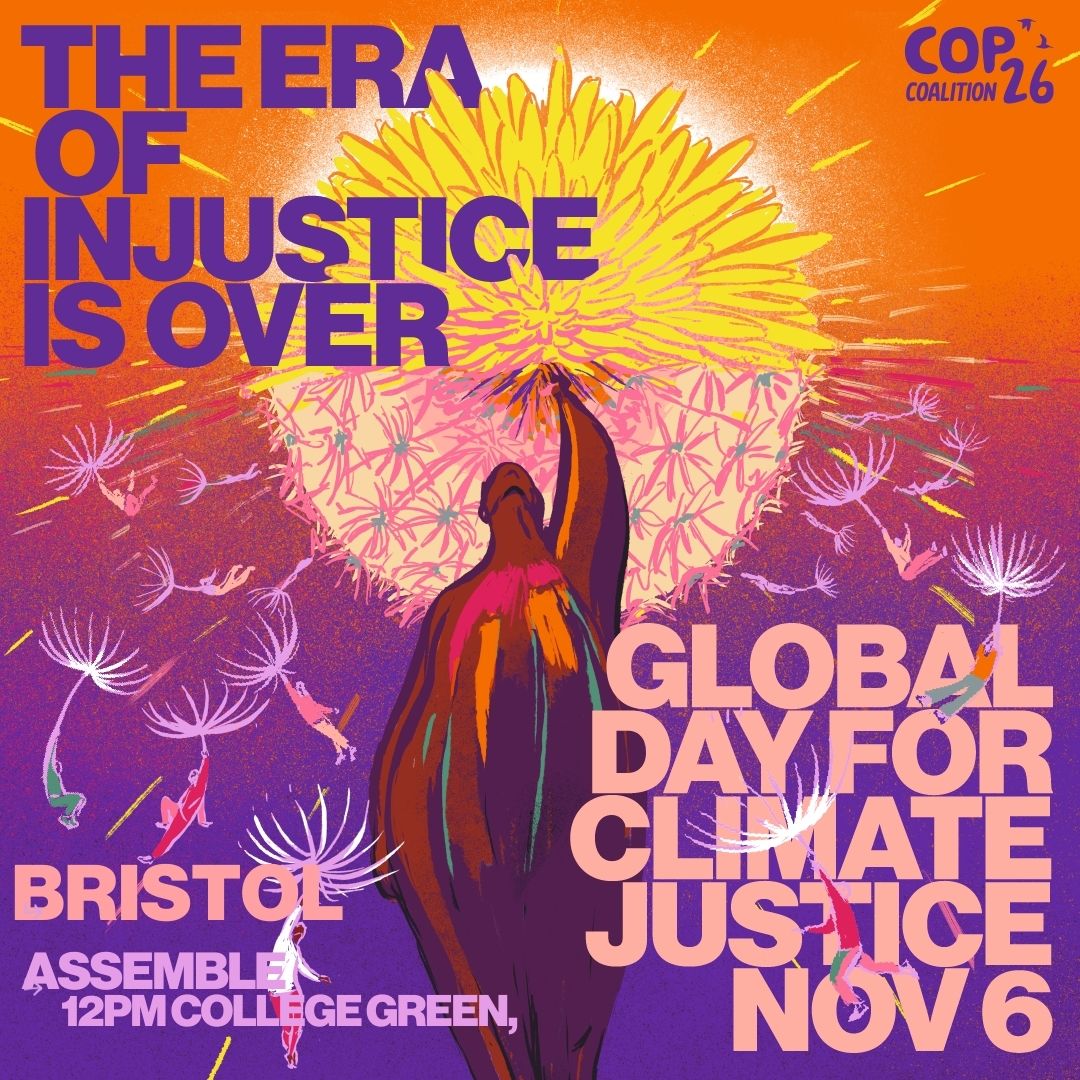 Trade unions can be vital in turning the tide, Williams argues. "There are tensions within the unions in terms of climate action (for example Unite backing the expansion of Bristol Airport), but Unison SW has voted unanimously to support Cop26, so there's been a sea-change in established trade unions getting involved in climate action, which is a major step forward."
Related to this is the emerging idea of just transition – ensuring decarbonisation doesn't further inequality – and of a Green New Deal – investing heavily to help polluting industries decarbonise while protecting and creating jobs. While Labour's shadow cabinet is divided over nationalising energy companies, the party committed to a whopping £28bn a year of investment in tackling climate change.
"It's critical trade unions have started to get on board," Williams says. "Unless people working in these industries are on board with changing the way we live our lives, we haven't got a hope in hell."
'Get on the streets and do something'
Williams, a long-term environmental activist, thinks there is more awareness now than ever before. "It's starting to hit people more in a direct way – their pockets, supply chains, cost of goods," she says.
A recent study found the UK public overwhelmingly supports strong climate actions, including taxing polluting industries, placing levies on flying and providing grants for heat pumps.
More people are starting to get back involved in environmental activism again after the momentum of demonstrations in Bristol was scuppered by the pandemic, Williams adds. Pre-Cop26 organising began in August with a 50-person Zoom meeting. There have since been sessions on different topics, including the Global South and just transition, with more than 200 people now involved, thousands of leaflets distributed and stalls set up across the city.
Huge protests are expected in Glasgow and London on 6 November. In Bristol, the demonstration will assemble on College Green at midday, before a march around town and a rally at 3pm. Feeder marches will join coming from Easton and the University. The day before is a day of action by school students, and workers will be encouraged to protest for 26 minutes outside their workplace.
Williams hopes for an "ideal scenario" in which networks are built and continue to have a purpose beyond Cop26. As a university lecturer, one possibility she mentions is a collective of educators against climate change.
"The bigger the demonstration, the more pressure we can put on the mayor and people in local control, as well as nationally," she says. "Get on the streets and do something."
Find more information about Bristol's climate protest on Saturday 6 November from 12pm