Cutting Bristol's air pollution could help citizens' mental as well as physical health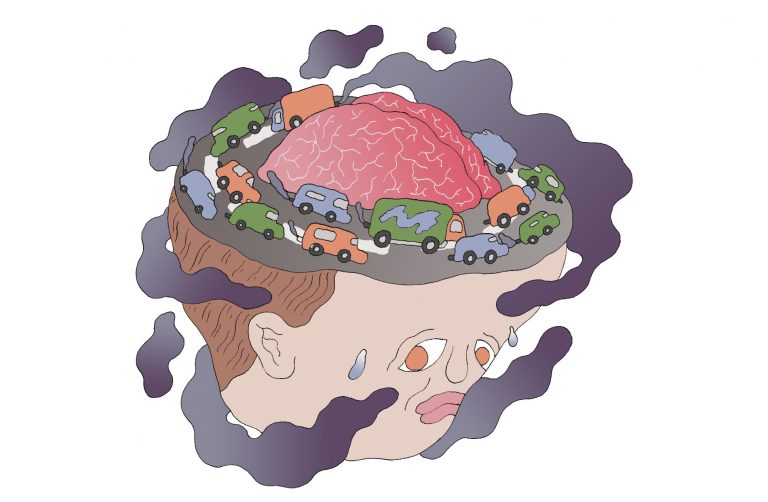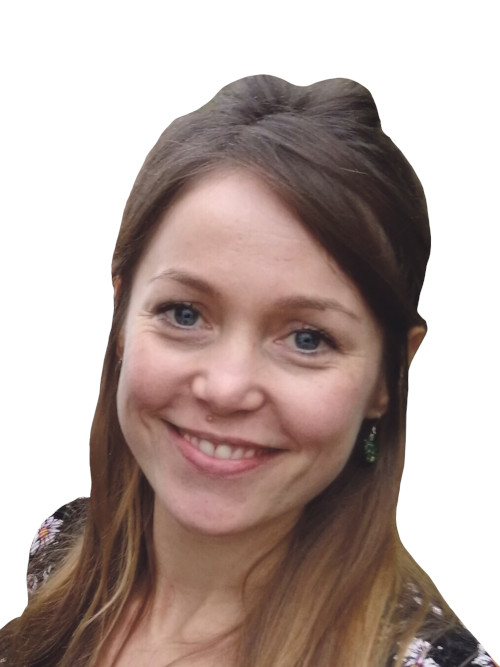 In July, Bristol's much-anticipated Clean Air Zone (CAZ) – which is intended to reduce population-level exposure to nitrogen dioxide by charging older, more polluting vehicles to travel through the city centre – was pushed back from autumn 2021 to summer 2022. 
The news came weeks before the Intergovernmental Panel on Climate Change (IPCC) issued their starkest warning yet about the climate disaster facing us. As well as causing ecological harm, air pollution's health effects are well documented and pervasive, including cardiorespiratory illnesses and lung cancer. It is estimated air pollution causes 300 deaths annually in Bristol and seven million excess deaths each year worldwide. 
But growing evidence now suggests air pollution may also adversely affect the brain, impact cognitive function, and increase the risk of experiencing mental health problems.
Evidence points to traffic pollution's mental health impact
Recently, I was part of a research team that conducted a study to examine whether air pollution exposure leads to more severe illness in people experiencing first episodes of psychotic disorders (such as schizophrenia) and mood disorders (such as depression). These conditions affect about 3% and 17% of people over their lifetime, respectively.
Our study used anonymised electronic health records of 13,887 people living in South London and receiving care from one of Europe's largest secondary mental healthcare providers: South London and Maudsley NHS Foundation Trust (SLaM).
Using a state-of-the-art air quality model spanning 2008-2012, we estimated how much exposure to nitrogen oxides, and PM2.5, and PM10 particulate matter (particles 2.5 or 10 micrometres or smaller) people had experienced at their home address over a three-month period when they first had contact with SLaM. We then measured how much they used inpatient and community-based mental health services over seven years.
We found that for every 15 micrograms per cubic metre increase in nitrogen dioxide, risk for inpatient and community-based service use increased by 18% and 32%, respectively.
For every three micrograms per cubic metre increase in PM2.5, meanwhile, risk for inpatient and community-based service use increased by 11% and 7%, respectively. 
These associations persisted over the full seven years and were not explained by other variables such as deprivation, population density, age, season, marital status and ethnicity. The findings add to a growing body of evidence that air pollution adversely affects mental health, from mild to severe problems.
All the pollutants in our study strongly correlate with road traffic. The strongest evidence was for nitrogen oxides, which are produced abundantly by slow-moving diesel engines – one of the key types that would be charged to enter Bristol's CAZ.
In short, our study points towards traffic-related pollution negatively affecting mental health.
London's air pollution concentrations, which increase from the outer to inner city in line with traffic congestion and population density, are typical of most UK cities, meaning our findings are probably relevant to Bristol.
Being observational rather than experimental, our study does not prove cause and effect. Further research is needed to demonstrate exactly how air pollution might contribute to mental health problems (inflammation is a likely candidate).
Reducing air pollution could save millions and alleviate suffering
Assuming the findings are causal, we calculated that reducing PM2.5 levels by just a few units to the World Health Organisation's recommended health threshold (10 micrograms per cubic metre) would reduce mental health service use in UK urban areas by about 2%, saving tens of millions of pounds each year in healthcare costs. 
If so, reducing air pollution exposure would also improve NHS capacity and waiting times, improve population-level mental health and clinical outcomes, and alleviate the suffering caused by long-term chronic mental illness.
London has achieved considerable success in reducing nitrogen dioxide levels, which were cut by a third, less than a year after the 2019 introduction of the Ultra Low Emissions Zone (ULEZ). The ULEZ is due to be expanded further in October 2021. 
Bristol's CAZ will bring similar, much-needed reductions to Bristolians, the most vulnerable and disadvantaged of who often breathe the most polluted air. Further delays would be inexcusable – and given the clear, wide-ranging benefits, hopefully Bristol will soon follow London's example and expand its CAZ.
In five or ten years we may look back on pollution in cities as we now view smoking in pubs. Air pollution and mental health are among the 21st century's biggest global challenges. Factoring mental health into the impacts of air pollution – and adjusting economic evaluations and health thresholds accordingly – could tip the scales in favour of steps forward, not back.