Andreas Malm: 'Why climate activists should engage in acts of sabotage'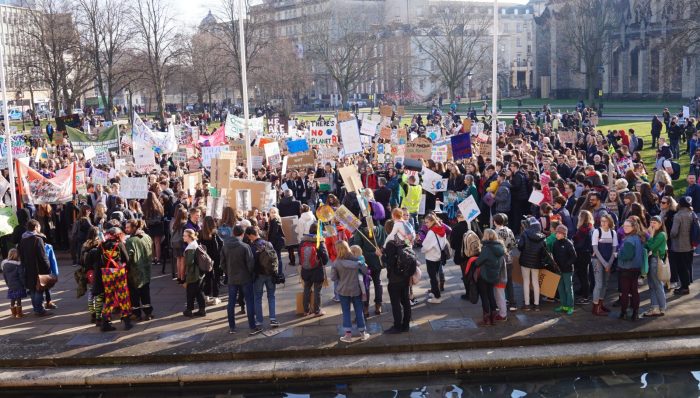 Climate movements in the UK have become known for staging marches and school strikes, and engaging in civil disobedience to draw attention to the global crisis.
Thousands of people – sometimes hundreds of thousands – have joined such demonstrations in recent years. And Bristol, like many other cities across the UK, is set to see people take to the streets for a national day of action on Saturday. This kind of activism, it could be said, is a driving force behind the global push for real, meaningful change.
But global warming is still worsening at an alarming rate, fossil fuel industries are still thriving and, despite world leaders' various treaties and summits like the ongoing Cop26 climate conference in Glasgow, time is running out for a solution.
So does this mean, if climate protesters are to force world leaders into acting faster, that they must change tactics? That's the belief of Andreas Malm, Swedish scholar of human ecology, who is calling for environmental activists – namely groups such as XR – to rethink their approach and embrace acts of sabotage.
Malm visited Bristol while he was in the UK for Cop26. Speaking to a crowd gathered at the Malcolm X Centre in St Paul's on Wednesday night, he said a move to destroy fossil fuel infrastructure – putting it out of commission, burning it down, blowing it up – was a "necessary" tactical route for climate activists all over the world to force governments and industry to act quicker. And, according to Malm, who also makes the case for property destruction in his book How to Blow Up a Pipeline, there may even be an obligation to do so.
'The moral case'
"If someone has planted incendiary devices in the high-rise building where you live," Malm told the audience, "its foundations are already on fire, and people are literally dying in the cellars, then you might perhaps have an obligation to go and take these devices out of operation. And this obligation is not diminished by the fact that those who live on the top floor who have their rooftop pools and their helicopter pads, profit from these devices."
"This is the moral case for destroying fossil fuel property," he argued. "And this case I think is overwhelmingly strong if the realities of the catastrophes of the climate crisis are taken on board." Fossil fuel developments are given priority over the future of the planet, Malm said. He made an example of Boris Johnson signalling that he would not block plans for a controversial new oilfield in the North Sea. "We can't just tear up contracts," the Prime Minister insisted when asked about the project.
Oil giant Shell and private equity-backed Siccar Point Energy could shortly receive final approval to go into production at the Cambo field, 75 miles west of the Shetland Islands. If this happens, drilling at the site could begin as soon as 2022 and it would be expected to produce oil and gas for about 25 years.
The site could be given the greenlight despite the International Energy Agency warning that exploitation and development of new oil and gas fields must stop this year if the world is to stay within safe limits of global heating and meet the goal of net zero emissions by 2050. Campaigners said its approval would be hypocritical, given that it comes at a time when countries across the world are meeting at Cop26 to take urgent action to prevent global temperatures from spiralling further out of control.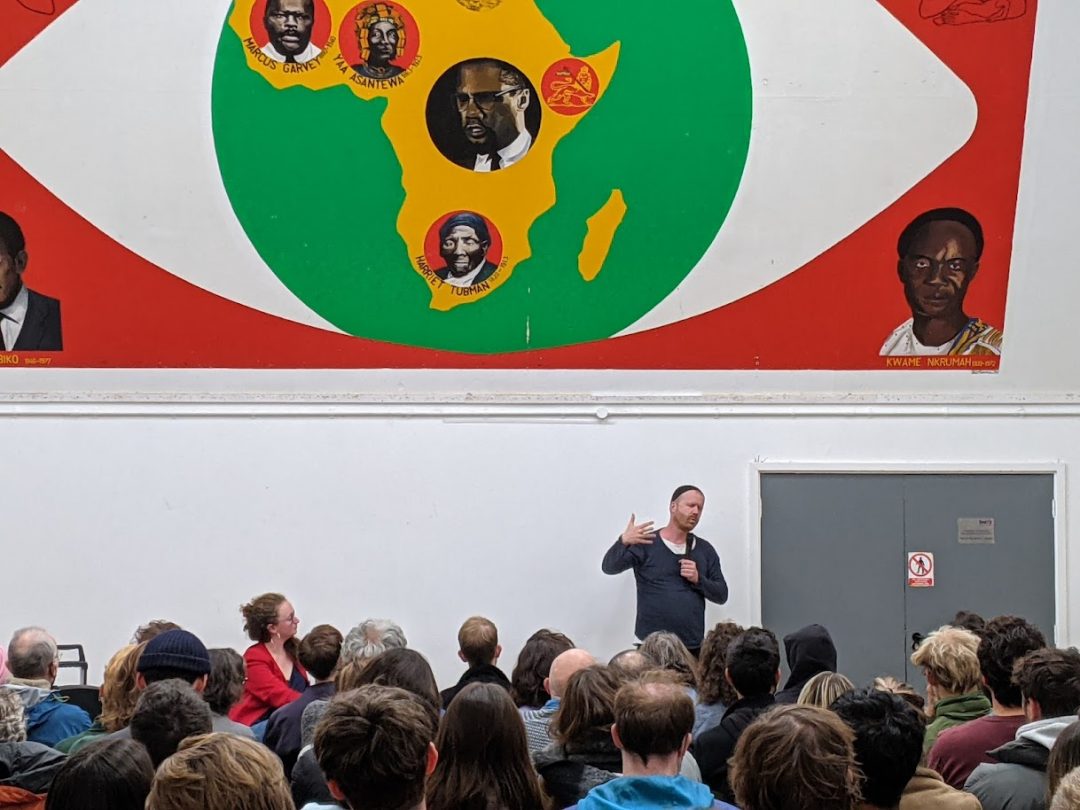 'Break the paralysis'
Three days after George Floyd's murder in the US city of Minneapolis in May 2020, a police station there was set on fire. Officers took the unprecedented step of abandoning the building, and thousands of protesters watched on as it burned down. For many of the demonstrators, the station had become a symbol of the deteriorating relationship between the police force and the community it was supposed to be protecting. And its destruction, argued Malm, was the key moment in a series of events that broke what he called a "paralysis" in the resistance against systematic violence from police against African Americans.
"This is exactly the kind of paralysis that needs to be broken when it comes to fossil fuel infrastructure," Malm said. "Where people resign themselves – and feel like this continuous expansion of oil and gas… is just something that happens, and there's nothing we can do about it. This needs to be broken through some kind of equivalent act of disruption of this infrastructure that demonstrates to people that this infrastructure does not stand above what people can do."
The murder of Floyd, a 46-year-old Black man, sparked international protests against police brutality. Derek Chauvin, the police officer who held his knee on Floyd's neck as he gasped for breath, was found guilty of his murder and sentenced to 22 years and six months in jail.
In Bristol, the statue of slave trader Edward Colston was toppled during a Black Lives Matter protest triggered by Floyd's killing. "The normalcy of these statues and these names has now been shattered," Malm argued. Since then, statues in other cities and countries that reflect colonial histories have also been pulled down. And in Bristol, references to Colston – street names, buildings – are being or could be removed.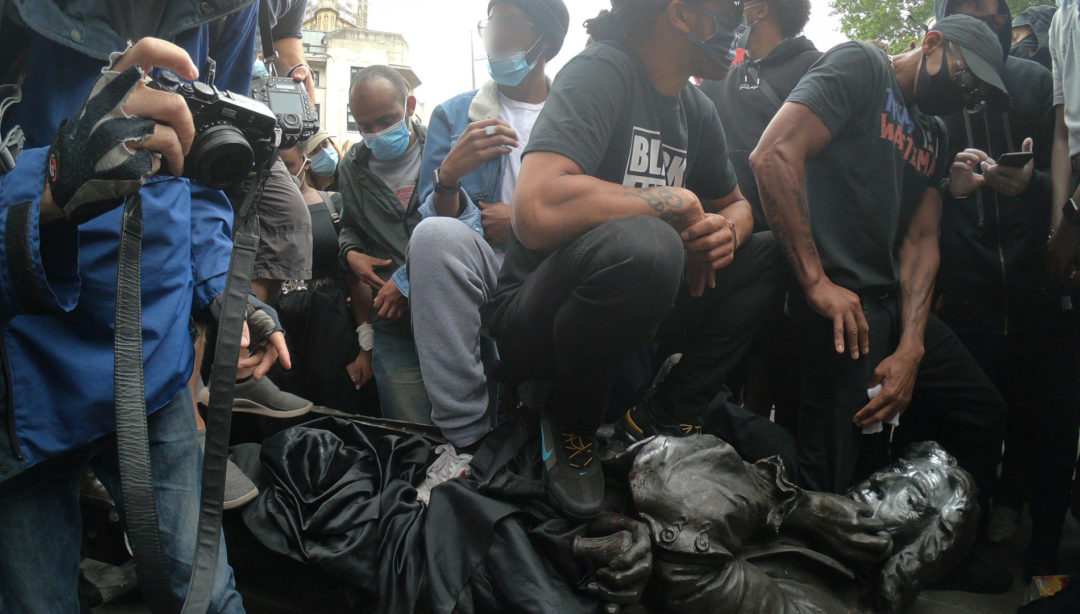 'It's not for everyone'
Malm was clear that property destruction, if it forms a part of the climate movement, would be the focus of a radical flank and wouldn't be for everyone. He also pointed out that, although a shift away from current tactics is an escalation, there is a categorical distinction between what he is advocating and violence against people. "The climate movement is beginning to contemplate the former, never the latter," he insisted.
"I'm not saying that property destruction is the panacea," he said. "The bulk of the activities of the climate movement will have to be peaceful. Just as the bulk of activities following the murder of George Floyd were peaceful – but there was a component of more militant protest. And this is what I am arguing: that we should open up to a greater diversity of tactics in the climate movement."
"The stakes are so high, the hour so late, and states have postponed meaningful climate action for so long, that we need to think about experimenting with more tactics than those that we have used so far, moving beyond absolutely peaceful civil disobedience… We need to give it a try, given what's going on, and given the significant fact that this crisis will get worse."
Property destruction, even without considering its controversial nature, can carry heavy fines and jail terms. To draw from one of Malm's examples: a man who admitted to an arson charge in relation to the burning of a Minneapolis police station following Floyd's murder has was ordered to pay $12m (£8.6m) and was given a four year jail term.
Malm challenges the idea that current tactics are the only option, and that peaceful protests are historically more successful. But this clearly doesn't align with large parts of the climate movement. In any case, the pressure must be "ratcheted up", Malm said, as the momentum of climate activism was lost to the pandemic. And the protests surrounding this year's Cop26 conference are surely a chance to regain some ground.
Andreas Malm's talk at the Malcolm X Centre was organised by Bristol-based bookshop, Bookhaus, and Bristol Transformed.