'How I bounced back from a drug overdose induced coma'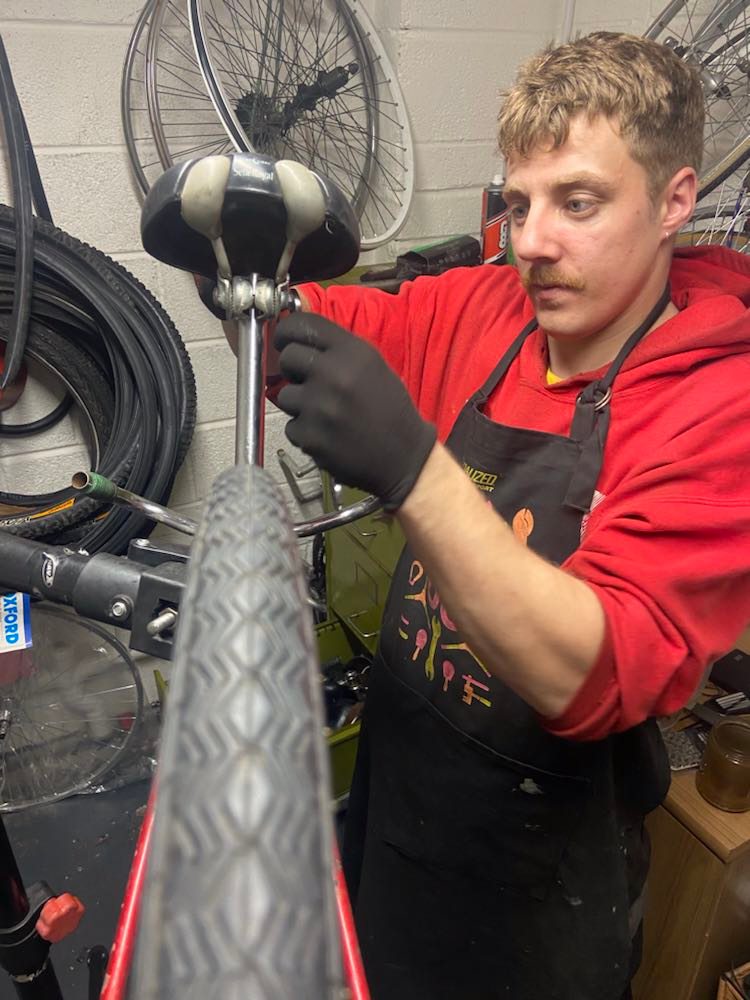 Photos: Joe Skirkowski
Billy Christensen woke up in the Intensive Care Unit of the Bristol Royal Infirmary (BRI) on 17 December 2020. He had been in an induced coma for four days after suffering a near fatal overdose from a mix of heroin and prescription drugs, a particularly dangerous combination that is known to suppress breathing.
His housemate found him unconscious on the sofa at 10am the previous Sunday. The doctors believe that he overdosed at around midnight, meaning he had been surviving with minimal oxygen for 10 hours.
By the time he got to A&E, Billy had developed pneumonia and had to put him into a coma to ease the pressure on his lungs. When he regained consciousness, he had lost nearly a stone, had a collapsed lung and was in the early stages of heroin withdrawal.
"There wasn't any waking up from a coma moment but when I did, I already knew what had happened," said Billy, "I was in an assessment room with two nurses that I already somehow recognised because I had drifted in and out of consciousness before and when they explained what had happened it all felt familiar."
Once lucid, Billy was put on a ventilator for several days before he could have surgery on his lung. Only after that was he able to begin processing events, nearly a week after the overdose.
"It's a cliché but I was just thankful to be alive," said Billy. "Before that I had been so depressed and always thought that I would go that way at some point, but when it happened, I realised that I just didn't want to die. From that point, there was absolutely no doubt in my mind that I would never use again." Billy was discharged from hospital on 21 December, when his recovery got under way.
Like so many others, Billy's heroin use and eventual overdose didn't happen in a vacuum, but were the result of years of escalating addiction issues. Born and raised in Bristol, Billy began experimenting with recreational drugs in his teens but began to use more seriously while at university in Leeds. He had made several attempts to get clean in the past, but nothing had worked.
Heroin addiction is a notoriously tough mountain to climb. Staying clean can depend on many factors. Support networks, financial stability, proper medication and effective recovery programmes are all helpful, but the path to recovery is always dangerous and even those with the strongest support base are very likely to drop-off or relapse.
Only about 26% of opiate addicts in recovery complete their course of treatment. This is a completion rate less than half that of non-opiate users (54%) and even less than those in treatment for alcoholism (61%). Many of those who do complete their courses go on to relapse, most often within the first three months.
"Hospital discharge is a juncture when individuals might reflect and look to make change," said Steve Jackson, manager of the treatment team at the Bristol Drugs Project (BDP). "So it can be a crucial opportunity for building on the motivation for change that might be enhanced. In this sense, it is very important that there is provision available that seeks to ensure that those in this place have the opportunities to take advantage of."
The drugs liaison team at the BRI are independent of the hospital but work very closely with them as they share so many service users. Before Billy left, they made sure he had a drugs worker assigned to him, knew what recovery options were available and had a safe place to go back to. "I was lucky in that sense," Billy pointed out. "Many people don't have anywhere to go."
Drug use in Bristol is a well-documented problem. According to the most recent council figures, it is estimated that there are just under 5,000 active users of crack or heroin in the city. While this is a relatively small number when compared with the city's entire population, it does mean that Bristol has the second highest addiction rate per capita of any UK city.
This was not the first time Billy had tried to beat addiction, but it was the first time he was committed to using organisations like the BDP. This was all happening at the start of last year's brutal winter lockdown, when running face-to-face sessions was becoming harder.
The BDP's level of involvement in a person's recovery is largely down to the individual. Some prefer the group setting while others, like Billy, favour an autonomous approach. "Most people have done some type of recovery programme in the past or will do one in the future but at any given time most of our 1,800 service users will only have light contact with us," said Jackson, "We lost a lot of our face-to-face contact over Covid and had to keep contact with many of our clients via telephone or Zoom." While some people preferred that less formal approach, others missed the human element.
"Addiction is such a helpless disease and when you're there you don't think that you won't be."
"First I went to an AA style general recovery group once a week for six weeks that was for everyone both using and not and then a skills based course for 12 weeks," said Billy. "I also went to Narcotics Anonymous meetings, but the group thing has never been for me and I struggled to be around people that were still using because I didn't find it helpful listening to people talk about heroin when I was so serious about recovery."
'Having control of my life again'
Billy's previous job was no longer an option after his overdose so he began teaching himself to fix wrecked bikes that he had found in his local area as a way to keep his mind and body active. "I bought a Haines bike mechanics book and from then that's all I did," said Billy.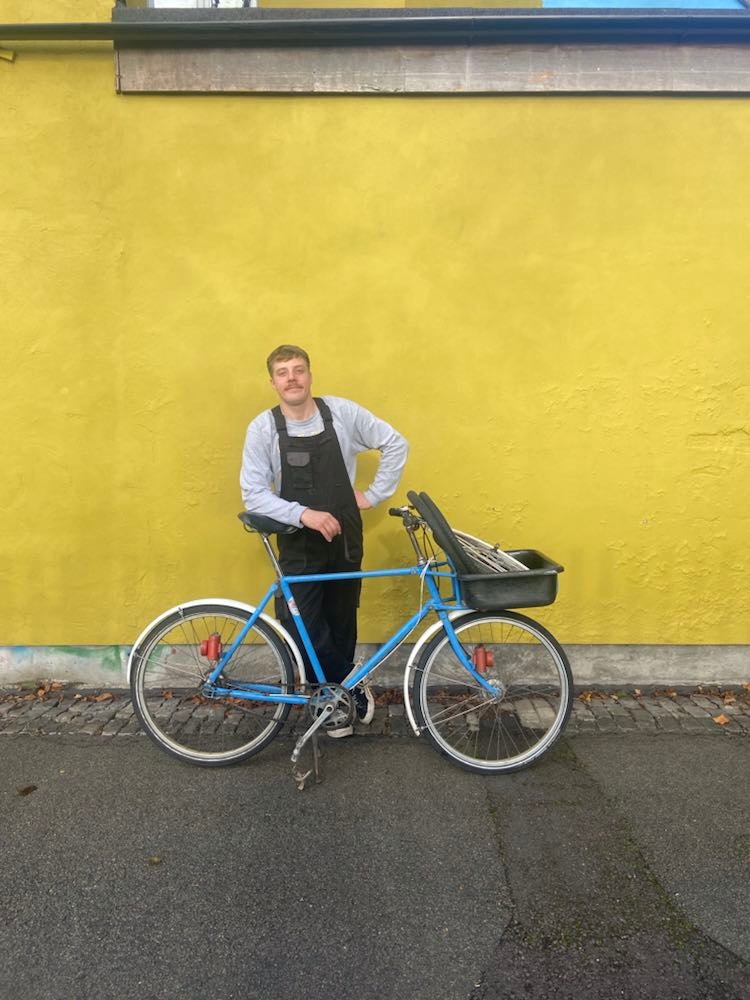 "I would start in my garden at 10am just learning things piece by piece and then when it got dark I'd move into the kitchen and carry on until 10 or 11 at night. I knew I had to get passionate about it, I had to transfer my addiction onto it. I was still very much in recovery, but I began to feel the happiest I had been in a decade and I began to realise that I could be an emotionally available person, an active family member and friend because of it."
After a while, Billy realised that the bikes he was renovating were good enough to be sold and so he set up Billy's Bike Exchange on Instagram in March, just three months after his overdose. The business was an overnight success and to date, Billy has renovated over 75 unused vintage bikes and serviced dozens more. In July, he moved the business out of his garden and into a workshop in the Meriton Foundry complex in St Phillip's.
"The whole process has been about learning. Since I got out of hospital I've never stopped learning and being mindful of the fact that everything I'm doing, I'm doing for my recovery. I've been given control of my life again."
"I hope that one day I'll be able to help others with addiction. I think if you have recovered then it should be your responsibility to help others when you're comfortable enough. Addiction is such a helpless disease and when you're there, you don't think that you won't be."
Billy is approaching one year of sobriety. His business is continuing to grow and he still has a good relationship with the BDP and his drugs worker.
"I think it's important for people to realise that you can bounce back. I think I was an addict in the first place because I didn't have any sense of self-worth, but this business has provided that for me."
Billy's bike exchange can be found on Instagram. If you or anyone you know is struggling with addiction, you can contact the BDP via its website. Bereavement Through Addiction and Bristol Drugs Project (BDP) are holding a celebration of life on 27 November at St James' Priory to remember and celebrate the lives of friends and loved ones lost through drugs and alcohol.