'We need public leaders and institutions to be bold with big ideas, despite the risks and bad PR'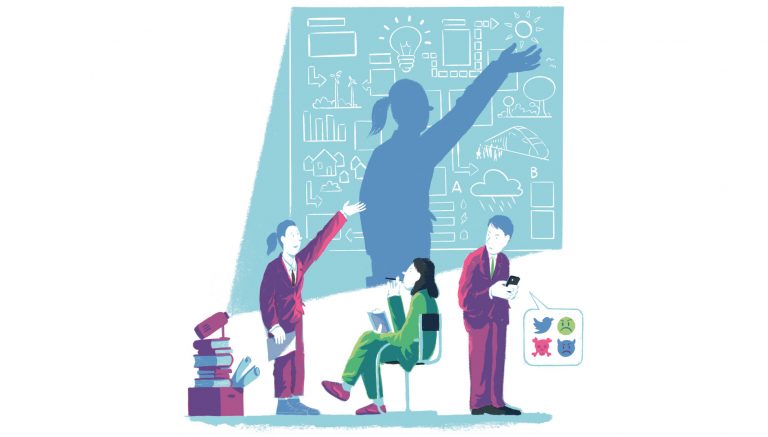 High-profile failures by public institutions provoke strong reactions and provide ammunition with which Twitter and journalists, this publication included, can take those entrusted with public funds and elected office to task. And rightly so.
Take Bristol Energy, an initiative that wasted £43million of public cash. The venture was riddled with poor planning and management and, when it came crashing down, a lack of transparency. There must be accountability for such failures.
But in dragging politicians and institutions over the coals, we shouldn't throw the baby out with the bathwater. In doing so we risk incentivising public servants and leaders to be risk-averse, setting low bars that can be cleared easily and without the furore of failed ambitions. This plays into the hands of the idea that the public sector is inherently incompetent and ineffectual, and needs to get out of the way and let business crack on with solving problems.
When we face existential issues like the climate crisis, or call for radical changes to problems that affect us all – poor transport systems, for example – we need public institutions and leaders to take up that mantle. As history shows, from the formation of the welfare state to the development of breakthrough technologies like the internet or in pharmaceuticals, we can't rely on anything else to drive that long-term, risky and socially beneficial work.
This isn't an argument for the mantra of just 'getting things done'. But it is to say that that with big issues tinkering around the edges is not good enough. Take the proposed underground rail network that Mayor Marvin Rees is intently pushing for. Evidence suggests it's probably not the right solution. But we do need a transformative approach to public transport as the city grows ever bigger and congested, which will involve financial and political risk. The private sector won't deliver this on its own. So an openness to bold ideas should be seen positively, even if the proposed solution isn't right.
Still, while encouraging big thinking, we need to ensure the best ideas get chosen and are well managed, to avoid fiascos like Bristol Energy.
That's where the political process needs to help. There is a lot of fractiousness in the council chamber at the moment and so there should be on real political differences. But a common complaint from the mayor's administration is that opposition parties are chasing headlines and being obstructive, rather than proposing solutions. If Rees and co want to minimise this and be enabled to better lead on 'getting things done' they have to open up genuine opportunities for collaboration on common ground where it exists, particularly with the Greens.
This starts with resisting the instinct to close ranks and restrict transparency to selected groups and individuals, as has been criticised with the 'One City' approach. Scrutiny and even political tension can result in better decisions than those hurried through – exactly the things that didn't happen with Bristol Energy during both George Ferguson's and Rees' watch.
Outmanoeuvring opponents is part of the game for any political organisation, and a compromise position is not always best when facing fundamental differences. But a bunker mentality also needs to be avoided, and more effort made to discern between fair criticism and getting trolled. In return, the opposition parties that share common ground must take a constructive approach, including taking their share of any negative fallout, as well of the successes when they happen. The new agreement between Welsh Labour and Plaid Cymru is a good example of this, with progressive policies on the cards with the public hopefully being the better off for it.
With that in mind, it was perhaps a missed opportunity to not offer the Greens a council cabinet position after May's elections. For the mayor's part, it could have tactically helped neutralise some opposition by getting the Greens, who now have councillor representation equal to Labour in the council, around the table and buying into the successful outcome of policies. Instead, they will ultimately be political beneficiaries if those policies fail.
A more united political strategy with broader public support could also help the city get a better deal on big decisions and policies. Take the massive development projects taking place across the city, including the controversial plans for turning Cumberland Basin into 'the Western Harbour', advertised by the council as a £1 billion investment opportunity. Bristol needs to bargain harder to ensure the interests of powerful property developers don't continue to come out on top, creating a little London on Avon that we're already starting to see. Empowered elected representatives working together would have more leverage in demanding high levels of social housing, insisting on environmental standards and the use of local suppliers for example.
When it comes to big issues, like the housing crisis or reducing carbon emissions, we need big ideas to match. While ensuring accountability, we should also we give public institutions and leaders the license to think big, even at the risk of failure. Otherwise we may just end up with middling ideas delivered adequately. And that's not good enough.