Bristol risks becoming a graveyard of cycling ambition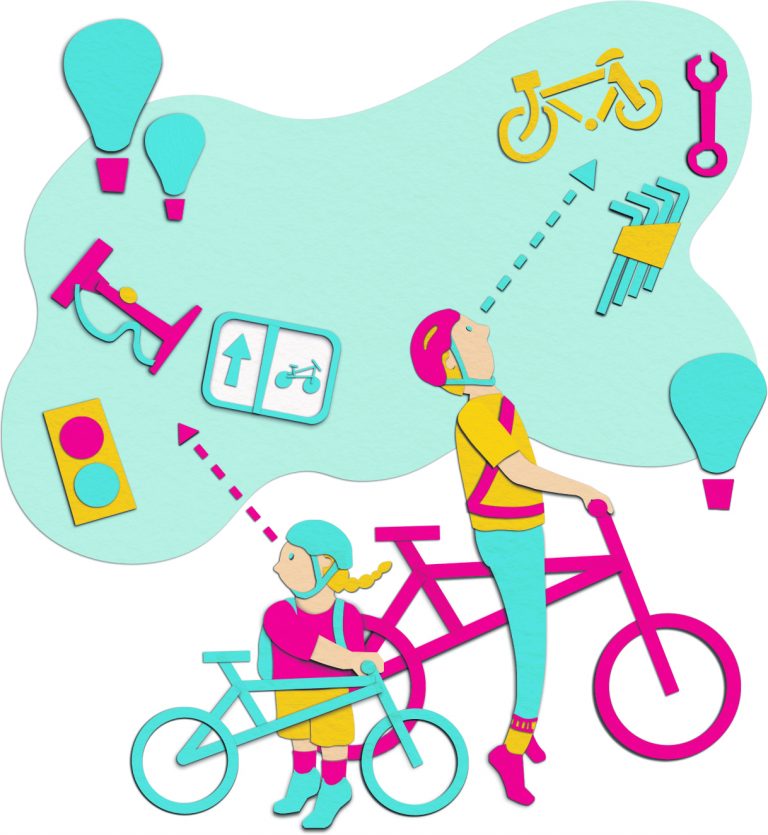 With Bristol's Clean Air Zone coming soon, this year I'd like to make more journeys by bike. But I know this means I will need to spend time planning safe routes for my journeys and secure places to leave my bike, which will be a disincentive when I can just hop in the car.
I joined the Bristol Cycling campaign because I wanted to help try to make Bristol a place where anyone of any age can feel able to use their bike. It's a group of volunteers who have been working to make cycling safer and more accessible for over 30 years. There is no doubt that some progress has been made, but our city remains a long way from where it could be.
Even worse, when compared to the substantial plans being implemented in London, Manchester and Birmingham for walking and cycling, today's leaders appear to have lost the ambition that existed back in 2008, when Bristol was named as Britain's first Cycling City.
Bristol Cycling believes creating the conditions to give people the confidence to switch to cycling should be a key priority for local and regional government leaders. We see that inactivity is leading to a reduction in health and wellbeing, and reliance on motor vehicles – even for short journeys – is feeding illegal levels of air pollution in inner Bristol, with associated carbon emissions contributing to the climate crisis.
But while two-thirds of UK adults express that, "It is too dangerous for me to cycle on the roads", we are not going to see more people opting for a bike. The danger perception is real, with cyclists – along with motorcyclists and pedestrians – being far more likely to be killed or seriously injured per mile travelled than car drivers. One of the reasons for the changes to the Highway Code this year is to protect these groups.
Each year, Bristol Cycling carries out a survey to measure attitudes to cycling in Bristol. Our most recent from November 2021 was completed by more than 1,200 people, a third of whom did not cycle regularly. Across all respondents, the primary reasons for not cycling more were concerns about road safety/collisions, bike theft and personal safety.
Conversely, when asked about what things would encourage more cycling the top responses were "protected cycle routes on main roads", followed by "quiet streets with less traffic", and "suitable cycle parking at my destination(s)".
The resurgence of cycling encouraged by the quiet roads during lockdown appears to have been short lived – just like many of the temporary bike lanes – with the majority (80%) of people telling us they are cycling the same or less than pre-Covid, with only one in five saying they are now cycling more.
Going forward, for cycling to become more popular, more people need to be convinced that it is both safe and sensible. Protected bike lanes are an essential component to give people, especially novice or nervous cyclists, the confidence to get on their bike. This infrastructure needs to be continuous and coherent to provide protection from heavy and fast traffic for the whole journey, not the short, disconnected sections we all too commonly see in fading paint on Bristol roads.
We are encouraged by work completed on Baldwin Street and the plan described in the recent consultation for Park Row. But we feel that these small steps in the centre will not change people's perceptions of overall road safety and hence their willingness to cycle. And certainly, the No 2 bus route (A37/A4018) consultation demonstrates precious little cycling ambition outside of the city centre.
We think it's particularly disappointing that this lack of ambition means our region is missing out on a greater share of substantial central government funding being pumped into city regions over the next five years to encourage more walking and cycling. It is depressing, because a bigger slice of funds could have helped reduce transport carbon more quickly, contributing towards the city's goal of net zero emissions by 2030, together with steps to make public transport better and walking safer.
However, it is reassuring that future cycling infrastructure design and spend will be overseen by a new statutory body called Active Travel England, which will be responsible for ensuring that only high-quality plans are approved for funding.
Huge increases in bike use have been quickly achieved in cities around the world where ambition has been turned into action, notably in Paris (Mayor Hidalgo's "Plan Vélo"), Barcelona (Urban Mobility Plan), and even car-centric New York (Streets Plan). And the bottom line is that cycling gets safer the more people who do it. Isn't it time for Bristol to get on its bike?
The No 2 bus route (A37/A4018) consultation is open for comments until 28th January.