Budget cut proposals face criticism ahead of crucial council vote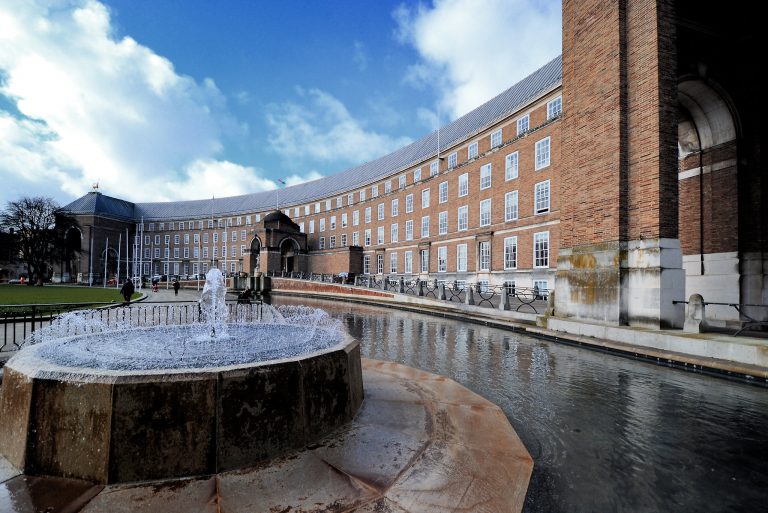 Bristol's mayor Marvin Rees says that there is a £19m hole in the council budget, but that he can fill it without cuts to frontline services. However, opposition councillors have questioned both these facts, with the Greens saying the cuts are "unnecessarily harsh". Crucially, the mayor needs their votes to get this budget passed.
In previous years, the mayor has only really had to sell his budget to potential voters. But in last year's local elections Labour lost its majority in the City Council. The opposition councillors we spoke to remained tight-lipped about amendments they plan on making ahead of the vote in February.
The mayor and his finance lead, councillor Craig Cheney, said their hand had been forced by Covid and central government austerity. Westminster is expected to award a slightly increased grant this year, but the budget shows this figure being wiped out by inflation and other extra costs. Cheney lamented that "in 12 years we've lost 70p in the pound" and said that in terms of savings "none of those quick easy wins are there any more".
Marvin Rees and Cheney said they had previously balanced the council's budget and blamed the impact of Covid for the council's woes. But they have faced criticism from opposition councillors for wasting money while in office. Lib Dem councillor Andrew Varney said: "The mayor's poor decision-making has wasted tens of millions of pounds," but declined to name substantial amendments to this budget.
During the first year of the pandemic, the government gave Bristol City Council an extra £76m, but this year most of that funding has dried up. However, the virus continues to affect both the council's spending on services and its ability to collect money through business rates and council tax.
Council tax itself is set to increase by 2.99% or £54 per year for a household in band D. Cheney recently acknowledged the regressive nature of the tax, where the poorest households pay a higher proportion of their income. But he said the council had no choice but to increase the levy by the maximum amount allowed by government.
The mayor has consistently pointed to the fact that Bristol would be the only English city to maintain a fully-funded Council Tax Reduction Scheme – a discount for the poorest households.

But until 2017, the council were proposing to cut the scheme, which was only saved after a campaign by the community union Acorn persuaded councillors to vote against the proposals. This shows how public pressure can also affect budget decision-making.
Unlike last year when council rents were frozen, this year the mayor is proposing to increase rents at above the rate of inflation. They say the increase of 4.1% will be redirected into investment in council houses, including a scheme to fit 8,500 new bathrooms in the next five years, and £80m for energy efficiency measures.

On protecting frontline services, the mayor said: "Libraries, children's centres and social care programmes such as Better Lives will all be protected from savings proposals." All have been the subject of citizen campaigns, with Save Our Libraries delivering petitions with 12,000 signatures to the cabinet and recruiting Banksy to the cause. However, libraries still faced a cut of £50,000 to their book buying fund and still operate under very restricted opening hours.

The proposals to garner most attention so far have centred around parking. The mayor plans to do away with the 30-minute exemption to Residents Parking Zones and to increase charges at city parks. These changes will collectively cost motorists over £1m. A related proposal that was characterised as making the council "more business-like" was charging disabled residents to install on-street parking for them, in order to save £100,000 a year.
How opposition councillors reacted
Labour now has just 24 out of the city's 70 councillors. Opposition councillors are theoretically in a strong position to push for changes in the budget. But all the councillors who spoke to the Cable kept their cards close to their chest in terms of what substantial amendments they would be introducing before full council votes at the end of February.
Instead, councillors made criticisms of the mayor's past financial management. Conservative Mark Weston said the budget was "far from ideal" and "the money the mayor squandered on Bristol Energy would certainly have come in handy right now". Marvin Rees, speaking earlier in the year on BCfm, said Bristol Energy had cross-party support at the time it was set up and that it was "unfair to blame the administration that actually stopped the rot for the problem".
Heather Mack, the leader of the Green group, said the mayor had proposed too many cuts: "At a time when we have £10m more in reserves than our policy states is necessary, these cuts seem unnecessarily harsh." But the council document outlining savings said it was publishing £33m when only £19m were needed to allow for some not being implemented.
"It is not right to pretend that after years of cuts there is still more room for the council to scale back departmental budgets without affecting real services and impacting on real people," Mack added.
One cut that has already attracted pushback is the proposal to cut funding for union time. Josh Connor from UNISON said: "Teams that are already running at their limit will be expected to pick up the cost of the council's responsibilities. Members working in jobs such as care and front line library services such as our current branch officers, will feel much less able to put themselves forward for these positions in the future."

Like other Councillors, Heather Mack was tight lipped about what amendments they would be submitting. But she said one area the Greens would be focussing on would be capital spending for environmental projects (where the council intends to spend over £1bn in partnership to achieve carbon neutrality).
Another is the sell-off of council assets, such as the Concord Lodge care home, which provides services for people with learning difficulties and complex needs. Mack said: "Removing the council's last publicly-owned care home would be a risk to the most vulnerable service users." The council's own impact assessment said there would be "no impact on service users" but conceded that outsourcing would likely have a detrimental effect on the largely "female, Black/British and mixed ethnicity employees".
On service spending, the council has to balance its budget every year, otherwise it could get taken over by a central government appointed administrator, as happened to Liverpool City Council recently. But with long term capital projects, the council has more freedom.
The strongest words from councillors were not about the decisions the mayor is taking in this budget, but about how the administration has chosen to present them. A Labour councillor speaking on condition of anonymity said: "It's a horrific situation, they are being unrealistic saying that this won't affect service delivery. They should be speaking out about that."
The budget proposals were passed by Cabinet on 18th January. Next they will be scrutinised in committees, before a vote at Full Council with any amendments from other parties on 15 of February.