Council commits to crackdown on benefit discrimination against renters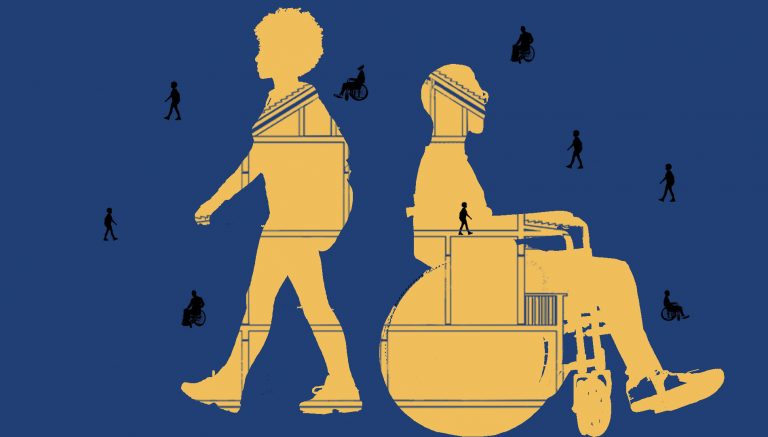 Bristol City Council has pledged to crack down on benefit discrimination against renters, after a Labour motion gained cross-party support.
A motion brought by cabinet member for housing Tom Renhard, which easily passed at today's Full Council meeting, commits to an action plan to eliminate benefit or 'DSS' discrimination. Potential action could include adding explicit anti-discrimination clauses to all future property licenses, raising awareness of the issue, and supporting tenants in challenging and reporting letting agents and landlords who are discriminating against them.
This comes as the Cable has spoken to renters in Bristol who have felt disadvantaged when looking for somewhere because they claim benefits, causing them to give up looking or leave Bristol altogether.
In 2020, a judge ruled that 'No DSS' policies were unlawful and discriminatory. The ruling found that a single mother-of-two, who ended up homeless and was supported by Shelter, experienced indirect discrimination when a letting agent refused to rent to her.
Bristol City Council's plans were welcomed by Shelter who launched a Fair Renting campaign last year, which included a demand to crack down on benefit discrimination. 
Oxford became the first council to pass a motion earlier this year to stamp out 'No DSS' policies and other forms of discrimination using a selective licensing scheme. Renhard told the Cable in December that Bristol City Council had been engaging with Oxford to work out the best way to do something similar.
Before Christmas, the council announced new landlord licensing schemes in Bedminster, Brislington West and Horfield in an attempt to improve conditions for tenants in shared housing and crack down on rogue landlords. The council has already launched additional licensing in Eastville, St George and Stapleton Road in recent years in an attempt to improve living conditions.
Last week, the council announced that a local rogue landlord had been banned from renting out properties. Adam Habane was found guilty in March 2021 of the poor management of seven flats at 24 Lower Ashley Road, St Agnes, which had been converted into a HMO with up to 18 people living there, including six children. After visiting the property and discovering serious safety concerns, the council took the decision to apply for a Banning Order due to the potential harm to tenants.
'I spent a year trying to find a home to rent'
During the full council meeting, Clare, a Bristol renter who has been involved in Shelter's campaign, spoke of her own experience. "I spent a year trying to find a home to rent, but was turned down over and over again because I received housing benefits, Employment and Support Allowance (ESA), and worked part-time to the capacity that I was able to, due to my circumstances.
"This experience left me feeling that I was not good enough," she said. "That I was not worthy of a home. It took me to a place of desperation and a fear of becoming homeless, which very nearly happened."
"In the end, I was able to find a place to rent at the start of the first lockdown, only because I was happy not to view it, and assured the landlord I would be coming off benefits, and could show them proof of earnings from a full-time job within two months.
"My friend is a working single mum who claims universal credit to help her pay the rent. She was recently evicted from her home and is now in emergency accommodation because she couldn't find anyone who would rent to her, or anywhere she could afford.
She added: "These discriminatory practices are disproportionately impacting BME communities, single parents and people with disabilities, and they need to be exposed and stopped."
When presenting the motion to councillors, Renhard said: "There are issues with many private landlords who are only renting to certain types of people in this city. If you're on benefits, on lower incomes, if you don't have a guarantor, or are self-employed or a freelancer, all of these groups are being prevented from renting in Bristol. This is because of discrimination that plays out through demands for projected incomes, employments check, upfront payments oroutright refusals."
"More people are on benefits due to the pandemic, so any DSS discrimination is likely to be acutely felt," he said.
He said council powers were limited but that they would take action when they can – through introducing licensing schemes, applying for banning orders for the worst offending landlords and highlighting available support.
"As an administration, we're keeping a close eye on when the proposed renters' reform Bill white paper will actually arrive. This will be a once in a generation opportunity to reset the power imbalance between renters and landlords, end section 21 'no fault' evictions and so much more."
He restated his previous commitment to lobby the government for the power to for rent controls and greater protections for renters.
Green councillor Tom Hathaway said: "We welcome the commitment to eliminating this practice across the city and the recognition that more work must be done in supporting tenants to challenge landlords and letting agents. This is so important in stamping out the idea that those in receipt of welfare are somehow undeserving of a roof over their head.
"I hope this is the first step of many towards redressing the balance in Bristol and look forward to working with the administration to press for additional powers from central government to protect renters.
The motion was supported by the Lib Dems. Conservative group leader Mark Weston said: "DSS discrimination is an abomination", but that the Conservatives couldn't support it because the motion also calls on the government to reverse the recent cut to Universal Credit and increase housing benefit to keep pace with rents.
The motion carried with the support of 40 out of 47 councillors who voted.
Penny Walster, Shelter Bristol Hub Manager, said: "This is an important first step in making renting fairer for local people by tackling 'No DSS' discrimination in Bristol. We're glad that Bristol City Council leaders have listened to Bristol Fair Renting Campaign's tireless campaigning and acted by bringing forward this Golden Motion.
"Every day, our frontline services are supporting people who are at the mercy of an unfair and discriminatory private rental sector," she said. "We've been campaigning nationally to end housing benefit discrimination and have taken cases to court resulting in 'No DSS' discrimination being ruled unlawful. The law is clear, but we're still hearing from people who are being barred from renting a home by landlords and lettings agents who are flouting the rules.
"Far too many renters in Bristol are still trapped in shoddy, poor-quality homes or are even being pushed into homelessness because landlords and letting agents continue to discriminate against people claiming housing benefit. That's why we back the Bristol Fair Renting Campaign's call to crack down on housing benefit discrimination in Bristol once and for all."