Anxious or relieved? Cable readers on 'living with Covid' plans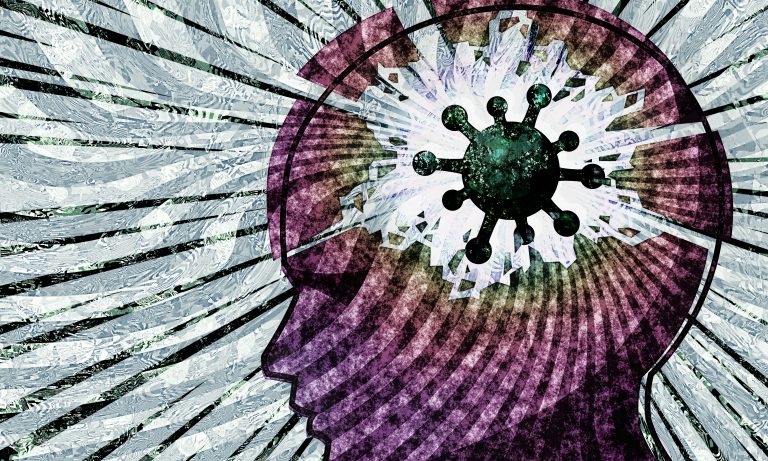 A moment of relief or anxiety? Nearly two years after the pandemic took hold in the UK, this week the government announced the end of Covid restrictions in England and the end of the mass testing in April.
The decision that we're ready to 'live with Covid' has divided opinion: those burdened by pandemic fatigue are desperate to return to normal, while others remain worried about high infection rates and how the changes will hit the most vulnerable. That's why we asked Cable readers what they thought about this momentous point in the pandemic.
The main changes are that people who test positive will no longer be legally required to self isolate but instead will be advised to stay at home for five days. And then from April, mass testing will end and people with symptoms will be advised to use their own judgment on whether to stay at home or not.
Of the Cable readers who answered our callout, nearly two thirds said they were against the ending of restrictions, while 17% were in support and 16% were not sure.
The main reasons for opposition were that it was too early to relax self-isolation rules, which would risk further spread of the virus, that the changes would put vulnerable people at risk. They also said the decision was a purely political one – a popular move to ease the pressure on Prime Minister Boris Johnson over the recent Partygate scandal – and would have an economic impact on those not entitled to paid sick leave or unable to afford private tests.
Vulnerable people at greater risk
Lots of readers were worried about the impact on vulnerable people who might catch the virus. Not only would they be put at extra risk, they said, but the lack of restrictions and mass testing could also contribute to anxiety and some people feeling unable to go to public places and have close contact with others.
Pete was one of numerous people who said they felt anxious or scared about their own health:
Others were worried about other vulnerable people – both in general and for friends and loved ones. Linnet said she was "appalled" at the changes. "I visit and help to care for my mother twice weekly in her supported living accommodation. Tests will no longer be free for visitors to elderly people in care settings. My mother is 93 and even a slight cold gives her pneumonia. I have to test twice a week to go on visiting. Boots are charging £5.99 for a single lateral flow test. For me £622.96 a year. I'm a pensioner myself and can't afford this."
Jane said: "I will be anxious for the well being of my adult son who has recently undergone a kidney transplant so will be especially vulnerable over the coming months."
NHS workers also had their say. Alexander Carpenter, who is a doctor, described the move as "rushed". "I think the risk of long Covid or death remains too high for this level of relaxation," he said.
A nurse, who wanted to remain anonymous, said: "I'm lucky in that my employer still requires us to test and would pay me to isolate. But for how long? And many employers already don't. I've heard people say only the clinically vulnerable should have to continue to take precautions but how can they when they interact with the rest of society like everyone else? This will make Covid a disease of the poor and vulnerable. Zero hours workers and the self-employed will not be paid to stay off work when infectious."
To test or not to test?
One of the reasons cited by the government for ending mass testing from April onwards was the cost – £2 billion in January alone, but nonetheless, many were critical. Jane said: "I think the end of mass testing is grossly irresponsible, especially when for most, but not all, Covid symptoms can be easily confused with a mild cold."
Multiple people said they were already anxious about going into public places, but the lack of available testing would make this even harder.
Another reader said: "Testing ahead of going to see elderly relatives, before/after going to busy events or when wanting to stay overnight seems entirely sensible and a way of life for the time being. Like wearing a mask, hand washing etc. It doesn't take long to break those habits and revert to the life we lived before – but that life is gone.
Stephen said: "Free mass testing is expensive. But if employers don't pick up the tab, people will go to work with Covid, not knowing they have it, and spread it to others, who won't know they have it. To save public money, is that a price worth paying?"
Support for greater freedoms
Despite more people being critical of the changes, some readers expressed relief and support for the lifting of rules. Linda said: "At the present time, Covid feels like a common cold. So it makes sense that from now till the next variant of concern, we live freely.
"I'm relieved," another reader said. "I think this will mean we need to take more personal responsibility.
Paul said: "With the vast majority of the adult population treble vaccinated, it is time to stop treating Covid-19 as something that justifies limiting our lives."
In addition, a considerable number of people were in two minds on the government's announcement. Nick Plant said: "I am torn between feeling liberated (because testing, isolation periods are such a bore) and scared (because I think the government has put its populist needs before the health needs of its people).
One reader said: "It is clear that Covid is staggeringly transmissible; those who wore masks everywhere, were triple vaxxed still caught it, so is it a sensible solution to have a policy based on trying to stop people catching it? It feels a bit like trying to hold back the tide.
"Surely it would be a better policy to focus on making sure that those who catch it receive the level of treatment that stops major harm. Covid, and the reaction to Covid, are unparalleled in my lifetime, so it is not surprising that we are scared to move on. I think we need to, and if not now, when? There will be Covid infections for years to come, but luckily they will be nowhere near as harmful as they were in 2020, thanks to vaccines."
Dominic said: "Everyone does need to start getting on with their lives but these changes even if a good idea have been brought in now to shore up Boris Johnson."
Numerous other readers also said that the timing of the easing was too early, and purely based on the need to ease pressure on the Prime Minister, who has faced repeated calls to resign and is currently being investigated by police over a series of parties at Number 10 that appear to have broken lockdown rules at different points of the pandemic.
Unequal economic impact
The £500 payment for people self-isolating on low incomes will also come to an end, as will the extra provisions for statutory sick pay relating to Covid. Lots of readers raised the unequal economic impact of this as a major concern.
"It is totally grim," said Noah Berman. "It will create a two-tier system, where people who can afford testing, ventilation improvements, private transport, and so on, will be able to go about their lives more or less 'normally', while the rest of us are – needlessly! – always a one chance encounter away from sickness, disability, death. People will be forced to go into work while sick and then have to spend the rest of their lives knowing they might have infected co-workers or clients or whomever. It did not have to be this way!"