Bridging cultural divides in a global city, one meal at a time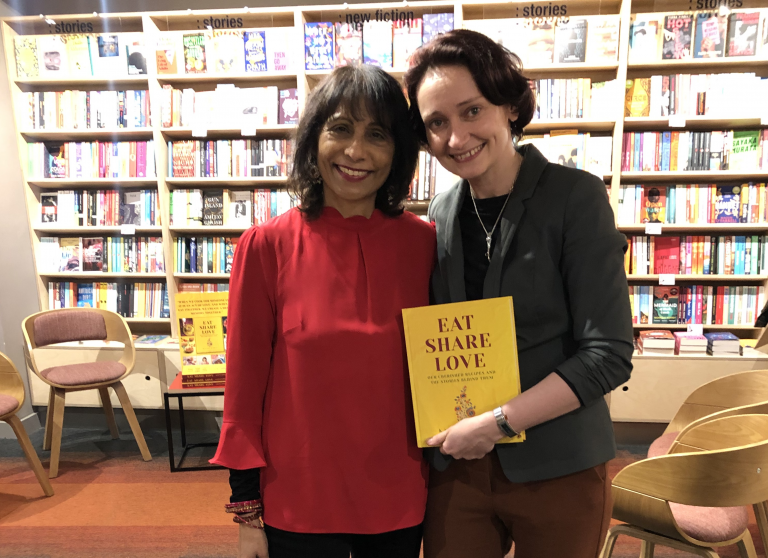 This week saw the launch of a cookbook with a profoundly political mission. Eat, Share, Love is a compilation of 91 recipes from Bristolians spanning a variety of cuisines and cultures. Alongside the recipes are the stories, memories and reflections behind them.
"The food we eat is not just the sum of it's ingredients; it's the moments of joy, the heritage and the cultures that come with it," said compiler of the book Kalpna Woolf, speaking at the launch event.
Woolf founded the social enterprise 91 Ways back in 2015, which refers to the 91 languages spoken in the city. She believes in the power of sharing food to bring language communities together in Bristol and find common ground.
"The language of food is universal," Woolf says. "Yes, there are divides in our city – class, geographical, cultural – but we believe food is the way to break down these barriers."
Breaking bread together
On Tuesday evening, in the cosy setting of local bookshop Bookhaus, people gathered for the launch of Eat, Share, Love. Attendees shared wine, date biscuits, burekas and the snack no Bristol event seems to go without – samosas from Jeevans.
"I thought samosas were a South Asian food," Woolf comments, "but Somalis have a similar recipe called sambuza, which is a bit like an empanada, which is also like a Cornish pasty!"
The provided snack is an apt analogy for Woolf's central belief: "We are not defined by our differences, and we have more in common than we think – food shows us that."
Woolf's concern with racial division comes from her lived experience as a South Asian growing up in Southall in London, at a time when the National Front was at its height. "There was so much strife and division and racism – the fear it causes – it makes communities retreat as they feel it's safer to stick to their own."
Coming to Bristol, Kalpna worked in the BBC as a producer for various food programmes. After 24 years, she left her career in television. "I wanted to feel more a part of the city I lived in," she says. "I was shocked by the divisions in Bristol and wanted to do something about it."
Over 91 languages are spoken here in Bristol – no small amount for a city with a relatively modest population of about 465,900. The results of the 2021 census are expected this year from Spring onwards, and it will be interesting to see how those statistics have changed. The point remains: Bristol is a diverse and multicultural city which people from all ethnicities and nationalities have made their home.
But its divisions are also apparent, with inequalities existing across racial and class lines. A Runnymede Trust report in 2017 found Bristol to be the seventh most racially-segregated core city in the country, with Bristol's communities of colour facing poorer job prospects, having worse health outcomes and fewer academic qualifications than white communities. A map released by the House of Commons Library in 2020 showed that more than 40 neighbourhoods in Bristol rank among the most deprived in England. Bristol South has 20 highly deprived neighbourhoods.
From strength to strength
The first 91 Ways event was held in The Station in Broadmead and attended by nearly 200 people. "A Somali women's group came to me and said how happy they were that people wanted to hear their stories, before this they told me they had felt invisible," Woolf says.
It was the affirmation Woolf needed to hear, and she hasn't looked back since. Since then, 91 Ways has held over 500 events held in local centres, schools, universities and places of worship. Their events include supper clubs, a roving pop-up International Peace Café and catering mass meals at food festivals. The organisation works with Refugee Women of Bristol, bringing together women from Syria, Somalia, Sudan and Eritrea to host events across the city.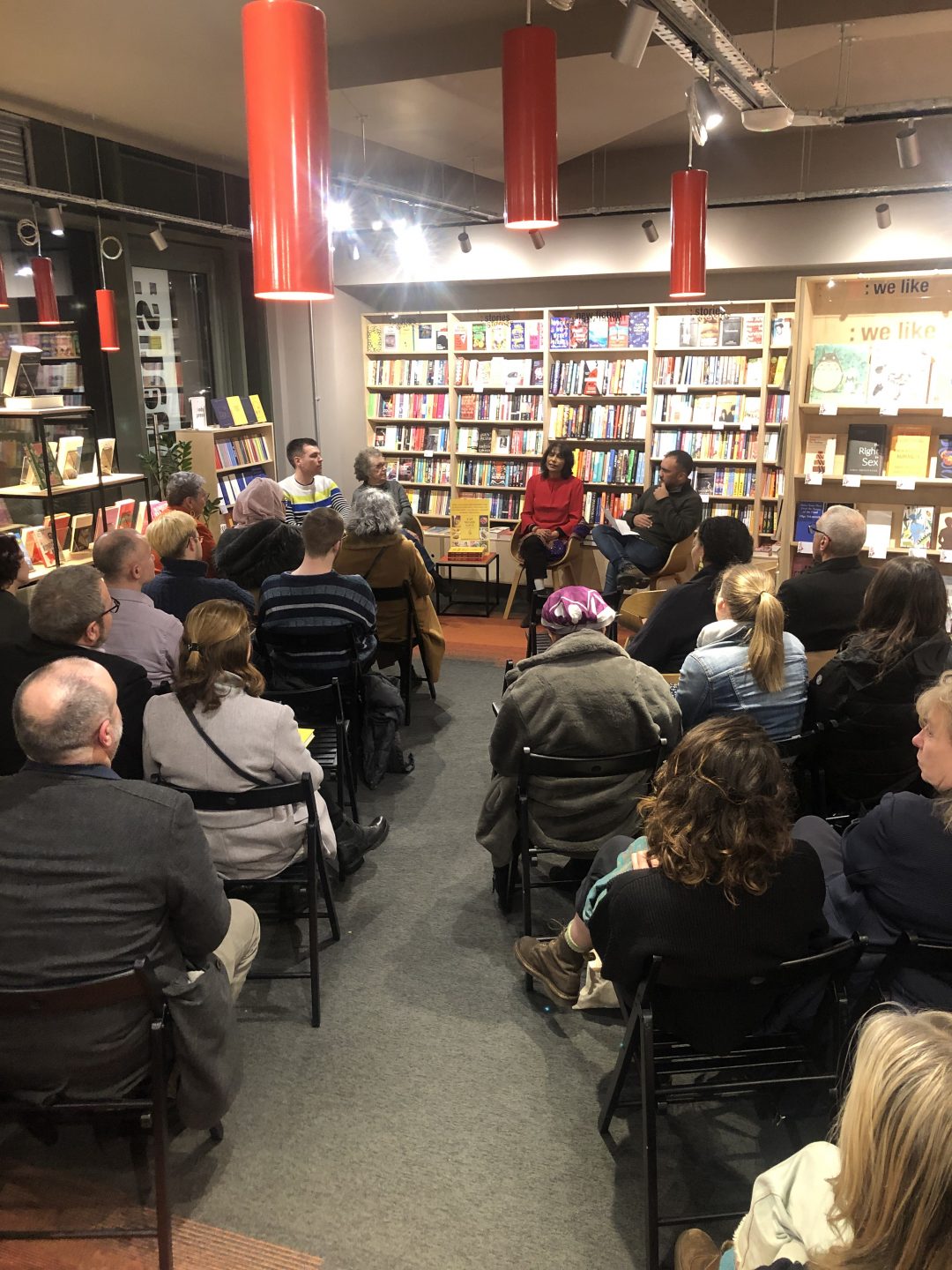 The organisation's work is focused on lower income areas of Bristol, from Avonmouth and Lawrence Weston to Filwood, Hartcliffe and Withywood. I ask if there has ever been any incidents of racism, but Kalpna maintains there has not been, that white working class people have sat shoulder-to-shoulder with a diverse range of communities, bonding over the food on the table.
"Food helps to debunk the stereotypes and prejudices some communities might have about others," Woolf tells me. For example, there is an upcoming event jointly run by Jewish and Palestinian communities to host a shared meal. "I think food has a particular resonance with displaced people because it acts as a cultural touchstone."
Like many, the organisation had to pivot during the pandemic, delivering emergency food provision for thousands of refugee and asylum seekers, as well as providing culturally appropriate food and responding to the needs of the community. "One thing we realised was that there were many families who didn't own a can opener, so all the canned food they were receiving was a real problem!"
Samina Iqbal, community coordinator for 91 Ways, played a pivotal role in helping food banks to source culturally appropriate food. The organisation also cooked food for people to take away, teaching them how to cook the recipes in the process.
With the end of lockdown restrictions in sight, Woolf is keen to resume the work of 91 Ways and put events on again: "The communities we work with were hit hardest health-wise and economically. We need to make sure we become resilient and strong again."
"It has been a bruisingly isolating time, so we can't wait to get back into the community again," Woolf adds.
That's the immediate priority, but the long-term vision is much more ambitious, says Woolf. "We want 91 ways to be a model for how to build global, harmonious cities across the UK – a model for the whole world even."