Bristol's rents have been rising for years, but the situation appears to have got worse during the pandemic. In the year to September 2021, they increased here more than any other major UK city, by 8.4%.
So to the city's tenants – so used to extortionate and rising rents – it might seem unthinkable that landlords could be forced to cap or negotiate down what they're able to charge.
But rent control policies are the norm in major cities in Europe and, even in other parts of the UK, governments have agreed to bring in stronger regulation. So what's stopping Bristol from doing the same?
The idea of rent controls is one of the things up for discussion at the upcoming Renters' Summit organised by the council on 2 March. Campaigners are demanding the city's political leaders lobby the government for local power to regulate the rental market. But while they have committed to doing this, turning lobbying into action is not so simple.
Rent control was a key pledge for Jeremy Corbyn's Labour Party during the 2019 General Election campaign. But with his defeat, the drive for this kind of regulation has been left to regional mayors.
London's Sadiq Khan is probably the most vocal city mayor when it comes to demands for rent control, but his years-long call for regulation in the capital has so far been rejected by the Conservative government.
Former Housing Secretary Robert Jenrick, responding to Khan's campaign, said that this kind of policy would have a "particularly negative impact on both the supply and quality of rental accommodation".
So how can Bristol's mayor Marvin Rees, who like his Labour colleague Khan campaigned on a promise to lobby the government for powers to introduce rent controls locally, expect a successful outcome?
Rees has been urged by campaigners and opposition Green party councillors to work with other core cities to bring a "unified" fight to Boris Johnson's Conservative government.
Defining rent controls
Tom Renhard, Bristol City Council's cabinet member for housing and communities, says the local authority is keen. "What we need to do is define what rent controls – we talk about it in terms of a living rent – would look like in Bristol," Renhard says. "We need to have that conversation as a city, and then get core cities to support us."
He says the rent control debate would be on the agenda at the council's Renters Summit that's being organised for early this year, and acknowledged there seems to be an appetite for stronger regulation of the rental market among tenants in the city.
Rent control was "the most common suggestion" made by Bristol residents involved in charity Shelter's local fair renting campaign, a spokesperson for the charity says. "Landlords should be able to generate income, but not to the detriment of their tenants."
Looking at the bigger picture, polls show overwhelming public support for rent controls across the UK. A 2020 YouGov survey found 74% of people believed there should be caps on what landlords can charge tenants.
There has already been movement on the issue in Scotland, where national rent control powers are up for consultation this year. And in Wales the two main political parties have formed an alliance to collaborate on key policies, including rent controls.
But the exact details of these prospective policies remain to be seen, and officials will no doubt be looking for evidence overseas on how best to introduce stricter regulations in the rental market.
Rent controls are common in major cities across Europe and North America. They range from simple caps to more complex policies that allow for negotiation and moderation of increases.
In Denmark, one of the ways initial rents are set is based on landlords' running costs, plus a fixed owner's yield and fixed amount for exterior maintenance. In Sweden and the Netherlands there is a points-based system, where initial rents are set according to a 'utility' formula.
In Paris, the French capital, rents can be capped at no more than 20% of average rent for similar dwellings. And in Germany landlords are allowed to increase rents by no more than 10% above local averages.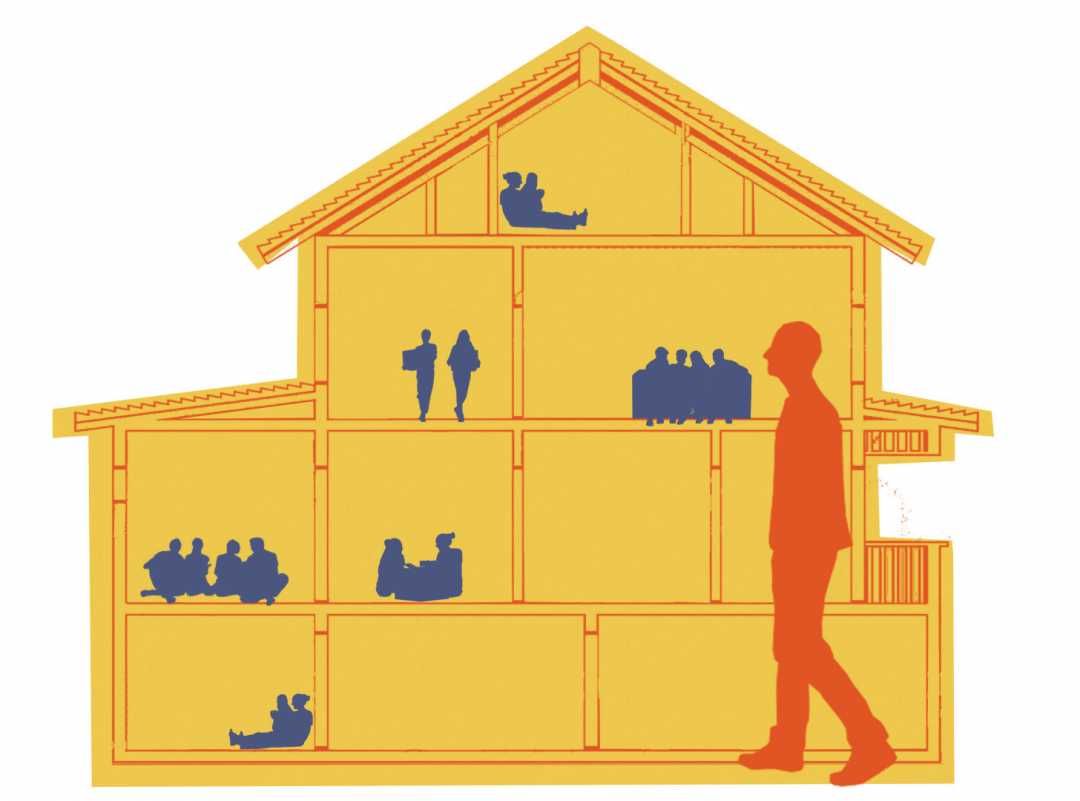 Landlord opposition
"There are lots of different ways you can design rent control," says Alex Marsh, professor of public policy at the University of Bristol. "And there are arguments on both sides for whether they work."
While these kinds of policies have their fans, many economists, and of course landlords themselves, believe rent control spells disaster.
Opponents argue that regulation would lead to even greater housing shortages and could impact living standards. They fear landlords may withdraw from the market if they were stripped of their ability to increase rents, and that maintenance would be harder with tighter budgets.
"Government intervention through the use of price setting mechanisms risks impeding businesses' ability to deliver goods and services," a spokesperson for the National Landlords Association tells the Cable. "Introducing rent controls to the private-rented sector would have a hugely negative impact on the availability of good quality housing."
Asked what he thought of the idea that capping rents would stop landlords from being able to properly maintain their properties, Renhard says: "I don't buy it… We know there are some good landlords out there, but there are a lot of terrible ones."
He adds: "Some [landlords] aren't doing the repairs even now, when rents are going up. If you can't afford to upkeep a home, then why are you renting it out? People deserve to live in a home that's fit for human habitation."
Marsh says that how landlords respond to rent control measures would ultimately depend on the policy itself, but he suggested that arguments against the idea can sometimes be based on outdated principles that don't engage with contemporary housing regulation.
How could it actually work?
Modern examples of rent control, Marsh says, are not like the "freezes" seen in the UK during the Second World War. They are strategies designed to limit the amount that landlords can boost rents by, he says, and they do so with some flexibility, often allowing increases in line with inflation.
It's important to note, he adds, that rent controls alone are not widely seen as a solution to the housing crisis. Even staunch advocates, he says, agree they should be used as part of a wider approach, along with measures such as providing more social housing.
Marsh says a good example of the case for rent controls in the UK is a study from the New Economics Forum, which assesses different types of policies against affordability, security of tenure, feasibility, risk and equity.
The 2019 report – designed for London following Khan's calls for regulation in the capital – sets out what its authors believe are the "building blocks" that should form the basis for rent control policy.
One step is creating a database in which all landlords, their properties and associated rents are recorded. Another is setting up an independent private rental sector body to design the rent control system and set desired rent levels and the private rent index.
This kind of policy work doesn't yet exist for Bristol, and Renhard says the authority is looking to work with stakeholders, campaigners and renters themselves to build a viable local framework for rent control before proposals are taken to central government.
Asked about the next steps in the authority's push for rent controls, Renhard says that he hoped proposals would emerge from the Renters Summit. "We are bringing together renters and stakeholders to discuss what a Living Rent for Bristol looks like, so we can outline our plans in detail to the Secretary of State [Michael Gove]."
The authority is facing sustained pressure from opposition councillors and campaign groups to get the city's push for rent controls moving.
"The Tories have never been the party of the tenants," says Tom Hathway, Green councillor for Clifton Down. "But we need to get this off the ground in Bristol. We need to move the conversation forward."
He adds: "I don't see what the alternative [to rent controls] is. We've been trying to build our way out of the crisis for years, and we're still in a situation where rents are getting further out of people's reach. There needs to be some action."
Read more from our series on Bristol's renting crisis, from investigations to data and solutions.