Kill the Bill protester cleared of riot, found guilty of arson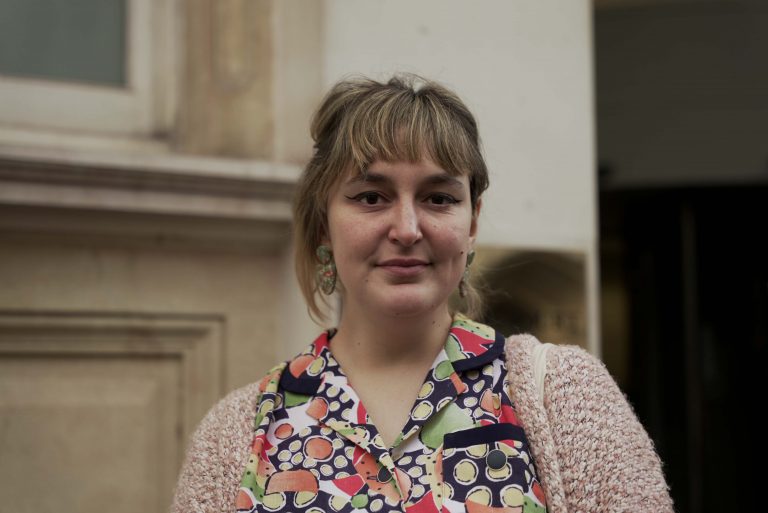 Jasmine York has become the first protester to be cleared by a jury of the charge of riot for involvement in the Kill the Bill protest on 21 March 2021.
The 26-year-old was however found guilty of arson at Bristol Crown Court on Monday, after the jury heard she pushed a bin into a burning police vehicle. York will remain on unconditional bail until her sentencing on 14 March. She was cleared of the more serious charge of arson being reckless as to whether life is endangered.
The prosecution had called her a "leader and instigator" in the violence that took place outside Bridewell Police Station during Bristol's first Kill the Bill protest. The court heard how she had been hit multiple times by police with batons and bitten by a police dog after initially attending the protest to pay her respects to Sarah Everard, whose body had been found the week before.
Freya Colvin, Associate of Hodge Jones and Allen, the solicitors representing York, said: "We are delighted that Jasmine has been acquitted of the most serious charges against her. The past year has been an incredible strain on her. As the jury heard, she herself received several injuries after being hit by police batons and bitten by a dog. We are now focussed on preparing for her sentencing hearing in March."
This is the second of the trials of protesters in front of a jury. At least 18 more are scheduled to run until at least July this year. Ryan Roberts was found guilty in October last year of riot and attempted arson with intent to endanger life, and in December was sentenced to 14 years in prison. In addition, 13 protesters who pleaded guilty to riot have already been jailed for up to five years each.
Last year, thousands of demonstrators took to the streets for a peaceful protest against the Police and Crime Bill. The proposed law would curb people's right to protest, give police more stop-and-search powers and make trespass illegal.
The scenes turned violent after the first demonstration on 21 March, with clashes between some protesters and police outside Bridewell Police Station. Bottles, rocks and fireworks were thrown, police vehicles torched, and the windows of Bristol's main police station were smashed. Avon and Somerset Police sent in riot police, horses and dogs.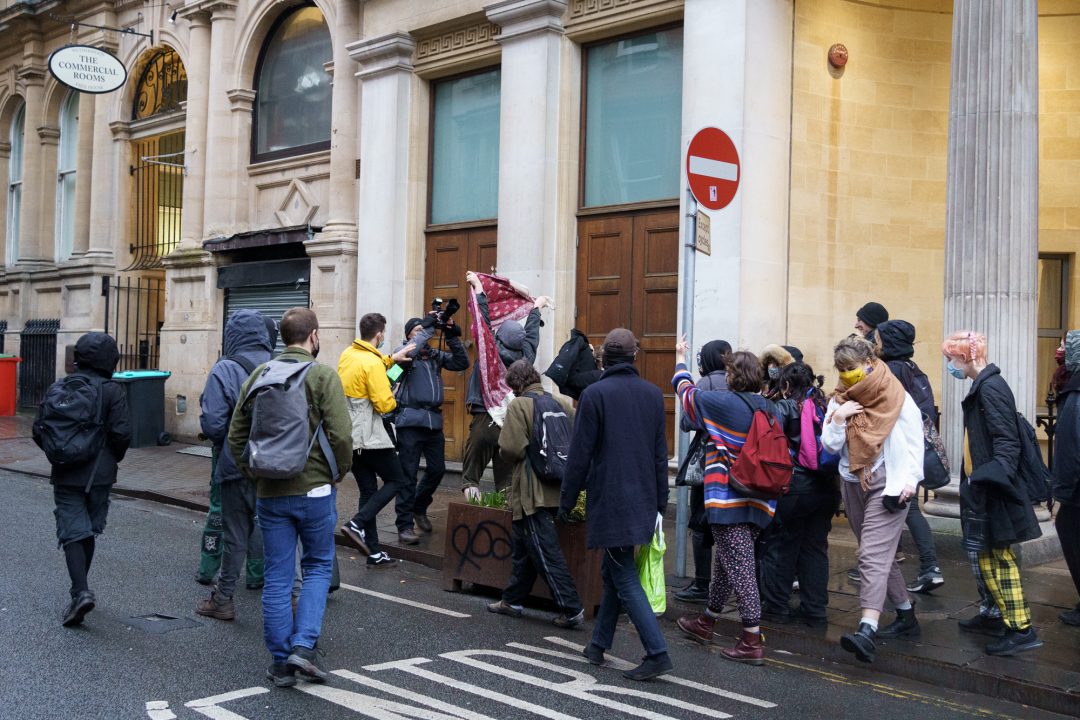 Sarah Regan, prosecuting, had told the court that York had had no intention of protesting peacefully because she had stayed when the protest turned violent, and because she had led chants from the front of the crowd, "egging on" protesters.
Defence lawyer, Russell Fraser, had argued that there was no evidence she was a leader, or that she'd been unlawfully violent, and that instead she'd repeatedly put herself between others and danger, adding that despite being hit by police multiple times, she'd never "raised a fist in anger" herself. He also pointed out that anti-police chanting, "however offensive and however much we may dislike it, is not evidence of a common purpose to do anything".
The charge of riot is the most serious of the public disorder charges and carries a maximum sentence of 10 years. The similar but less serious offences involving fewer people are violent disorder and affray, which have maximum sentences of five and three years respectively.
Before these trials the charge of riot was very rarely used – with only 52 people charged with riot in the UK since 2010 before this, according to government statistics. The last high profile use of riot charges in Bristol was 40 years ago after the St Pauls riots, and even then the 16 people who stood trial were acquitted.
The next trial in connection with the violence on 21 March is that of Mariella Gedge-Roberts, currently taking place. She is charged with riot, which she denies. On 24 January, two more protesters were arrested in connection with the events on 21 March 2021: for riot and theft and riot and criminal damage.
To date, 85 people have been arrested and at least 42 charged in connection with the clashes on 21 March as part of police Operation Harley, one of the largest police operations that Avon and Somerset Police have ever carried out. 13 people have been jailed so far, totalling 51 years and eight months in prison between them.