Revealed: Bristol Mind loses core mental health service it has run for 25 years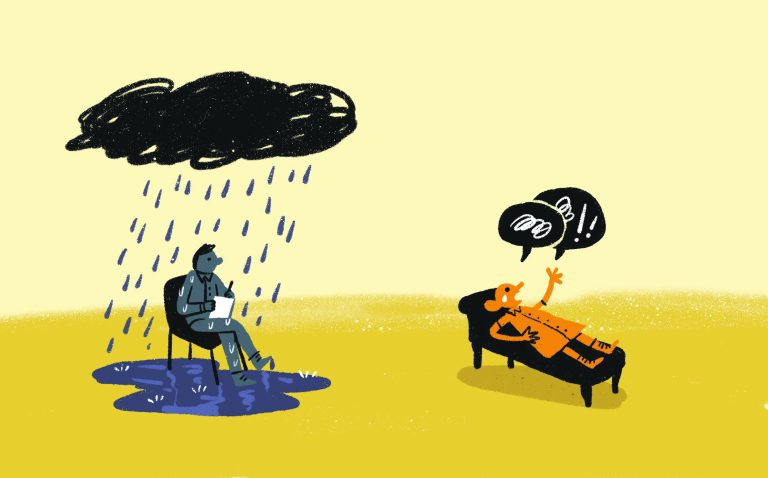 Bristol Mind has given up one of its core services, amid internal problems that led to a Charity Commission investigation, prolonged sick leave and services being unable to fully operate.
The local mental health charity decided in 2021 not to bid for advocacy services, retendered by Bristol City Council, which it had provided for nearly 25 years. In January, they transferred to new providers POhWER and SWAN Advocacy.
Advocacy helps people navigate systems and understand their rights. Mental health advocates operate in community settings, but also support people in care homes and hospitals, including those detained under the Mental Health Act.
During a time when both statutory and voluntary mental health services were under strain due to the pandemic, Bristol Mind was undergoing a damaging internal dispute, the Cable has learned.
In April 2021, a group of staff submitted a whistleblowing report to the Charity Commission alleging that trustees had unreasonably investigated staff, that there had been mistreatment of staff of colour, and that trustees had become inappropriately involved in operational matters.
The Charity Commission opened a regulatory compliance investigation. But a spokesperson said the commission was "satisfied with the assurances received in relation to several issues" and had closed the case. It has also said that it cannot get involved in individual employment law issues.
Whistleblowers' complaints stem from a meeting in October 2020 about staff involvement in recruiting for a new CEO, during which an offensive remark was made towards an employee of colour. Some who complained about this were later investigated and suspended themselves, causing prolonged periods of stress-related sickness, staff told the Cable.
As a result advocacy services didn't work properly "for a year", affecting service users during a particularly difficult time for mental health, one former employee said. "There were months where people in hospitals and care homes were not getting the service they were entitled to." Staff also allege the impact on services was disproportionate for service users of colour, for whom a specialist advocacy service stopped functioning fully.
Two external investigations into the original incident and resulting dispute took place. But Bristol Unison told the Cable the first was heavy handed, contributing to relationship breakdown.
The new CEO, Jo Min, was appointed in March 2021 but departed just six months later shortly after the decision not to bid for advocacy services. Other employees have also left Bristol Mind since the issues emerged, including people of colour.
'Trustees knew nothing about our work'
"Eventually, we became so concerned about mistakes that were being made, and money that was being spent, by a group of trustees that knew almost nothing about our work and very little about the organisation, that we decided to write to the Charity Commission – they accepted what they were told and did not even look at the most important problems," one ex-employee said.
On the transfer of advocacy services, they said staff were told it wasn't financially viable to continue running them, but there was a lack of transparency around this. "It was a shock when the board of trustees decided not to apply for the tender," they said.
Josh Connor, a Bristol Unison organiser, said: "A lot of this has come down to poor decision making and communication," adding that it was "understandable why trust had been lost" by some staff. Connor noted that even when legislation is followed and employees' conditions are protected properly, transfers of outsourced services create "turmoil" for staff and service users.
Greg Thomas, Bristol Mind's interim CEO, said the organisation had worked closely with the council and new providers to minimise disruption to service users and staff during the transfer of advocacy services, which remain free to access.
"Any change process can be unsettling," Thomas said. "However, we are confident the new providers, given their extensive experience of providing advocacy services in Bristol and further afield, will be able to provide a high-quality service."
However, staff told the Cable they were concerned about the loss of experience in delivering local advocacy services as new providers took over.
Thomas said he was aware of complaints from former staff members. "We also experienced some absences and staffing issues that affected the advocacy service," he said. "We secured additional support from within the Mind network to make sure staff and service users continued to have the appropriate level of support."
Bristol Mind had "proactively reached out to the Charity Commission to make them aware of complaints and issues and were informed that they were satisfied with our handling of these complaints", Thomas said. He said Bristol Mind takes complaints seriously and investigates them "robustly" in line with policies and procedures.
"We are committed to being an anti-racist organisation," he said. "We strive to foster an inclusive culture for staff and volunteers. We are proud that we proactively recruit staff, trustees and volunteers from diverse backgrounds." He said Bristol Mind had recently reviewed and strengthened its equality, diversity and inclusion processes, providing training for all staff, and had taken advice from Mind's national equality experts.
"We continue to be a supportive, inclusive, mentally healthy workplace for everyone, including staff of colour and disabled employees," he said.