Taking back control in a male-dominated industry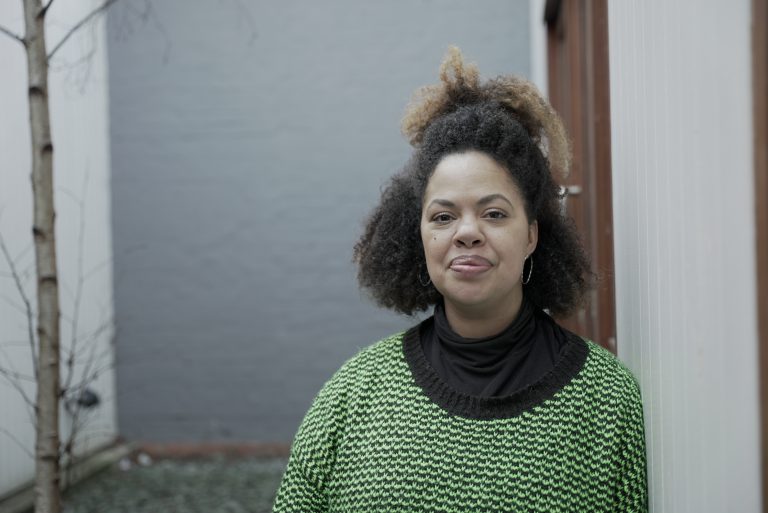 I'm reminiscing with Laura Lewis-Paul about the bygone days of international travel. In 2019, I spent some time in mainland Europe and America, and Laura in Tunisia and Pakistan. For Laura, however, these weren't just holidays: "When we worked with women in Pakistan, it was so so interesting – here we've got 5% women in the music tech industry, but in Pakistan, it's working out not just the shared barriers we face but also culturally, religiously…"
Though advancing the rights of women and non-binary people worldwide is undoubtedly a daunting task, Laura and her team at Bristol-based label Saffron Records, a non-profit dedicated to advancing gender equality in the music tech sector, are still managing to support their members internationally, and locally, despite the ongoing pandemic.
When we meet, Laura is busy preparing for 7 Days of Sound, a week-long online event that took place in January to give an international community of women and non-binary people better access to music education and the industry.
Founded in Bristol in 2015, Saffron not only releases records but also offers training in music production, sound engineering and DJing, and runs an artist development programme supported by the PRS Foundation. Laura explains that, while access for women and non-binary people is slowly improving through diversity and inclusion schemes, the industry is still hugely male-dominated and white.
"We offer our artists mentoring and support them with professional development; so that might be training in negotiating contracts or how to market yourself as an emerging artist, how to make contacts, etc."
Currently, less than 5% of the music tech industry is comprised of women, non-binary or trans people, and less than 1% of these are people of colour.
The mentorship and training that Saffron provides allows marginalised people to access prestigious spaces, which is likely to advance their careers. Those spaces can otherwise be so hostile as to form a barrier.
"You can't be your fullest creative self when you're in a space where you feel intimidated, or in a hostile environment. You also might not understand the tech language if you access a space but you haven't had the training," she explains.
"Similarly, once you've come up with your own ideas, you're unlikely to be able to produce your own music – it's likely to get passed over to a cisgender male to produce your work. And so again, you've got that lack of creative control."
The Saffron team hopes not only to help individuals become more confident in their own abilities and stand toe-to-toe with established artists, but as a result, to change the makeup of the industry.
Saffron events take class into account as well as race and gender: "Finance is such a big barrier for music tech; equipment wise, it can just be so expensive. So… there's so often that feeling of 'do I belong in this space?'" Lewis-Paul says.
To help overcome this, there is a donation option for those buying 7 Days of Sound tickets to chip in, and all of Saffron's courses have bursary and payment plan options: "What we really want to do is to make something that is just so inclusive, and there are so many different people involved, that you don't have to question whether you belong or not."
A gathering for the community
7 Days of Sound, which Laura says will be a 'gathering' for the community rather than a traditional festival or conference, took place on Zoom in late January. The week-long programme was led by women, and many of the sessions were supported by music tech behemoths such as Ableton, Moog and Pioneer.
There are technical sessions such as mixing and beat matching, creating a radio show, and composition, and broader skills such as listening, versatility and vulnerability as a musician.
Saffron's courses also aim to inspire marginalised people and people from disadvantaged backgrounds to further (FE) and higher education (HE). By partnering with local education institutions, and running courses in those spaces, those opportunities and environments become less daunting. Saffron has begun asking those institutions to track how many graduates of their courses go on to study FE/HE courses, so they can see their impact directly.
The next steps for Laura and her team at Saffron will be their upcoming season of courses, and to continue their work with the international membership. Before the pandemic they launched their membership scheme, supported by the British Council, which funded Saffron's work in Tunisia and Pakistan. This continues online, where members are able to share their experiences, skills, and tips with each other, whether they live in Bristol, NYC or Lahore.
Laura considers those international connections as much a part of their community as those they teach in Bristol.
"It will be great to be able to travel again but we're lucky that we can still make an impact online – currently, it's working out how we can support our international contacts to be a community within themselves. It's about how local community and global community can support one another."