A goodbye for now from Adam, a Cable co-founder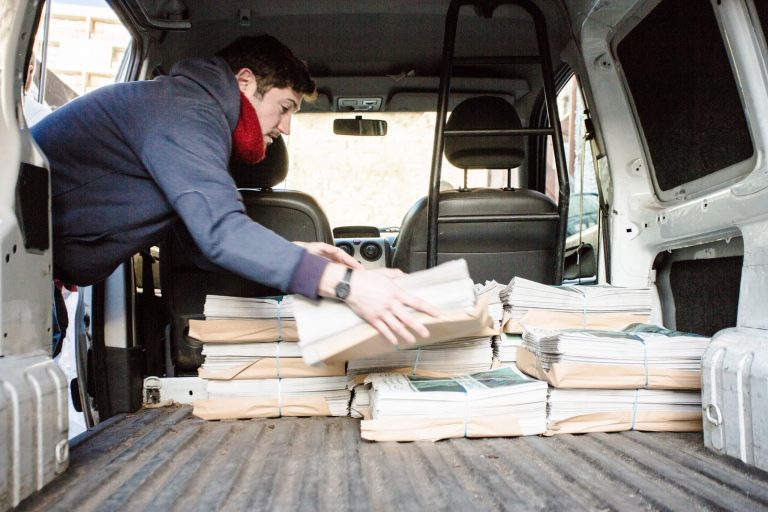 My favourite image of the Bristol Cable is an A4 sheet stuck up in a shop on Stapleton Road in 2014. It promoted a series of free workshops and events hosted all over the city, and was the first time the Cable was out in the wild. In between long hours working in hospitality, Alon Aviram and I had been hatching an idea from our front room in Easton, and now it was taking shape: an investigation into the exploitation of hospitality workers would become the Cable's first front page. And with it the worker cooperative and community membership model the Cable has pioneered.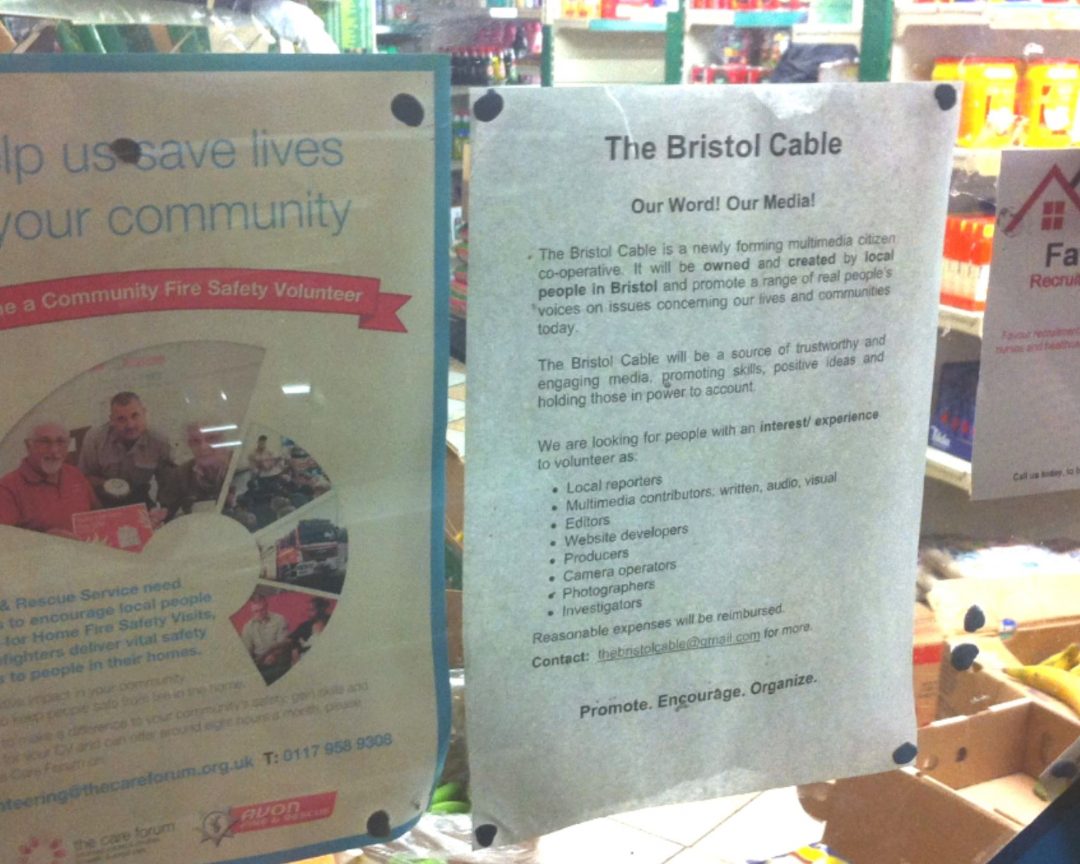 Two years later in 2016, I saw that the same poster was still up in the shop. We had encountered our share of haters and doubters of various stripes, but the Cable was still there too. Along with a small team of people volunteering their time, dozens of others in the city and beyond had given advice and goodwill – often in response to unsolicited emails, door knocks and phone calls. Massive thanks to you all. Its been humbling to have so much support, including from critical friends.
Since then, a lot has changed in Bristol and in the wider world. Some for the better. But in many ways so much of what drove us then has stayed fundamentally the same – anger at political choices following the financial crash and the cynicism of so much of the media.
But there is also hope. And a commitment to a new way of organising and producing media, the information and ideas that help us understand and shape the world.
Almost 2,800 members back that vision today, because quality media isn't a luxury. Its presence is crucial for taking on the big issues we face, within our communities, our city and more widely.
That's the standard we have set for ourselves. The Cable hasn't, and maybe never will reach that ideal. There have been mistakes and shortcomings – personally, editorially and organisationally. But that comes with the territory of having a go.
And having a go we are. In a sector marked by a perpetual crisis of financial viability and widespread public disdain, the Cable stands as a example of how things can be different.
We still have a long way to go. But the tangible and intangible impact is something I am massively proud of. Our journalism has prompted change to local policies on debt collection and scrutiny of developers, sparked criminal and human rights court cases, been cited in parliament and provided ammunition for successful campaigns such as fossil fuel divestment. We've also committed to platforming and amplifying voices and ideas that are too often ignored or discriminated against in the media.
Free to access, to everyone.
Thousands of members provide the financial base and an active community of support to make it happen. Only with them can the Cable embody its principles of 100% community ownership, totally free from advertiser influence and not beholden to corporate shareholders. Because if we don't pay to support journalism, someone else will buy it – and with it, influence and power.
We have worked to shift the media landscape in Bristol and model an alternative, and the word has spread beyond. We now drive and are driven by a thriving eco-system of new and better ways of doing journalism. It says as much about the need for change in the media industry as it does about the Cable, but the emails and phone calls come in weekly – from communities in other cities, journalists, researchers and policy makers all over the world. How can they do what we're doing? Can we help them set up a Cable in their town? What needs to change to support quality media?
Most people want to talk about the journalism side. Vital, of course. But the Cable's origins can actually be found in the principles of community organising, and a seriousness about running a proper operation from the beginning. If we are to build credible alternatives to the worst of the mainstream, this is as essential as journalism itself. That means investing in people and processes, necessary to outlast any individual.
So with that, I'm stepping down from a team that will continue doing great work. I'll be taking my place among thousands of other members in Bristol, as an equal co-owner of a new model for media. We need it!
Thank you,
Adam
Independent. Investigative. Indispensable.
The Cable is Bristol's independent, investigative newsroom. Owned and steered by 2,500 members, we produce award-winning journalism that digs deep into what's happening in Bristol. Investigative journalism strengthens democracy – it's a necessity, not a luxury.
As a members co-op, democracy is built into everything we do. We're 100% owned by thousands of Bristol members.
If we can triple our membership, this funding from the people of Bristol would make the Cable completely sustainable.
Join the Cable today