NHS waiting times for trans people in Bristol skyrocket during Covid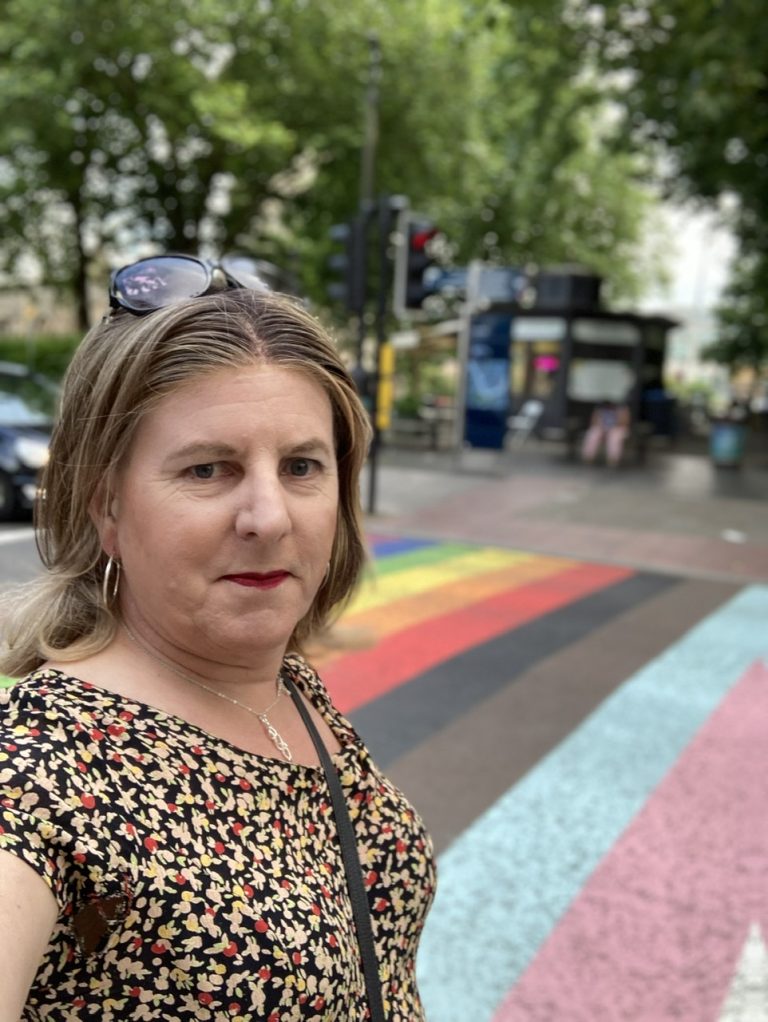 Trans woman Kaz Self, who lives in Bristol, has been on the waiting list for the Gender Identity Clinic (GIC) in London since March 2018, hoping for hormone treatment and surgery. Since then, she has received one letter from them. Other than that, they are not informing her on her progress on the list – all she has to go on is data she finds on the internet.
"On their website it says they are now seeing people who joined the list in November 2017. So, I am getting closer," she says. She expects to be seen in July this year – however, the pandemic has made it even more difficult to have any reasonable expectations of when she might finally get her initial appointment.
"I want to know the next steps", she says. "Everything is so unclear, especially since Covid."
Longer waiting times have become usual since the start of the pandemic, with thousands of patients awaiting 'elective surgery' – any surgery planned in advance rather than life-saving or emergency – cancelled or pushed down the queue. But accessing trans healthcare was already a long and painful process before the pandemic hit.
Before Covid, referrals to GICs had been increasing, without NHS provisions adapting to the higher demand.
And now NHS data obtained from a Freedom of Information request shows the number of people on the waiting list for a first referral appointment in Bristol increased from 392 in 2019 to 597 in 2021, with average waiting times increasing from 665 days to 1,001 days.
The Cable spoke to trans woman Eleanor (name changed) back in 2019 about her experience on the waiting list. She is still waiting for treatment. "I was on the verge of suicide until I got help from a charity", she says. "The NHS has not felt responsible for that, nor have they offered support since."
Eleanor found out she was transgender a few years ago. "It felt good to finally find out who I was. But when I didn't get help from the NHS, I felt rejected all over again. It got me depressed and made me suicidal," she says.
Pilot schemes offer patients shorter waiting times and better communication
In the south west, the only GIC is in Exeter – and Kaz says their service has been completely paused, which is why she was referred to the clinic in London. Data obtained from the NHS supports her claim: in 2019, the clinic was seeing six people, in 2020 'less than five' and in 2021 nobody was seen.
Meanwhile, Manchester, London and Merseyside have started pilot schemes in 2020, offering local services to trans people – including mental health support and hormone treatment – with less waiting time and more support. The schemes each take on about 500 patients. Kaz is campaigning for the south west to introduce a similar pilot scheme by speaking to Bristol City Council and raising awareness of the issue.
"People I know have had such great experiences with the local pilot schemes: the waiting times are shorter and communication with patients is better. Bristol should learn from this," she says.
Kaz imagines that the Unity Sexual Health centre in Bristol, run by the NHS, could offer such a pilot scheme – if they were willing to adapt to the demand and if NHS England decided to fund it.
The NHS Devon Partnership Trust, which oversees the GIC in Exeter, said it had "several initiatives and processes in place to support patients waiting for their initial appointment". This apparently includes 'waiting list validation'. The service doesn't explain much further what this means, apart from "offering overtime to the current team to do specific work on the waiting list".
Meanwhile, both Eleanor and Kaz have decided to switch to private healthcare while they are waiting for the NHS. Kaz has been on hormones since September 2018. But that won't speed up her process with the NHS: She will still have to get two psychiatric referrals before receiving hormones through the NHS, let alone be approved for surgery, even though she has now been on hormones for close to four years.
Of course, not everyone can afford to go private while on the waiting list. Younger trans people on low incomes, unemployed trans people or trans people who have no support from their families have nowhere to go. Kaz says the trans community tries to help each other out in these situations by fundraising for treatments – but that kind of support can only go so far.
Kaz hopes that the NHS will eventually invest more in trans healthcare, especially on a local level. "Bristol should learn from both private healthcare and the local pilot schemes and offer decent healthcare for trans people."
After receiving comments from readers we decided to take out a quote from the original article in order to better meet the Samaritan's guidelines.
Most suicides are preventable. If you are concerned about someone, or need help yourself, please contact the Samaritans for free, at any time of day or night, on 116 123. You don't need to be suicidal to call.