'The UK simply isn't doing enough' for Ukrainian refugees, say lawyers and campaigners
"I'm speechless at the government's hesitance to welcome refugees. Having any restrictions at all… It's shameful.
"There should be an open door policy. The government should be following what the EU is doing."
Ima Bamford was one of the thousands of protesters who gathered to show solidarity with Ukrainians on Wednesday, 2 March. The protest, the second in a week, met at College Green at 5.30pm to hear speeches and march through the city centre.
Since Russia's invasion of Ukraine, more than a million refugees have so far fled the country according to the BBC. The European Union, which estimates that up to four million may try to leave, has promised to welcome refugees "with open arms". Poland has taken in around 550,000 people while Hungary and Moldova have taken in 130,00 people and 98,000 people respectively, according to the latest UNHCR figures.
Meanwhile, despite claims from Boris Johnson that his government will accept '200,000 refugees or more', the UK's response has been markedly different to other EU countries, with refugees being required to apply for visas and pay the usual fees. The Home Office announced on Sunday they had relaxed visa rules for Ukrainian nationals settled in the UK to bring their immediate family members to the UK.
But Colin Yeo, Bristol-based immigration and asylum barrister, noted the number will likely be a lot lower than that, given the limitations of the visa restrictions, and the fact that refugees need a family link to get in: "There ultimately aren't that many Ukrainians already in the UK, so they won't have that many family members [to bring]".
"It's not enough and it's being done far too slowly, far too reluctantly and far too chaotically," Yeo told the Cable. "This is a time when there's a major refugee crisis, other European countries are opening their borders and the UK simply isn't doing enough."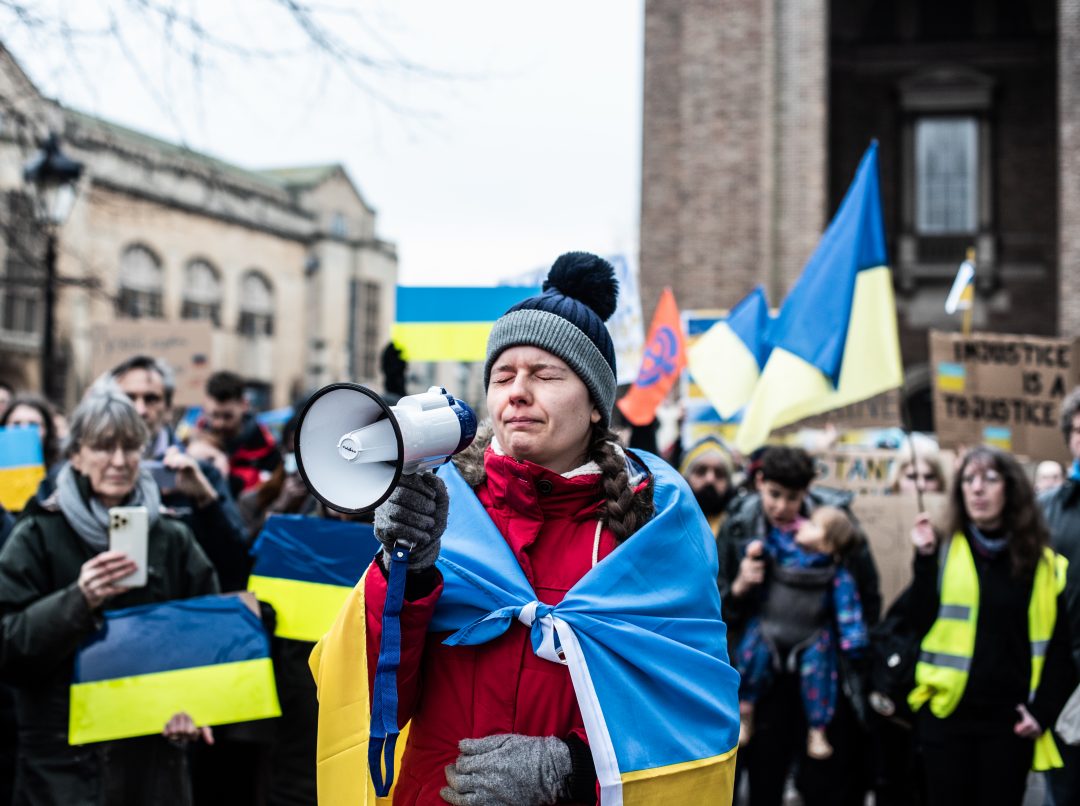 'UK has been dragging its feet'
Yeo told the Cable that the concessions the government has announced so far are "very, very limited".
"Other European countries have taken in over half a million refugees in a matter of three or four days and the UK has been dragging its feet to admit ultimately just a few thousand family members of people who are already here," he said.
"It's a really marked contrast in generosity where we're still requiring people to apply for visas and pay fees and all sorts of different things, whereas other countries have responded much more open-heartedly than we have."
Yeo pointed out that even these limited allowances are too often not translating into aid, as the new rules haven't filtered through to the Home Office advice pages or even to the advisers manning the Home Office helplines.
"People are calling the Home Office hotline and finding that advisers there don't know what they're talking about, and don't understand their own scheme."
'Absolutely disgraceful that we would be closing the doors on people who are needing to come to safety'
Imogen McCintosh, founder of refugee charity AidBox, told the Cable that they are preparing to welcome refugees to Bristol.
This comes as Priri Patel's Nationality and Borders Bill has been rejected for the fourth time in the House of Lords.
The Bill has been roundly criticised for clauses that would criminalise asylum seekers arriving by unauthorised routes, like on a small boat or a lorry. It also contains proposals to keep asylum seekers in "offshore hubs" while their claim is considered, and would include powers to strip a citizen of their citizenship without warning.
Criminalising asylum seekers for arriving on unauthorised routes goes against the Refugee Convention, which states that countries need to focus on why asylum seekers come to the country, and not how they got there. MPs, including from the Conservative party, have written to Johnson to warn that the Bill would breach international law.
"I think it's absolutely horrific, inhumane and horrendous that the government is trying to criminalise people trying to come over to the UK," McCintosh told the Cable, pointing out that there were very few government-sanctioned ways for people to come.
"We see people coming over by boat, they absolutely have no choice because there isn't any other way for them to come over and if we were to criminalise that… I just think that it's absolutely disgraceful that we would be closing the doors on people who are needing to come to safety," she added.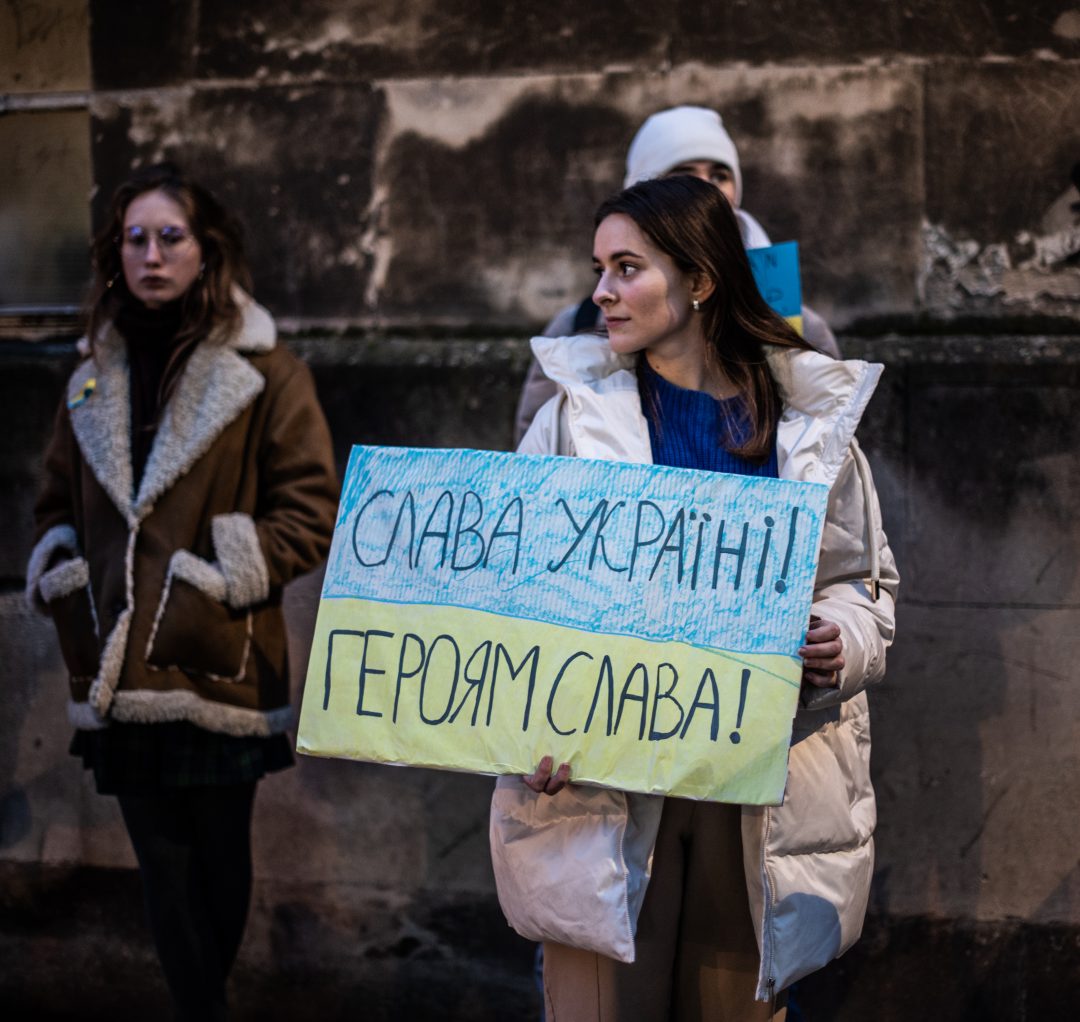 The fallout from the Ukraine crisis
Aidbox began its existence in refugee camps in France, and from this experience the organisation is warning people against rushing out and collecting aid in the UK to drive to the borders of Ukraine.
"We saw it in the camps in France," she said. "People on a bit of a whim wanting to do something [and] rushing out without experience or knowledge of what's needed and how to deal with it.
"The aid ends up building up and creating huge amounts of mess and waste and actually it's really, really undignified. And this is already happening on the borders of Ukraine."
She said it was better to donate funds directly to groups on the ground and other UK-based organisations including Refugee Support Ukraine and Hope and Aid Direct.
But will this new refugee crisis have an impact on the Bill? Yeo said that before there was no chance at all of change – that the Commons would simply put back the clauses the Lords had taken out and after "a brief ping-pong" between the Houses of Parliament, the Lords would give in and the Bill would pass.
"But I suppose there is a small chance that the Commons might think again about some of this stuff, because of the Ukrainian crisis," he said. "Because it shows why this is a bad law.
"And that's me being very optimistic. Realistically, very likely, those clauses get put back in again and it becomes law. But it feels like there might be a small chance that the amendments might stick."
Additional reporting by Sean Morrison