How could the mayoral referendum result impact Bristol's creative industries?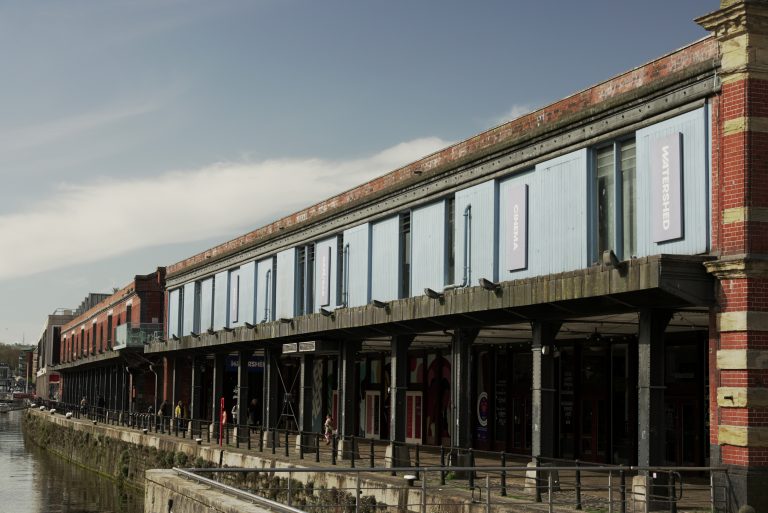 For the last few decades, Bristol has cultivated an image as a creative place. It is a culturally diverse city with a multitude of creative industries – film and TV, performing arts, software development, gaming – and organisations range from large commercial enterprises to smaller, grassroots groups.
It has exploited its reputation as one of the spiritual homes of street-art, using big names like Banksy to draw in tourists. Local government, businesses and the universities have also pursued closer working partnerships. Channel 4's recent decision to relocate one of its creative hubs to the city has brought into focus the role of the mayor in growing the city's creative industries.
But there is debate over the extent to which this benefits Bristol's communities. And it's a conversation being had ahead of the mayoral referendum on 5 May. Some argue that a return to a committee system of government – the alternative option on the table if Bristol decides to ditch the mayoral model – would provide more of a voice for councillors and residents who feel excluded from decision making.
Would this structural change challenge the unity of Bristol's creative vision, leading to a disjointed approach? Or would it guarantee that the concerns of all councillors and the communities they represent are included in determining the city's creative trajectory?
Bristol's reputation as a creative city
The Watershed, Arnolfini, Spike Island. These names have become synonymous with the story of Bristol Harbour's regeneration since its post 50s decline. The city was already home to BBC Broadcasting House since 1934. The Arnolfini moved into its current premises at Bush House in 1975, Spike Island was (and is) a place of artistic energy, and the M Shed was chosen as the site for the Bristol Industrial Museum in 1977. The Watershed followed all this in 1982, but it wasn't until after the millennium that Bristol's reputation as a creative city really took form.
I asked Stephen Hilton, founder and director of independent consultancy service City Global Futures and former employee at Bristol City Council, how Bristol's reputation as a creative city had changed over the years: "I think people would have pointed to Arnolfini…that's what we think of as being a creative city, over the last 20 odd years that's changed a huge amount."
It was in the early 2000s that creativity and the creative industries began to be deployed as an important strategic tool in the UK, after the publication in 1998 of the government's creative industries mapping document. Since then, a whole slew of other mapping documents have been published at local, national and international levels, highlighting the importance of the creative economy. Now, there is no end to the ways that creative and cultural assets have been mobilised to guide strategic development, attract investors and expand visitor economies. There are good and bad sides to this.
Arts-led regeneration of areas can begin with good intentions and end up marginalising local people, as working class areas become glitzy havens for wealthy young professionals – this sort of gentrification is underway in many parts of Bristol. Occasionally, a focus on creativity seems little more than a branding exercise, yet the projection of an image can sometimes become a self-fulfilling prophecy, as Hilton argues: "if you've got a leader going and telling everybody that you're a green, creative place, then others start to hear that message, start to repeat it, start to believe it, start to act on it."
This is one way of doing things. Jamie Eastman, a curator and creative producer working at the intersections between CreaTech, health and the built environment, believes that George Ferguson, Bristol's first mayor, played a role in stimulating parts of Bristol's creative and cultural scene, such as The Tobacco Factory in Southville: "He would look to stimulate growth by getting cultural things to anchor community and socioeconomic regeneration."
Whether this regeneration has brought about evenly distributed benefits deserves further discussion, but Eastman thinks that Ferguson was an example of someone who was not afraid to use their voice to "massage" things into being. This appears to chime with arguments that point to the mayor's visible leadership, oiling the cogs of government and speeding things up.
Political with a small p: community wealth and engagement in an evolving city
Penny Evans, director of Knowle West Media Centre's (KWMC) The Factory, reckons Bristol is all about "neighbourhoods and communities". For Penny, it is these spaces, these "villages", that epitomise the strengths of the city and encourage creativity, and it is on this philosophy of embedded practice that she says KWMC was founded.
"For us it's really important that there is community wealth building and that happens locally. It's about acting small and thinking big, and I think the city is very good at doing that."
KWMC began as a photography project run by Carolyn Hassan – now director – at Knowle West Health Association. Since then, it has grown into a formidable local asset, recently submitting plans to build the first We Can Make homes in Knowle West, architects collaborating with local families to design affordable homes "that will meet their needs and have a positive environmental and community impact."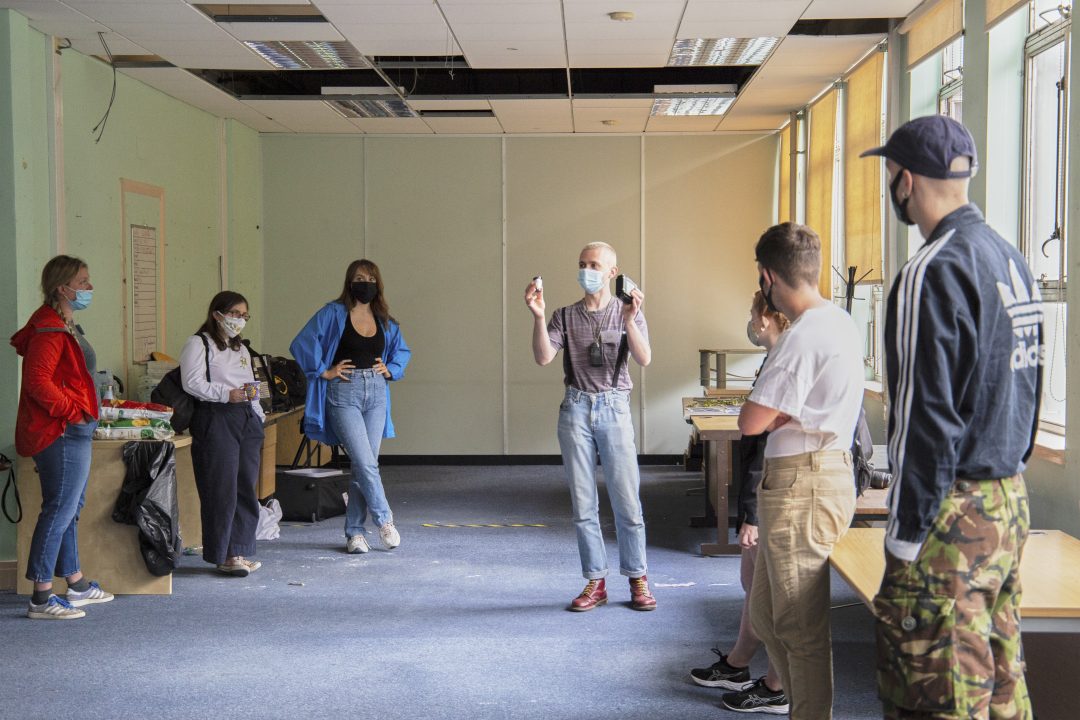 Another local organisation with a similar model of social engagement is Bricks, a charity working with creative, local and social enterprise communities in the West of England. Director Jack Gibbon argues that to achieve inclusive growth both local communities and creative communities need to be in the conversation to codesign the infrastructure and services they need. "Taking a ground up approach and asking people where their ambition is and what they need shouldn't be radical," he says.
Based at their flagship project, St Anne's House creative and community hub, Bricks is trying to extend the temporary lease it currently has on the building. Gibbon is cautiously optimistic about the prospects of this happening: "We deliver on so many council priorities and we work really closely with them, so we think that there's scope to get the building for the community long-term."
For Gibbon, like Evans, one of the best things about Bristol is stuff "bubbling up." From this perspective, the city's creative success is not necessarily determined by any political model, but by enabling this 'bubbling'. Evans states that it is about being "political with a small p", and this model of engagement can act as an alternative for residents who may see councillors as having little power to enact real change.
According to a 2014 University of Bristol study on the impact of the mayoralty, civic leaders especially see the current system as working better in terms of visibility, representation and the clarity, timeliness, and trustworthiness of decision making. The existence of the mayoralty might, some argue, well make local government more approachable for both large, national corporations like Channel 4, and smaller ones like Knowle West Media Centre and Bricks.
Overshooting claims: What's the mayor got to do with it?
But it's easy to overshoot the claim that it was a mayoral system that attracted Channel 4 to move to Bristol, or that it is the mayoral system which has overseen the creative flourishing of the city.
Channel 4 also chose Leeds, a city without a directly elected mayor, as the location for its main headquarters, and Stephen Hilton points out that "the journey for Bristol being recognised as a sort of creative place started with the leader and cabinet model…it wasn't the mayor that created it."
Evans points to the fact that Upfest, which claims to be Europe's largest street-art and graffiti festival, began "with a few people doing shutters on North Street." It is not necessarily the mayoral model that gives the city its creative drive – this often comes from local people being empowered or feeling inspired to create something. However, it is true that each mayor has their own commitments that they want to see through. This sometimes has an empowering effect, Evans says, and glues things together, encouraging the city to be and be seen as a unified whole.
But the danger is, according to Hilton, that "because (the mayoral model) increases visibility of one person, it also increases the pressure about that person needing to say, 'I've done something, I've delivered something.'" This can make things less consensual, Hilton says. The model might speed up decision-making, but it seems that the longer a mayoral term goes on, the more this decision-making is determined by original pledges, regardless of the desires of other councillors.
'You have to make sure everybody is there'
So, what impact does this have on the creative industries? Well, it depends who is in the role. Marvin Rees has been keen to champion a city that is inclusive, open and diverse, and so creative industry organisations, it could be said, have gravitated around that message.
This is an indication of the soft power of the mayor, something that cannot be underestimated when spending and power is so highly centralised in Westminster. In any case, the creative industries tend to cluster around visions and stories, and some would argue that these are more identifiable under a mayoral model.
But in any system of governance, stories and visions emerge and are supported at different scales. According to Gibbon, the St Anne's House project was "massively enabled because of our local councillor, Tim Rippington." How, then, does Bristol see itself? At what scales does it operate? The city's diversity, networks and distinct parts have enabled a variety of creative practices to 'bubble up', and the mayoral model may have allowed the city to represent itself with greater clarity.
Crucially, Evans says, "anybody in power has to actively listen." Until people feel like they've got a seat at the table – like they are being listened to – things may not shift that dramatically. In the context of Bristol's creative city status, this may require a longer term vision of embedding creative spaces into new developments.
Gibbon is particularly interested in following the Mayor of London Sadiq Khan's approach, which involved research to understand how workspace provision for the capital's artists has changed, and measures to address this, such as setting up a Creative Land Trust, which aims to secure 1,000 studio spaces over the next five years for London's artists and makers. This is something that could be achieved in both political models. "But," as Evans contends, "you have to make sure everybody is there."