'£650k for a referendum? The mind boggles': Southmead residents on the mayoral referendum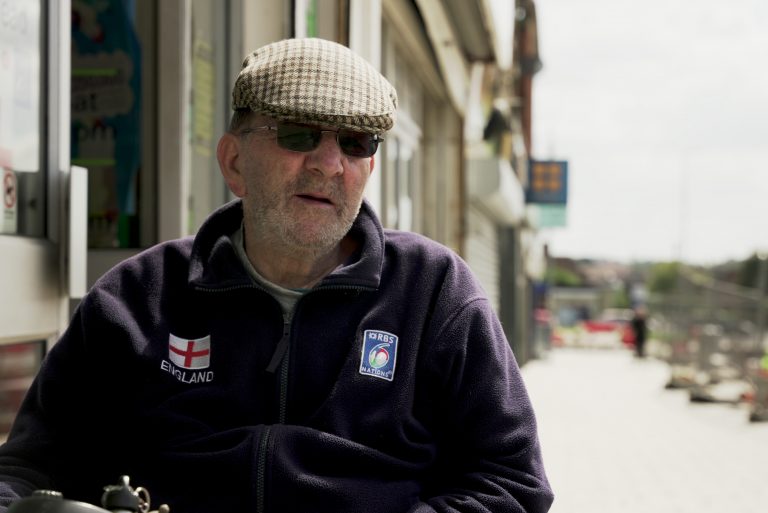 "To be honest I don't think we need a mayor." Alison Prince doesn't remember how she voted 10 years ago, but she's clear this time. She thinks mayor Marvin Rees' goals in the Southmead are "unrealistic" and is not a fan of plans to build up to 120 new homes in the area. She is concerned the place will be turned into a "concrete jungle".
In January, the council dropped plans to build on nearby Doncaster Road Park after resident feedback was strongly against it. But with the city facing a housing crisis that's been exacerbated by the pandemic and 16,000 on the council home waiting list, new homes are needed and the local authority has been looking at land it owns for building on.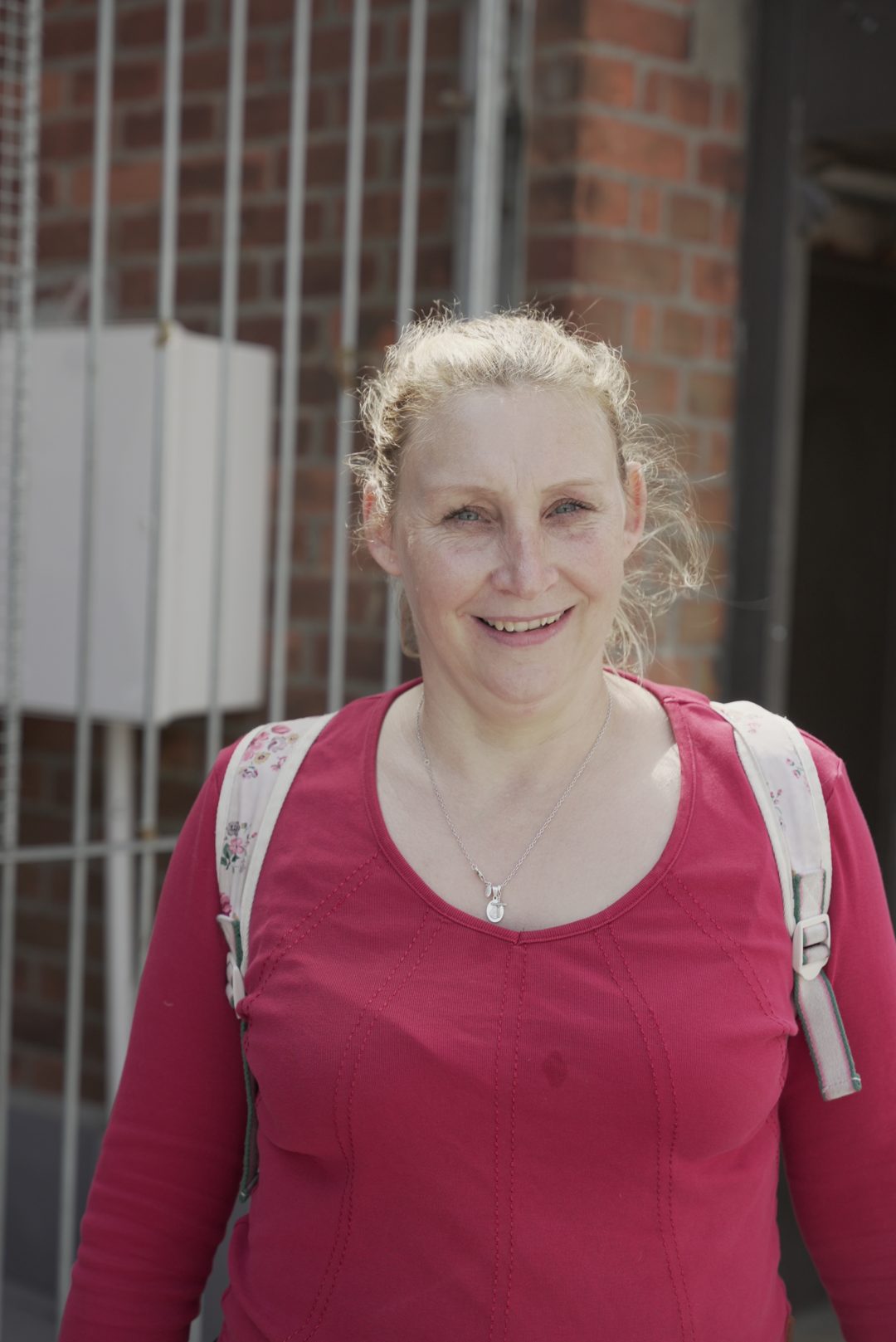 It's a sunny April afternoon in Arnside, Southmead, a week before the city's referendum on whether or not to keep the mayoral system. Several people we approach aren't even aware that it's happening.
It maybe isn't surprising that many don't know about the referendum: despite the fact it's set to cost the taxpayer about £650,000, there's been very little publicity around it from the council. There was no accompanying pamphlet with the polling cards that came through letterboxes explaining what the vote's all about.
Bristol went to the polls 10 years ago to vote on whether or not to introduce a mayor. It was one of 11 cities across the country to do so, and the only one that chose to introduce one. Now, just a decade later, we're having another referendum. This time it's to decide whether or not to keep the mayor or introduce a committee system.
But turnout the first time round was low, with just one in four voting, and the 'yes' vote was pretty tight: 41,000 voting yes to nearly 36,000 voting no. Southmead was one of the wards with the lowest turnout, with just 12% voting, way below the already low 24% average. In contrast, neighbouring wards of Westbury-on-Trym and Henleaze had the highest turnouts, with 31% and 34% respectively.
We talk to a couple sitting on a bench next to building works on Arnside Road, with two tiny dogs at their feet. They aren't aware a referendum is coming up but tell us about their housing issues: They say their family is living with asbestos in the attic and a hole in the roof. "If you go into my attic you can see full light coming in from all directions," the man, who doesn't want to be named, tells us.
The woman adds that the attic door bangs at night because of the wind. "I've got my little one up all night crying saying there's monsters in the attic." She says: "To be honest with you I gave up on ringing the council."
'We don't need a mayor'
"I don't agree with the plans for here, to keep building and building and building," Alison says, adding that Southmead needs its green spaces. She says it's been argued that the green spaces here are underused. "But they're not. If they were to come out at 3 o'clock when school finishes there's queues of children waiting to get on the [play equipment]."
We meet Richard Standen outside McColls, a post office as well as a convenience store. Since the local council services office closed in 2017, this is the only place in the area to pay rent to the council and bills.
Richard is in his mobility scooter, which he's parking outside the shop. He doesn't remember how he voted last time either, but like Alison he's going to vote against keeping a mayor. And it's not just Bristol's mayor he'd like to see gone, but the metro mayor too. He says they cost too much money. Marvin Rees earns nearly £80,000 a year and WECA mayor Dan Norris, voted in last year, was on £67,000 a year but regional council leaders recently voted to give him a £20,000 (30%) pay rise over four years. Richard says their combined salaries could be better spent elsewhere.
"I'd like to see it spent on police," he tells us. More than a decade of austerity under consecutive Conservative-led governments has seen massive cuts to the police, and neighbourhood policing has been scaled down drastically over the years.
"I mean, how often do you see a policeman walking around here? When I was growing up, you always saw two policemen walking round on the beat. If you done anything wrong they cuffed you round the back of the head, if you done anything serious you were marched down to your parents."
'How's it costing that much?'
Richard is even less impressed when he finds out how much the referendum is costing. "What, just for Bristol? You've got to be joking. How's it costing that much? The mind boggles."
His friend Kate Masters stops to chat. She agrees with Richard. "I don't think Bristol needs a mayor to be quite honest, I think it's money that could go somewhere else". She adds that she doesn't like some of his decisions. "I've always voted Labour all my life, always will do, but I've got no time for him at all."
When we ask her about what Southmead needs, she says speed bumps. Kate says that Doncaster Road is "an absolute deathtrap", with some drivers doing up to 70 miles an hour along the road. "It's awful," she says.
She adds that more should be done for the elderly. Kate lives on the "old estate" and says she sees elderly people "who don't look like they can afford to put clothes on their backs". Kate, herself heading towards 70, says that she's £700 a month worse off since she retired. Since energy prices increased they mostly keep the heating off: "We sit with a duvet – it's ridiculous."
"The thing is now, the rich get richer and the poor get poorer and I think it's sad that in this day and age people have got to struggle."
Richard points out that much of that is out of the mayor and the council's hands, which are tied by years of cuts and underfunding from central government. "The council could do a lot more but as well I suppose you've got to let them off a bit cos they're tight with the amount of money they get," he says.
They both agree the local councillors are good. Southmead is served by Brenda Massey, who's been a Southmead councillor for over a decade and Kye Dudd, previously councillor for Central, who won the by-election in February after Helen Godwin stepped down.
I call Anthea, a member of community group Team Southmead. She says they work more closely with the council than the mayor. They're trying to get the rent office reopened so people don't have to go into the centre to pay. She says she's not been very impressed by what she has seen of the mayor, that she doesn't see him doing "anything particularly for Southmead".
She thinks an expensive referendum for a yes or no answer "seems pretty futile".
But Southmead's representative in parliament, MP for Bristol North West Darren Jones says that having a mayor is the more democratic option and that Bristolians voted "overwhelmingly" for the mayor in last year's local elections, when Rees won with 56% of the votes.
"I'm voting to keep a city mayor in the referendum so that we have someone who can take decisions, be accountable for them and either get re-elected or booted out of office by voters across the whole of our city."
Of the alternative, he says: "This [committee] system would mean someone elected somewhere else in the city would make decisions – but why would they care what we think if we can't vote them out of office?"
It remains to be seen whether turnout will be higher this time round than at the last referendum, but the concerns surrounding considering minimal publicity, voter apathy and people feeling uninformed, there's a real danger that the decision of whether we stick with a city mayor or move to a committee system will be made by a very small proportion of Bristol.
A spokesperson for Bristol City council said: "The council's role in the referendum is to support and deliver a fair opportunity for the residents of Bristol to cast their votes on 5 May 2022.
"This includes promoting the various deadlines set for people to register to vote, to register how they wish to cast that vote and the arrangements for polling day.
"Our activity includes issuing press releases, posting content to social media and ensuring our website remains up to date. These messages will continue to be publicised throughout the referendum period.
"Campaign groups supporting both options are independent from the council and are responsible for their own publicity and the information they provide."
Additional reporting by Aphra Evans