How Bristol needs to tackle its renting crisis, according to the Greens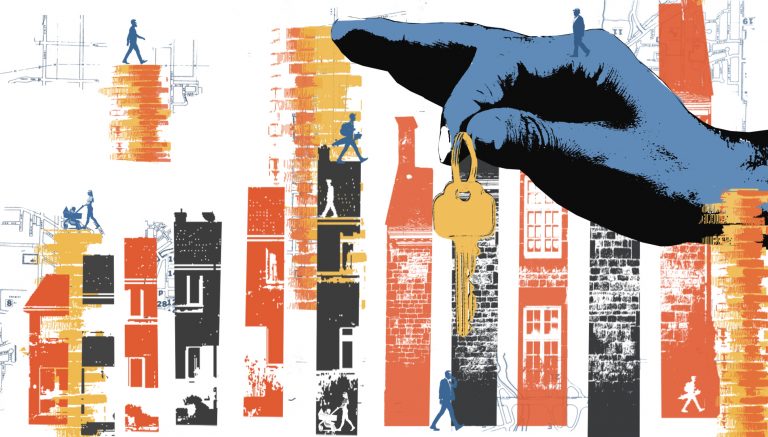 Bristol's housing crisis has been driven by a lack of supply of socially rented housing and a market that treats houses as investment opportunities rather than homes for people.
The UK in general has been trying to build its way out of the issue for years, but there are now 16,000 families on Bristol's housing waiting list, mortgages have grown further out of reach of those most in need and rent increases have outstripped wages.
Many of those on the social housing waiting list continue to be trapped in an increasingly unaffordable private rented sector due to a lack of truly affordable homes to rent.
There have been some positive recent developments. The approval of the council's housing budget has seen a four-fold increase in the number of council homes planned, with strong potential for more to come, and the council's wholly-owned housing company is also ramping up its delivery pipeline with a commitment to 50% of the homes built being truly affordable.
But, at the same time, there are pressures from outside, especially from central government, that place unreasonable demands on Bristol's capacity to deliver housing without damaging many of the attributes that make the city so attractive to live in – if you can afford to. Central government's policy of demanding a 35% uplift of housing delivery numbers on Bristol (and other cities) places undue pressure on the city's planning process that undermines local decision making.
These externally-imposed housing targets for Bristol far exceed what the city has ever been able to deliver – even in the housing boom before the financial crash.
These unrealistic housing numbers need to be challenged, especially if we want to protect land that we value for its ecological and/or environmental value, but also to protect land that we need to provide the jobs we need both now and in the future.
To do this there needs to be a realistic reappraisal of all the council-owned land in the city to fully assess what is Bristol's realistic capacity to deliver homes, whilst also identifying the land we need to protect to preserve our natural environment, our ecological inheritance, and to safeguard the businesses and jobs we need. And we need stronger measures in the forthcoming Local Plan to enable planning committees to better express the city's needs in relation to the ambitions of private development.
It's not just about new builds
But, although new build and proposed developments tend to grab the headlines, we should not forget that even 2,000 new homes per year is roughly equivalent to 1% of Bristol's existing housing stock.
Bristol's existing housing stock is increasingly dominated by the private rented sector which provides houses to live in for roughly a third of our residents and roughly 60,000 properties, often in circumstances that fail to offer the long-term stability that help turns a house into a home.
The cost of renting has exploded over the last decade. Data collected by the Office for National Statistics shows that average rent across all dwellings in Bristol has gone up from £731 in 2011 to £1196 in 2021 – well over 50%. For a two-bed private rented property in Bristol in March last year this was £1,114, compared to £729 in 2011.
Have standards gone up as the money has poured in? Have they heck. We're all familiar with the horror stories – run down properties and absentee landlords who don't need to give a reason for an eviction, that make renting in the city a roll of the dice.
The market is broken, and we can't rely on government to fix it. We're still waiting on a Renters Reform Bill first announced in 2019 and even if this comes to pass, aside from scrapping Section 21 (no-fault evictions) it's likely to be little more than window dressing. In Bristol, Greens are clear that we need well thought out rent controls to stabilise spiralling rents and drive up standards, but we need to look closer to home to get us moving in the right direction.
The first step must be to take stock of the shape of the private rented sector in the city. An estimated 60,000 properties, but with only 10,000 of them licensed, means we don't know who is letting out what – and in what condition. (Read about the licensing schemes already in place in Bristol and new ones that have just been introduced here)
A citywide landlord licensing scheme would set out clear property standards and simplify the system. It could fund a vastly improved Private Housing Team, with the power to enforce standards, and provide support to tenants and landlords. This database of landlords could be made public facing, and flag those who have been served enforcement notices – similar to one already existing in London.
Once we know who's in the game, we can monitor further interventions down the line and really develop our proposals for stabilising rents in the city. We could ask government for powers to cap the rate of increase to inflation +1% – the same way we manage council house rents. We could link this to a property rather than a tenancy, to close the loophole around kicking tenants out to raise rents. Why not add a clause that the rate of increase can go above 1% higher than inflation once every five years if you can demonstrate investment in the property such as improving insulation or amenities?
Clearly, the scope is wide. Wrestling those powers from Westminster is a tall order, but we could and should start working with what we've already got.
Councillor Tony Dyer is the Green shadow cabinet member for housing, and Tom Hathway is the Green councillor for Clifton Down.