Inside the Bristol clinic offering ketamine-assisted psychotherapy for mental health and addiction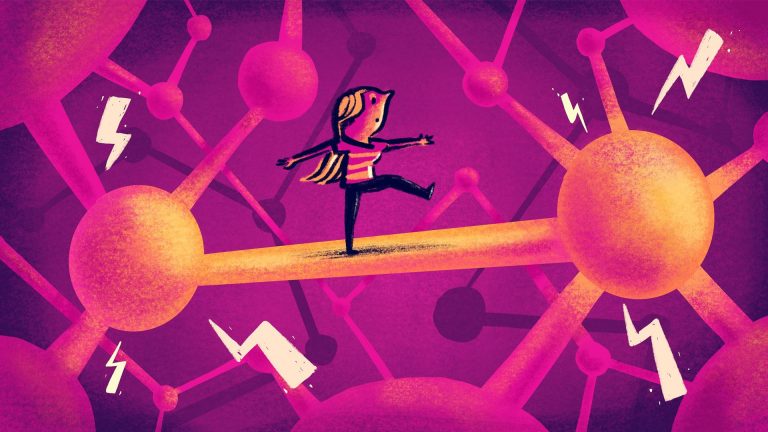 When a severely depressed 56-year-old Rhys Edwards entered a clinic in Bristol to receive ketamine-assisted psychotherapy, it was the last throw of the dice for legally alleviating his mental health issues. The number of remaining treatments were limited: the only one he hadn't tried was the controversial electroconvulsive therapy. 
But after four rounds of ketamine treatment, plus therapy, he has already gone from taking large doses of two separate antidepressants daily to just a low dose of one. "There was an immediate antidepressant effect from the first treatment," the Somerset resident says. "It may be clichéd, but it blew my mind."
Several weeks after the fourth round of treatment, the high-level former youth skier whose promising career fell apart amid serious self harming feels "better than I have for 40 years."
"Ketamine opens the therapeutic window"
The Awakn Life Sciences psychedelic medical clinic, which claims to be Europe's first since they have a department researching other hallucinogens, has been open in Bristol since September. It has so far treated more than 30 patients and, according to chief medical officer Dr Ben Sessa, there have been varying degrees of universally positive improvements.
"Ketamine opens the therapeutic window," he tells the Cable. "If you then deliver psychotherapy during that crucial period of neuroplasticity it can result in lasting, positive psychological and behavioural change. The therapy tackles rigid narratives and stuck ways of thinking and most chronic, lifelong mental disorders are very much about a rigidity in our mindset."
The evidence-base for the use of ketamine-assisted therapy for alcohol use disorder treatment, depression, anxiety, PTSD and eating disorders – the clinic's offering – is limited, but private establishments are opening rapidly across the UK and North America and some experts have backed its use. However, many ketamine clinics simply provide ketamine infusions without psychotherapy.
This Bristol clinic charges £6,000 for an eight-week plan including four rounds of treatment with the psychedelic medicine and additional psychotherapy. Sessa compares this to months-long in-house rehab to treat alcohol disorder, which is far more expensive and often unsuccessful.
"Psychedelic medicines make economic sense," he says. "Despite an admittedly expensive upfront cost, their safety and efficacy compared to traditional treatments could prove a viable alternative to the current ineffective approaches to chronic mental disorders.
"For depression, psychiatrists have developed a top-down biological model, mainly because it's so cheap, of prescribing Prozac and six sessions of CBT. It doesn't really work for most people."
Last year, Awakn published results from a 96-person phase 2 trial which suggested 86% of people after treatment continued abstaining from alcohol. Relapse rates were almost three times lower than for the placebo group. A recent British Medical Journal paper also recently concluded: "The findings indicate that ketamine is rapid, safe in the short term, and has persistent benefits for acute care in suicidal patients."
But although esketamine – an isomer of ketamine – was approved in 2019 after showing that in some patients it can have a swift and enduring antidepressant effect, there is still a lack of robust, large-scale trial data.
How ketamine compares to psilocybin and MDMA
Amid the psychedelic renaissance and a mental health crisis, it is increasingly becoming clear the current treatment available is inadequate. Some 3m in the UK do not respond to conventional drugs, so there has been growing focus on ketamine – illegal outside of healthcare – which can be prescribed off-label. It's easier for doctors to use ketamine than other illegal drugs and psychedelics, such as MDMA and psilocybin, found in magic mushrooms, which have medicinal effects. 
Awakn, which opened a flagship clinic in London in March, also has a clinic in Oslo, Norway, and the company has immediate plans to expand into Manchester and Dublin, and intends to use other psychedelics as soon as they are approved. Ketamine could act as a stopgap for clinicians who believe psilocybin and MDMA may be more effective.
"It doesn't seem that a single dose of ketamine produces as long lasting changes in depression as a single dose of psilocybin," chief research officer Prof David Nutt tells the Cable. "But, generally ketamine has not been used with psychotherapy, it's just been given as a jolt to the brain. What we are doing at Awakn, with psychotherapy, is giving it its best chance. Give us 18 months and we'll know how it compares to psilocybin-assisted psychotherapy."
While ketamine is a glutamate blocker that dramatically relaxes the nervous system, psilocybin stimulates specific receptors for serotonin – the happiness chemical. Ketamine may also have fewer neuroplasticity effects than the magic mushroom active ingredient, but the two drugs produce similar changes in cortical electrical activity.
Despite 40 years of medical use of ketamine, its evidence-base is not strong for its psychiatric use. A review of 83 studies published in BJPsych Open last year, co-authored by Nutt, concluded that ketamine has a rapid antidepressant and anti-suicidal effect but that evidence for efficacy in other conditions is lacking. A high number of the studies reviewed also had a large chance of risk bias.  
But fresh research is underway and a potentially groundbreaking new study by Awakn is investigating whether ketamine could help ease disorders around binge eating and online gambling, plus compulsive sexual behaviour.
Risk of a two-tier system
"Further research, including by independent groups, is required to establish effectiveness and cost-effectiveness before it could be approved for use in the NHS," says Harry Sumnall, a ​​professor in substance use at Liverpool John Moores University, and former member of the UK government's Advisory Council on the Misuse of Drugs.
"I think this is important to keep in mind, especially in light of some of the overly positive media reporting on psychedelic and ketamine therapies, and the financial links between some researchers and biotech companies and clinics."
Sumnall warns about the widening of existing health inequalities through this 'two-tier' system. "This is particularly important considering the strong association between poverty, deprivation and substance use problems," he adds. "We need to be careful that introduction of new therapies don't reinforce existing inequalities in access to treatment as a result of disparities in who can personally afford it."
At the clinic, patients receive preparation sessions and then guided drug sessions in clinical settings. They wear headphones and eyeshades as they listen to a playlist of music curated by the clinic. But Edwards asked them to play the dance anthem Insomnia by the group Faithless, while he also claims to have communicated with the spirits of his dead parents.
"I went through a dialogue with them that helped me to clear the air and forgive them, for what I thought was a childhood that had a lot of problems," he recalls. "I feel like I can live life unencumbered again. Plus I've dropped about two stone from drinking less and not being on so many antidepressants."