Moses McKenzie: The new talent from ends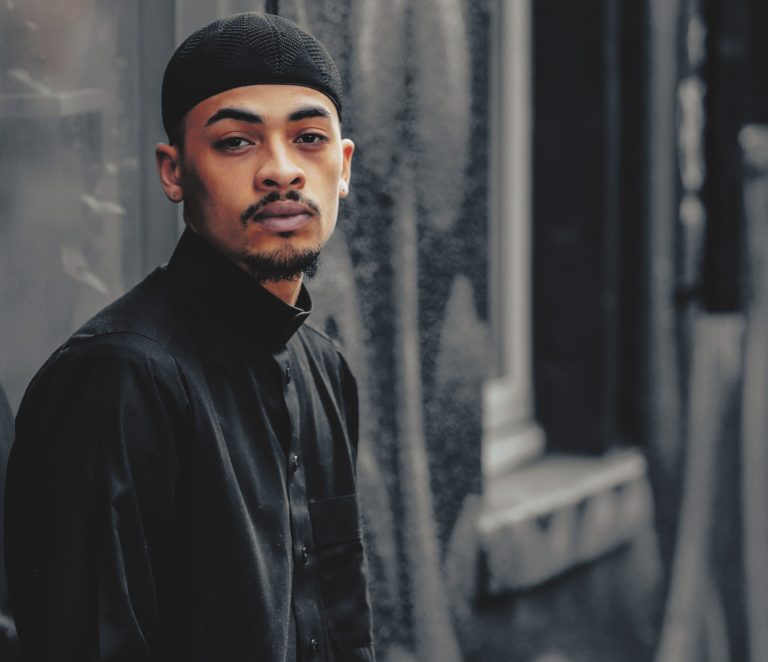 Moses McKenzie wears a black tracksuit and a reluctant expression, already wearied by the media circuit. The success of An Olive Grove in Ends, the 23-year-old's debut novel set in Easton that hits bookshelves in late April, has thrust him suddenly into the limelight. The local boy is touted as one of the "top 10 debut novelists of 2022," by The Observer, with a TV adaption of the novel already in the pipeline.
The novel follows a young black man, Sayon, as he grows up in Easton – or 'ends' – navigating life, love and loyalties. In his desire for a better life for himself and his loved ones, he dreams of owning a grand house at the top of a hill in affluent Clifton. But after an incident where a boy is murdered, Sayon's fortunes take a turn.
Fittingly, we meet on Stapleton Road in Easton – a setting so vividly described in the novel it could be a character in itself: "This road was called Stapleton, and those familiar with her charm might call her Stapes," the main character Sayon recalls.
'Ends' is also where McKenzie calls home. Until the age of seven, the McKenzie family lived in a predominantly white area of Cornwall, and was subject to extensive racism. The experience was formative for the young writer. Moving to Bristol was a new beginning for McKenzie: in the vibrant Caribbean community Easton boasts, he found sanctuary.
McKenzie's face lights up as he recounts his childhood here – out from dawn to dusk, playing in Chelsea Park or St. Paul's Adventure Playground. At his school St. Mary Redcliffe, he formed a tight-knit group of friends. But the school was very segregated, he tells me: "The black yute and the white yute didn't mix – but I liked that, it's a voluntary segregation – people go where they feel safe.
"My bredrin were mainly Jamaican, Somali, a couple Nigerian, one Kenyan bredrin – but back then everyone was just pretending to be Jamaican anyways!" he tells me.
This melting pot of cultures is ever present in An Olive Grove also. Sayon comes from a Caribbean family, with the enigmatic Nanny at its head, her house 'a one stop shop for supplies and yard food.' Here he eats mutton stew and fried plantain, outside he picks up canjeeros from the Somali takeaways. Speech is written in Jamaican dialect, while the language of Sayon and his friends is a mix of Patois and Arabic. Each chapter begins with verse: Jamaican proverbs, a quote from the Bible, a surah from the Quran.
These communities are not just the subject, but the intended audience for the novel as well. "I'm writing for myself first and foremost. For my friends, and anyone who thinks like us. It's not my role to be an educator – especially not white people," McKenzie explains.
Writing? 'You either got it or you don't'
Reluctantly, McKenzie went to UWE to study English Literature. When asked if his studies were the inspiration to write, he snorts derisively. But it was an impetus of sorts: "I was inspired by how uninspired I was! The books were dead; I could write better than that." In his year abroad in Barcelona, he put that to the test, and wrote his first manuscript. It wasN't good, McKenzie laughs, but it did make him decide to make writing his life's work – with authors like Gabriel Garcia Marquez, Maya Angelou and James Baldwin as inspiration.
Three manuscripts later, Moses produced a fourth which became An Olive Grove in Ends. It has received rave reviews and critical acclaim. Reading the novel, with its sophistication of topic and mastery of language, it's hard to believe that Moses is a completely self-taught writer – never taking a class or course in creative writing in his life. "I know it sounds bad, but I think you either got it or you don't," McKenzie explains.
His ideas for writing, he tells me, come from his opinions and beliefs. This book offers an in-depth exploration of morality. Within it are the competing moral codes of Christanity and Islam, their merits and hypocrises, and how to reconcile this with the harsh social reality of 'Ends'. The 'crooked solutions' the community adopts to survive are not recognised by the judicial system, nor are the characters' attempts at redemption. The author himself was raised Christian, and recently reverted to Islam.
It's a nuanced, complex subjectivity that is lost on some people McKenzie has encountered, he tells me: journalists who see a black man and ask whether the book is autobiographical, or simply describe it as being about 'knife crime'. "It's so reductive," he says, exasperated – his earlier reluctance towards media interviews suddenly clear.
The fame, the future
McKenzie has just finished the first draft of his next book, about the St Pauls riots in the 1980s, and is currently researching his third. He has high hopes for his career.
"I feel like I can be the best and that's my ambition – not the best like unequivocally the best, but in the conversation for the best writer – and that's what pushes me," he says.
As for fame, he says, "I pay as little attention to it as I can, to be honest. But, in the least arrogant way possible, I expect this of myself – it shows I'm on the right track. Alhamdulillah* always."
*Praise be to God
Independent. Investigative. Indispensable.
The Cable is Bristol's independent, investigative newsroom. Owned and steered by 2,500 members, we produce award-winning journalism that digs deep into what's happening in Bristol. Investigative journalism strengthens democracy – it's a necessity, not a luxury.
As a members co-op, democracy is built into everything we do. We're 100% owned by thousands of Bristol members.
If we can triple our membership, this funding from the people of Bristol would make the Cable completely sustainable.
Join the Cable today
Moses McKenzie's book An Olive Grove in Ends will be launched at Bookhaus, Wapping Wharf, on 27 April.