Mother of jailed Kill the Bill protester: 'We never thought she'd get this long'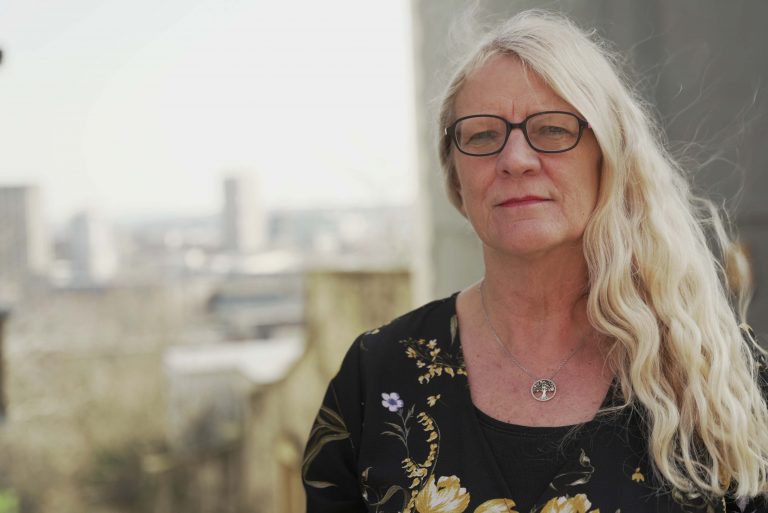 Heidi Gedge has spent the past year waiting to find out how her daughter's trial would play out.
Mariella Gedge-Rogers, 27, is one of the latest people to be sentenced for her actions after the first Kill the Bill protest in Bristol ended in violent clashes with police last March.
"I didn't really know what was going on because she didn't want to talk about it," Heidi said. "[Mariella] knew that she couldn't really be around me because I would be getting upset about it and she didn't want to see me upset." She told the Cable that Mariella was "distraught" she'd let her down and that she just wants her mum to feel proud of her.
"I said to her: 'I do feel proud of you, everything you have done. You've done some amazing things in your life and I admire you for going down and standing up for your rights" – although, she said, the night of 21 March 2021 had "got out of hand".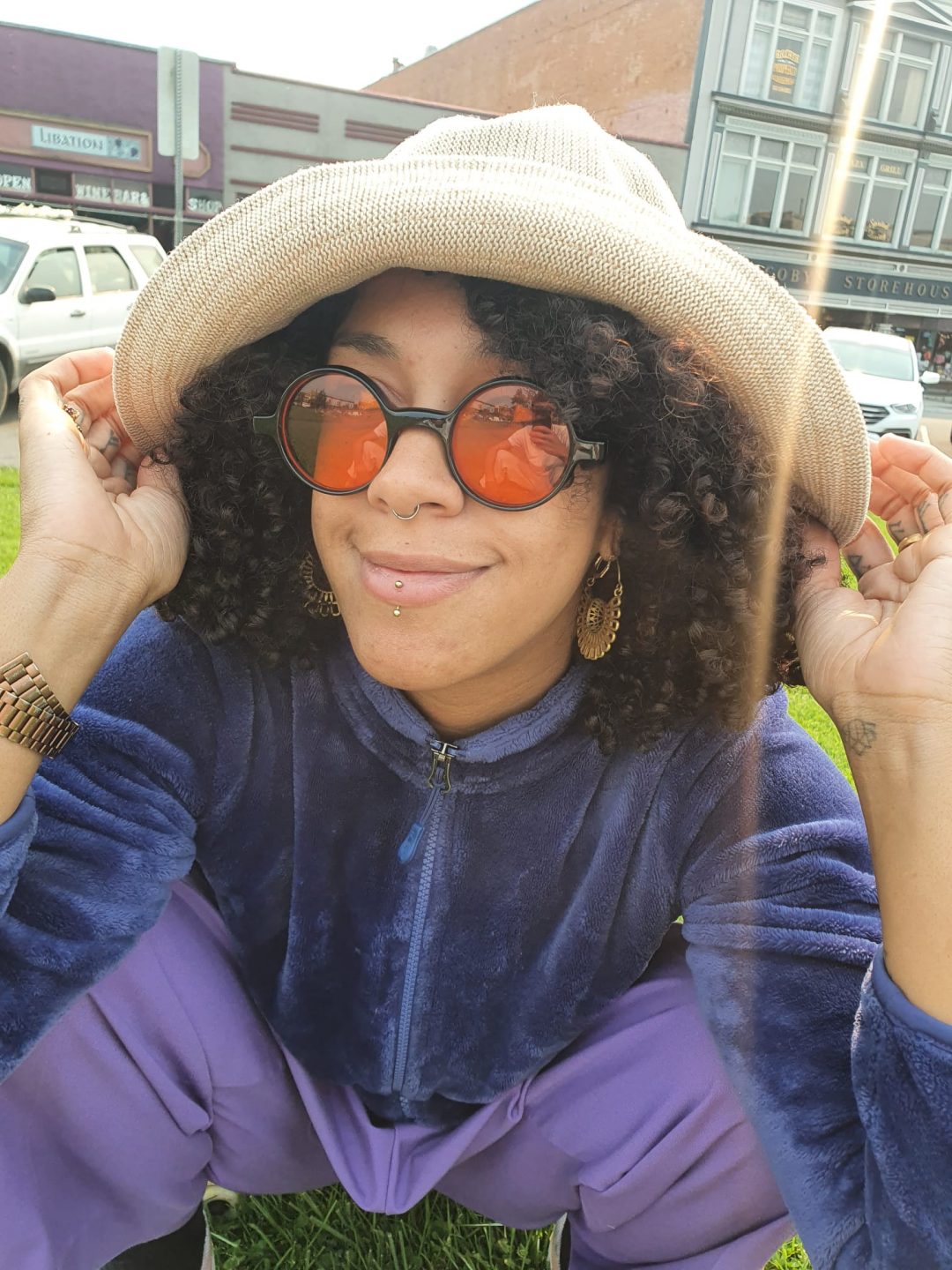 The jury saw footage of Mariella hitting an officer with her skateboard, throwing missiles at officers, hitting the windows of Bridewell Police Station then handing the skateboard to a man to use it too. They unanimously decided on a guilty verdict and Judge James Patrick, presiding, told her to expect a custodial sentence. She was sentenced on 10 March to five and a half years for riot. She's expected to serve half in prison and half on licence.
Heidi says she sobbed when the verdict was delivered in court. "Mariella's first reaction [after the verdict] was: 'I'm going to kill myself, I'm not going to do that, I can't, I'm not going to prison,'" Heidi remembered her daughter saying after the verdict. She said Mariella is considering appealing.
Heidi told the Cable that her daughter's charge and sentence are "totally disproportionate". She said that neither of them expected she'd go down for riot, and they never imagined she'd get this long. She said she was "just totally shocked and stunned" when she heard the verdict.
She said that Mariella didn't go to the protest that day to take part in a riot or with "any intention of doing anything violent or aggressive". She's come to the Bristol Cable to share her story, after claiming that the media coverage of her trial made it look like her daughter had been "hellbent on being a rioter".
16 jailed so far
The first protest against the controversial Police and Crime Bill, on 21 March 2021, ended in violence after police and protesters clashed in front of Bridewell Police Station in Bristol city centre. Protesters threw things, including fireworks at one point, smashed the windows of the police station and hit police. Police vehicles were damaged, two vehicles burnt out and others graffitied. Police pepper sprayed and hit protesters with batons and fists, 'bladed' them with shields and brought in horses and dogs.
More than 85 people have been arrested, 42 charged and 16 sentenced, as part of Operation Harley, Avon and Somerset's investigation into that night and one of the biggest operations they've ever run.
Mariella handed herself in when she saw she was wanted and her mother drove her to the police station. Heidi said she found out later that eight police had gone to an old address of theirs to try and find her.
Mariella was charged with criminal damage and riot. She pleaded guilty to criminal damage and violent disorder and then the CPS authorised the police to change the charge to riot, which she pleaded not guilty to.
Her defence lawyer, Kannan Siva, told the court that she'd gone to the protest with peaceful intentions but that her behaviour changed after she was forcibly restrained by police. He said that her complex mental health issues, including PTSD, and alcohol contributed to her actions.
Judge James Patrick, sentencing, called Mariella an "active participant" and described the "vile abuse" aimed at police during the evening and night.
Police 'fuelled the protest'
Heidi told the Cable that she doesn't condone her daughter's actions that day. But she said that seeing the violence directed by police towards protesters – and being aggressively restrained by the police herself – impacted Mariella's behaviour.
"She got down there and she saw a lot of violence towards the protesters from police, spraying people and hitting them with batons, and she was just kind of fairly incensed by all of that," she said. "She got really upset when she saw people get thrown to the ground by the police".
The court saw footage showing Mariella being pinned to the ground by three police officers, one with a knee in her back and one standing on her hand. "She was completely traumatised by the whole thing," said Heidi.
"She was on the ground, heard to be whimpering on the ground, she had her head there, she didn't know if she was going to get up."
Heidi said that it was the violence directed towards protesters from police on the night – and the sheer number of police there – that contributed to the scenes descending into violence. "I think that fuelled the whole protest more. Had there not been so many there, it may not have even gone on that long."
A police spokesperson told the Cable that Mariella had struck officers' shields twice before she was restrained and that on the second occasion the skateboard went over and Mariella was restrained when she went through police lines to retrieve it. They added that no formal complaint about the restraint had been received.
Police violence during the three protests in Bristol that took place during last year's lockdown ban is a point that's been raised by defence lawyers in two other criminal trials linked to the Kill the Bill protests.
Jasmine York, jailed in March for nine months for arson but cleared of riot, told Bristol Crown Court court during her trial that she had been angry that the police had responded in violence.
Juries in both Ryan Roberts and Jasmine York's trials heard accounts of how the atmosphere of the protest changed when they arrived at the police station and police changed into riot gear and started hitting and pepper spraying protesters.
Ryan Roberts was sentenced to 14 years for riot and arson in October 2021. Legal observer Kathryn Hobbs, giving evidence at Roberts's trial, told the jury how there had been "a really sharp escalation" in officers' behaviour. "I don't think it was the police response that any of us were expecting," she'd said.
An inquiry into the policing of the protests found that police used "excessive force" during the first protest and the ones that followed it, and that officers hadn't distinguished between violent and peaceful protesters when meting out punishments.
Avon and Somerset responded to the inquiry's findings: "We always welcome transparency and accountability but we strongly refute some of the findings of this report relating to the policing of protests in Bristol.
"We reject any suggestion we did not facilitate peaceful demonstrations on the day of the riot and for subsequent protests."
'They want to teach them a lesson'
Heidi said that the justice system needs updating, and pointed out that before this the riot charge hasn't been used in Bristol since the 80s.
"You [can] get less for manslaughter and rape," said Heidi. Manslaughter and rape sentences can both carry up to life sentences but rape is 4 to 19 years on average and manslaughter carries a sentence from community service to typically 2 to 10 years. "How on earth can they justify five and a half years [for Mariella]?"
Riot carries a maximum sentence of 10 years, whereas other public order charges, violent disorder and affray, have maximum sentences of five and three years respectively. For a riot charge, a prosecutor has to prove that a person acted with at least 12 others for a "common purpose". Before this, the last time the riot charge was used in Bristol was 40 years ago in the St Pauls riots, but they were all acquitted. It's a very rarely used charge.
This most serious of the public order charges was barely used before Operation Harley – the massive police operation to find and arrest everyone involved in the violence that started on 21 March 2021. Operation Harley has seen 16 people sentenced, with a combined prison time of 57 years and 11 months.
Abigail Bache, a barrister at Garden Court Chambers, last year told the Cable that she'd never dealt with a riot case in her 17 years of practice. She said that the prosecution could be using the more serious sentencing guidelines brought in in 2020 that allow for very lengthy sentences as a deterrent to becoming involved in a protest. "There appears to be some precedent for the prosecution seriously overcharging protesters," she told the Cable.
The Police and Crime Bill, if passed, will give police more powers to shut down protests and organisers could get up to 11 months in prison (up from three months) and damaging a memorial could get you 10 years in prison or a £10,000 fine, up from three months or £2,500.
"They want to teach the kids a lesson," added Heidi.
Heidi said that she herself went to the Kill the Bill protest on the following Friday: "[I went] because we don't want the police to have any more powers, because it's turning into a police state and it's just spiralling out of control."
"It's taking away people's civil liberty. People are entitled to go out and protest for things they believe in."
'Mariella was only there for two hours'
She said that the police witnesses in her daughter's trial seemed "almost scripted up", and that their evidence was not confined to incidents Mariella was involved in. They talked about the whole of the riot, which lasted until 2.30am the next day, and not just the two hours that Mariella was there, she said. "It was almost like a staged performance".
The night must have been "scary for the police," said Heidi. "[But] they are trained up to be in those sorts of situations. […] They were all there together and they had all their shields, and there were so many of them."
"It must have been quite frightening down there for everyone but the fact of the matter is she was only there for two hours, she actually left at 7.30. All the things that happened afterwards, until 2.30am, she was nothing to do with that."
Heidi said she's frustrated that Mariella only got eight months taken off her sentence for mitigating circumstances and previous good behaviour. Judge James Patrick told her that he believed her "culpability was lessened" because of her PTSD and recognised her remorse and that people who know her said she had behaved out of character. Mariella had 32 character statements read to her trial, with people describing her as a "helper" and a "diffuser of trouble".
"He could have taken a lot more off that," said Heidi.
Avon and Somerset Police said: "We remain in the middle of one of the largest investigations ever carried out by Avon and Somerset Police, after police vehicles were damaged and set alight, officers were assaulted and our neighbourhood police station was vandalised during a riot in Bristol city centre on Sunday 21 March, 2021.
"As legal proceedings are ongoing, we will not be commenting further to protect the integrity of the court hearings and ensure each and every defendant receives a fair trial."
A spokesperson for the Courts and Tribunals Judiciary said they are never able to comment on individual cases, adding: "Judges sentence according to the facts of the case, which may have aggravating or mitigating factors and the sentencing guidelines which are set by the independent Sentencing Council and the law which is set by parliament.
"There is also a route to appeal should a defendant wish to challenge their sentence or conviction."
"In a way for her it's a relief that it's all over – the waiting," said Heidi. "It must have been so difficult for her to know that was coming."
But she still struggles to sleep. "Every night I wake up for about two or three hours, playing out the whole thing," she told the Cable. "I bought some sleeping tablets to take. I need to get a good night's sleep because it's destroying me."
When life is difficult, Samaritans are here, day or night, 365 days a year. You can call them for free on 116 123, email jo@samaritans.org, or visit www.samaritans.org to find your nearest branch.