Unpopular opinion: We need to pay local councillors more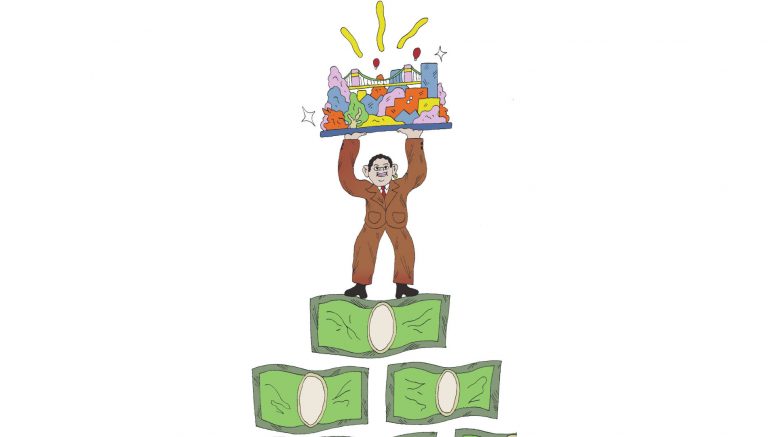 How much do you think a Bristol city councillor gets paid? For your average local representative, the answer might shock you: £14,500 a year.
Paying politicians more is a hard argument when opinions of politicians are so low, brought on by perpetual disappointments and self-serving scandals. But it matters. So, we'll reach back into history for some perspective.
Through to the 20th century: While the UK trumpeted itself as the birthplace of modern democracy, the House of Commons was anything but that. MPs were not paid and were expected to sustain themselves through private means. Inevitably, the only class able to do that were landowning and wealthy men, who overwhelmingly conducted politics in their own interests and world views. The majority suffered as a result.
The Chartists, one of the most important radical working class movements in British history, agitated for change. Payment for MPs – so that parliamentarians could be drawn from across society – was one of six demands in the 1838 People's Charter. It was furiously opposed by the establishment who feared that the election of 'the lesser classes' would disrupt their grip on wealth and power. It took until 1911, and the 11-year-old Labour party to get it over the line, helping to open the door to a generation of MPs that transformed Britain.
Though parliament is still disproportionately occupied by men, landlords and a narrow elite, we've come a long way. Paying people properly has been an important part of that. But local representatives seem to be a forgotten part of that picture.
Though the mayor of Bristol pulls in a large salary of £80,000 and many other councillors with extra responsibility get additional pay ranging up to £40,000 a year, backbenchers get the basic rate 'allowance'. Councillors are also not entitled to normal employee benefits of paid leave or a pension.
The expectation is that the job is 25 hours per week, and that councillors should work alongside it. But, from speaking to councillors, having part-time pay means juggling another job and it's a rare employer who will tolerate an awkward schedule, often involving council meetings and public events in the middle of the day, weekends and evenings.
And it's not just the inconvenience. The low pay is an active barrier to people with experience of the sharper end of our economy. A councillor told me they routinely have to use annual leave or take unpaid time off from their other work to attend council meetings. They struggle to make ends meet as a result.
As the cost of living crisis hits, it could seem misjudged to call for more pay for politicians. But when we recognise that our current struggles are mostly the result of political choices rather than accidents or inevitabilities, we understand, as the Chartists did, that better representation is key.
If we want to see more working class people, women and other groups hit hardest by our politics among our elected representatives, then we need to make it viable financially. More demographic diversity won't equal better politics on its own, but it's an important step towards it.
Whether it's scrutinising developers or pushing local policy change forward, the nature of the job can be demanding, as it should be. Whatever the result of the mayoral referendum, councillors will be called on to do more; to ensure better accountability from a powerful and well-funded mayor's office, or to work on committees.
Bristol City Council has plenty of highly, and even excessively, paid employees. From the £171,000 for the council's chief executive to the £218,000 for a clean air zone consultant, the rationale given by the mayor and others is that if you want the best people, you have to pay for it. The same should go for those we elect.
In Manchester, a councillor's basic allowance is £17,525 and, as ever, Wales and Scotland are out in front when it comes to progressive politics. As of this year, councillors there will be paid £16,800 and £19,500 respectively. Independent review panels that made the decision stated that it is not acceptable that elected roles shut out certain communities.
Even upping the basic allowance to £16,500 would make a big difference to an individual, allowing them to give more time to the role and increasing the potential for a wider crop of candidates. It does mean finding another £140,000 from public funds for all 70 councillors. Sounds like a lot when times are tough. But barriers to effective political representation cost us all more in the long run.