'Help me bring my daughter's body home': Dad of Anna Campbell speaks out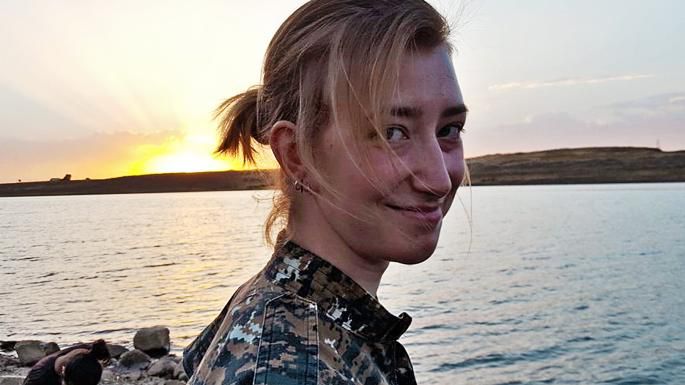 Anna Campbell was killed by a Turkish airstrike in north-western Syria where she was fighting the Islamic State with Kurdish forces in 2018. The 26-year-old, from Bristol, was given a temporary grave, and her father Dirk Campbell says the Turkish government has ignored his requests to allow her body to be repatriated. Now, more than four years on, he is taking his case to the European Court of Human Rights.
---
It's one thing having your daughter blown up and killed. It's quite another when the country responsible refuses to return her remains. I haven't had the opportunity for that last look at a casket containing my dearly beloved daughter.
There's been no funeral. No final goodbye. No closure. No chance to grieve in the normal way. And now the Red Cross, the Turkish government, the European Court and crowdfunding are all involved, about which more below.
Madeleine McCann, Suzy Lamplugh… we're all aware of how difficult it is to grieve your child when you don't have certainty about how she died, or if she died. But how do you grieve your daughter when you know she was murdered but the killer won't return her remains? And, worse, when effectively that killer is condoned by the British government?
My daughter, Anna, was killed in 2018. 'A private school girl from Sussex killed fighting ISIS', as the headlines put it in the widespread media coverage at the time. And the newspapers called me her 70s rock star father, when they weren't flagging up that I have performed on the scores of Hollywood blockbusters.
I retraced Anna's footsteps for a BBC documentary, to understand why she would have made the secret 2,500-mile journey to Syria that cost her her life. Little did I know then that I was just beginning my own journey.
Now it involves me fighting the Turkish government, and taking my case to the European Court of Human Rights. Fighting a government with which the British government has a free trade agreement. Fighting the Turkish government for their refusal to return to my daughter's remains. And crowdfunding to pay the legal fees.
Over four years after Anna's death in Northern Syria, I have still not been allowed to reclaim her remains by the Turkish authorities responsible for her death.
Anna was killed by an air strike in March 2018 as she was helping to evacuate the people of Afrin during the Turkish invasion. Hundreds of civilians were killed and thousands displaced.
Anna was serving as an international volunteer with the YPG, an armed force originally formed to protect the Kurdish population from the vicious Islamic State group which was overrunning the region. The YPG eventually succeeded in defeating IS with air support from the USA and the UK. Then came the invasion by the Turkish government, which believes that the YPG is a terrorist organisation.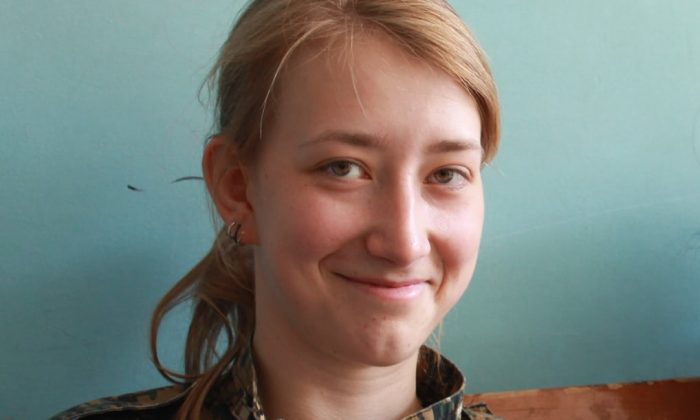 In September 2019, after having received no response from the Turkish authorities to any of my approaches, I decided to take legal action.
An initial crowd fund of £25,000 was raised in less than three weeks. This was the cost of preparing a legal case to present to the International Committee of the Red Cross (ICRC) and officially approaching first the Turkish regional authority in Afrin and then the Turkish central government, with legal counsel in Turkey.
Despite all of these efforts, which my legal team spent two years attempting to progress through the Turkish system, justice could not be found in Turkey. While disappointing, this was not altogether surprising given Turkey's actions to date.
Having gone through all the required preliminary steps I am now taking my case to the European Court of Human Rights (ECHR). My case is that the Turkish government has breached my human right under the Geneva Convention in failing to recover and return my daughter's body, or to allow me to do so.
If I win the case, Turkey will be bound by its membership of the Council of Europe to put a stop to the violation found by the Court and to ensure non-repetition of similar violations in future.
This means that Turkey will be required to admit its breach of human rights, which it has so far failed to do, and to allow me to reclaim my daughter's remains. And it will encourage the large number of people whose human rights it has violated to bring legal actions of their own.
Anna's father has set up a crowdfunder to support his legal battle