Inside the refugee facility in Poland where a Bristol charity is helping Ukrainians get to the UK
Anastasia, or Stacey as she likes to be known, is a 19-year-old law student from Ukraine. She left Mariupol with her mother and younger sister the day before the bombing of the city's theatre in March where hundreds of people are known to have died. She was hoping to start a new life in the UK.
In early April, she arrived alone in Przemysl in eastern Poland. A Tesco supermarket there has been converted into a humanitarian centre. Her mother and sister have stayed in central Ukraine and don't want to leave the country of their birth. Stacey thinks her father and grandmother are still in Mariupol but she doesn't know where.
There are hundreds of beds at the centre. Other temporary resources have been set up: a creche for mothers and toddlers, food kitchens, a little sitting area with mirrors and make-up, an area with phone chargers and laminated maps of Europe and Poland. Voices echo in the corridors: soldiers directing people, children playing and people discussing what lies ahead for them and their families.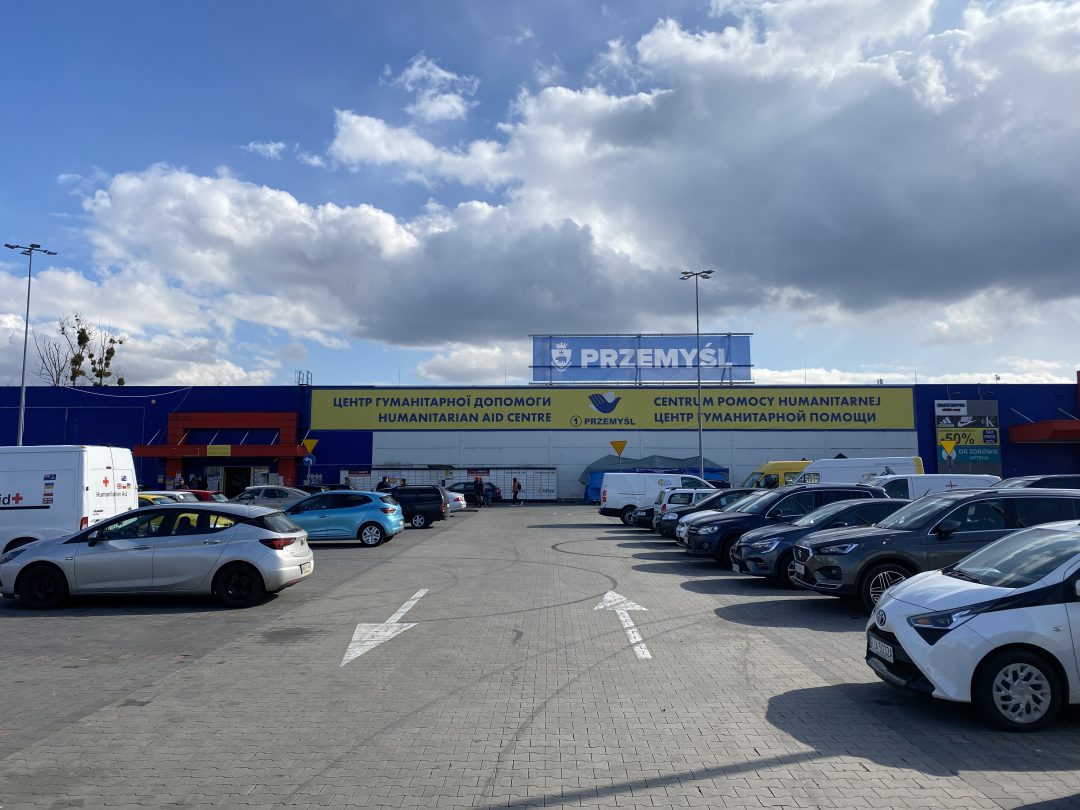 Przemysl is a small town in eastern Poland only a few miles from the border with Ukraine at Medyka. I'm here to volunteer with the church and community organisation Love Bristol, who have been helping Ukrainian refugees since a few weeks after the Russian invasion of Ukraine in February.
When I arrived on 8 April, the Russians had just withdrawn from Kyiv and the west of Ukraine and were focusing their attacks on the east of the country. Mariupol was coming under heavy bombardment.
Love Bristol is a charity in Bristol based in Stokes Croft, where they are involved in various community projects. It started their own initiative to help Ukrainian refugees called 'A Little Bit of Love from Bristol to Ukraine'.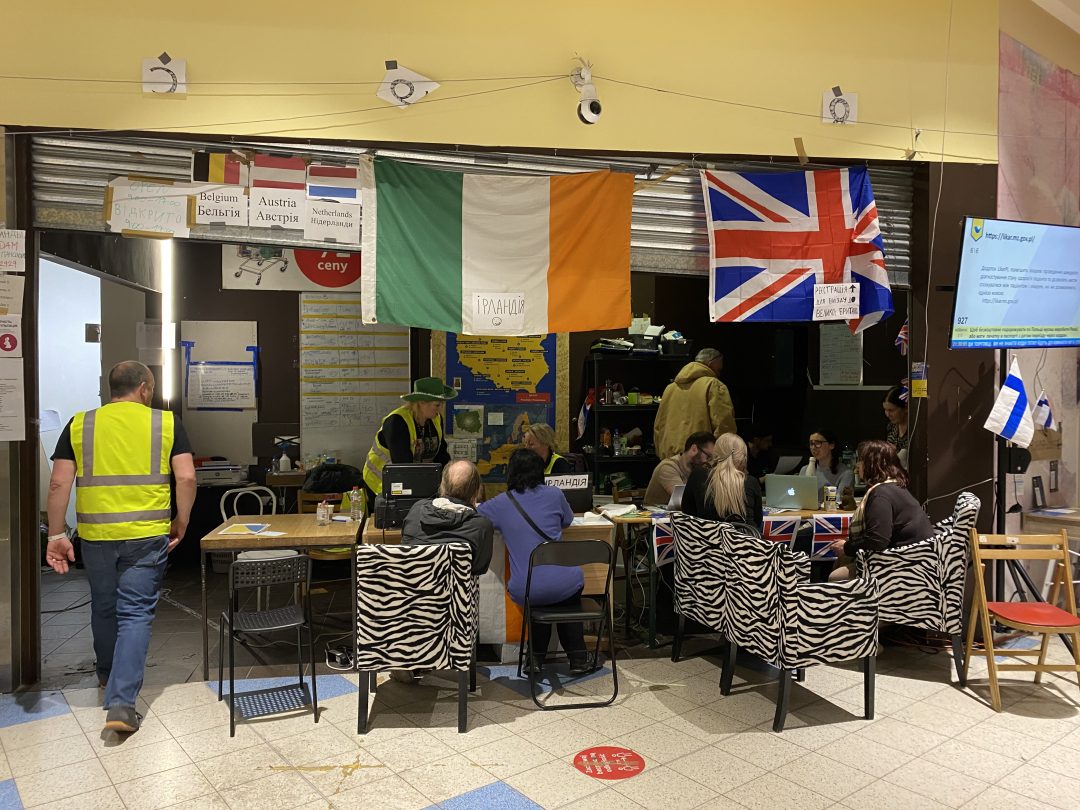 Love Bristol has a small desk in one corner of the centre in Przemysl. There are Union Jacks, several laptops and chairs for those people hoping to come to the UK. We are surrounded by other volunteers doing the same for most of the other European countries, as well as the US and Canada.
The focus of the Love Bristol team is to match refugees to suitable sponsors in the UK under the 'Homes for Ukraine' scheme. Once a match is found then we complete the visa applications with the applicants. Love Bristol would then provide accommodation for them while they await a decision or for their visas to arrive.
Struggles with bureaucracy
All of those who had filled out the applications confirm how complicated and slow the process is – for example the forms not being translated into Ukrainian and requiring a separate application for every family member.
The biggest problem seems to be delays processing the applications at the Home Office. A message on the gov.uk website acknowledged this in mid-April: 'Some applicants have been waiting nearly 3 weeks…we are working to resolve this..'
Greg Thompson, one of the organisers of the initiative, highlights the knock-on effect of this for the refugees: "We ended up housing more than 200 Ukrainians through part of March and most of April," he says. A lot of this is paid for by donations to the charity.
Many of those in accommodation had been waiting more than three weeks since submitting their applications.
This government's stance on immigration has been heavily criticised, firstly for the new Nationality and Borders Bill, introduced last year, which gives the government broader powers to remove someone's citizenship.
The 'Homes for Ukraine' scheme has come in for similar criticism with many saying it is deliberately making it difficult for Ukrainian refugees to resettle in the UK.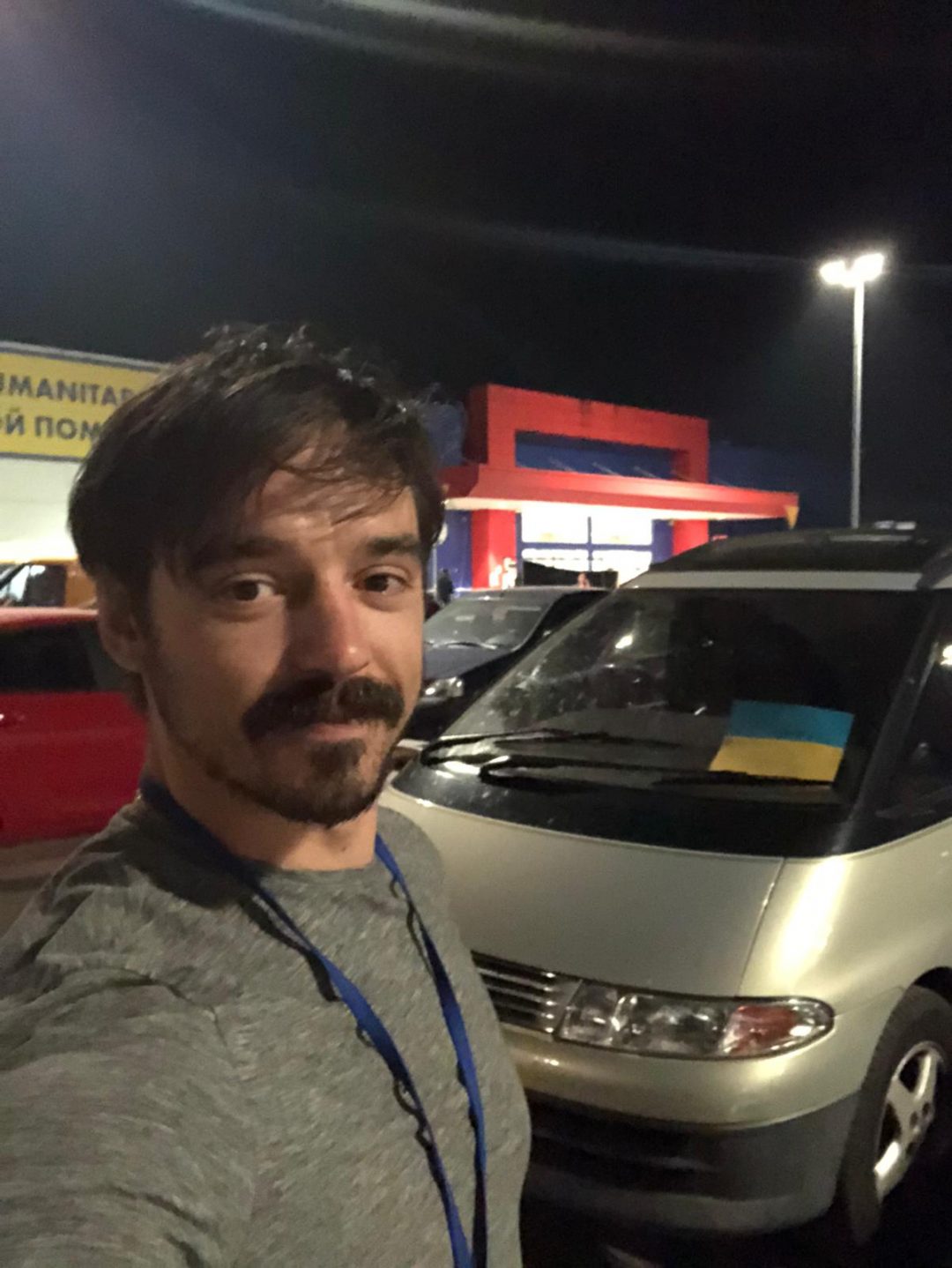 Mike Clarke is another volunteer working alongside Love Bristol. Half Ukrainian, Mike is out here living in a van and paying for accommodation to house refugees being supported by his own GoFundMe page.
He highlights how there's also a lack of proper organisation and investment from governments and charities.
"All the people here are working in good faith but we need proper organisation. We need proper supplies, logistics and dedicated people coordinating teams."
Earlier I had met a volunteer working on the Ireland desk for visas. "There's no UNICEF here; no Red Cross," he says. Someone else told me that it's because there are other places where the big charities are needed, probably within Ukraine itself. But Greg tells me that Medyka just a few kilometres down the road is the 'largest border crossing' on the Poland/Ukraine border.
Stacey finally arrived in London on 9 May – a month after submitting her application. "I now have to reapply because I was only given a three month visa," she says. "The process is similar to the original application. There are a lot of the same questions. Do the UK government only want a small number of us here?"
"It's hard to think about the future after leaving Mariupol," she says. "Every day is a new day for me."
Mariupol is still under siege and has been almost completely destroyed. A humanitarian mission recently evacuated up to a hundred civilians from the Azovstal steelworks although hundreds more are suspected to be trapped there.
Fortunately the application process does seem to be getting quicker. Greg says: "We now have 200 Ukrainian refugees resettled in the UK, and things are finally moving at a faster pace."
This week, refugees minister Lord Harrington met with Love Bristol and assured them the backlog has been cleared and waits of up to five weeks "were a thing of the past", and that soon applications could be processed in 48 hours.
Greg says: "Donations for transport and accommodation is still a real need as is aid going into Ukraine. Our fund for transport is almost out of cash. What was supposed to be a two-week project has run onto nine weeks and shows no sign of letting up."
Love Bristol are fundraising their work supporting refugees in Ukraine