Is there such thing as an ethical landlord?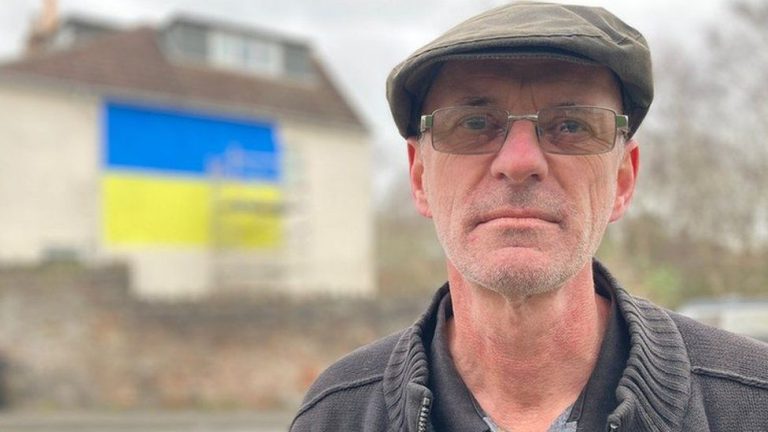 Anyone who has tried to rent a property in Bristol in the last couple of years will know all about skyrocketing prices. As the Cable has reported in recent months, the renting crisis is fast making the city unaffordable for growing numbers of people.
And for tenants scrambling to find somewhere – anywhere – to live, rising prices, poor conditions and insecure tenancies almost inevitably bring a level of mistrust towards landlords.
Bristol City Council has been working with campaigners and taking action locally by investigating and prosecuting rogue landlords, expanding landlord licensing to drive up standards and starting a conversation about how rent controls could work for Bristol.
And last week there was finally an update on long-awaited government reforms to the rented sector. In the Queen's speech, it was revealed that the Renters Reform Bill will ban no fault section 21 evictions, introducing a Decent Home Standard to tackle poor conditions, and bring in a new property portal, which housing campaigners are saying is effectively a national landlord register. These reforms to give renters greater protection and regulate landlords are much needed, but were first promised in 2019 and could still take a while to come into force.
Some object to the very concept of being a landlord in the first place, which isn't surprising given the thousands of tenants in Bristol with experience of the rental crisis. But while renters wait for reforms and the prospect of rent controls a distant possibility, is it worth considering how landlords can rent out properties but still provide tenants with affordability and security?
Having read the Cable's coverage of the rental crisis, one Bristol landlord, Simon Broadhead, felt compelled to get in touch and explain his so-called 'ethical approach'.
"I read about the rental crisis, as you call it, in Bristol and I was concerned because maybe it is a crisis If you look at it from the renter's point of view," he says. "But then I thought, hang on a minute: I know lots and lots of landlords who, like me, are ethical, quite socialist in their outlook, and who are not rip-off landlords or rogue landlords at all."
The 59-year-old rents out 10 properties in Bristol as a business – some people might suggest that isn't exactly socialist – but he says his model is not about maximising profit at all costs. Instead of blindly charging the most he can, he insists that he sets rents with the tenant in mind – and claims there are many landlords who do the same.
"It's about taking somebody's personal circumstances into account," he explains. "About making allowances for people who can't afford to pay, for people who've emigrated from a foreign country and are trying to establish themselves and their family in the UK with literally nothing. It's about considering your tenants, putting yourself in their shoes, helping them out if you possibly can."
Broadhead's portfolio of properties brings in around £11,500 a month in revenue, which yields a monthly pre-tax profit of around £3,500. This includes one home for which he says he has charged no more than the cost of his mortgage since he first let it to a group of four tenants from South Africa six years ago.
To generate enough income to sustain his business, other houses are let at a profit, but Broadhead insists they are generally still below what he could get if he allowed the market to dictate prices. For example, many of the rooms he rents out in Fishponds HMOs (houses in multiple occupation) are charged at around £400 a month, compared to upwards of £600 that similar rooms are let for in the student market.
In fact, he says he has not put the rent up on most of his properties since he bought them. That was until he put up the rent on rooms where bills are included in response to the recent energy price hike.
He cites the Cable's report of studio flats in Easton being let for upwards of £2,000, calling the price "outrageous", adding that it's "just somebody being fucking greedy".
The need for rent controls and regulation
But despite his own decision to offer his tenants a discounted rate, Broadhead is not in favour of rent controls. "It's just supply and demand," he says. "I'm not in favour of the government regulating private enterprise. The minute governments get involved, even local governments, it always goes wrong."
It's perhaps no surprise that landlords are against the idea of rent controls, but stricter regulation is seen by many as a necessary step to tackling the rental crisis. The council's housing chief Tom Renhard has said: "Private rents are out of control and the renting system is not fair, stable or safe. Unaffordable private rents are deepening inequality, as people on lower incomes are at growing risk of homelessness."
Bristol City Council has committed to setting up a commission to look at different options for tackling affordability, before asking central government for extra powers to introduce rent controls.
Broadhead blames "accidental, middle-class" landlords for pushing prices higher and providing a poor service. "I've got a suspicion that there is a demographic who are only in it for the money," he elaborates. "[They've] got one rental property and are screwing their tenants because they happen to live in St. Andrews or Clifton – somewhere expensive – and they're absolutely milking the rent and providing bare minimum service."
This argument is sometimes made by professional landlords' bodies, that such individuals – some of whom have been selling up as the tax landscape becomes less favourable – are more likely to deliver a poorer service. Research by property agency MakeUrMove suggests 60% of landlords are renting out an extra home to supplement their income, rather than running a portfolio as their main business.
Broadhead is also not in favour of other measures that could help regulate the private rented market, such landlord licensing which is being expanded by Bristol City Council in an attempt to drive up standards. Broadhead views this as an unnecessary extra tax on ordinary landlords.
But Renhard recently described licensing as an important tool to make sure all rented properties in the city are up to a certain standard so that renters feel confident that their home is safe and fit for habitation. "Although most private landlords provide a good standard of accommodation and service to their tenants, many do not," he said. "Some houses are in poor condition and poorly managed, with a significant number let to vulnerable tenants who are unaware of their rights or are not aware of the minimum standards of accommodation their landlord should provide."
Both tackling affordability and poor conditions have been key priorities in the renter-led campaign by housing charity Shelter, whose manifesto was signed by thousands of renters.
Broadhead's own story of how he became a landlord is evidence of how much the housing market has changed. Having gone bankrupt and lost his own home when his carpentry business went bust in the 80s, he later became a teacher before borrowing £7,000 as the deposit for a £67,500 house in Chelsea Park in 2002.
"While I was a teacher I suddenly realised how easy it was to get a mortgage," he recalls. "Fast forward 10 years and I had eight properties.
In another sign of how much has changed, one of the lenders he borrowed from to grow his portfolio was Northern Rock, the bank whose collapse foreshadowed the 2008 financial crisis which would change the market forever.
Broadhead's view that the market isn't broken and doesn't need greater regulation seem at odds with the thousands of renters struggling to find an affordable place to live. It may be positive that there are landlords in Bristol who are letting out below market rates and claiming to take their tenants into accounts. But the crisis of unaffordability in Bristol's rental market will surely not be fixed by the goodwill of some landlords alone. After all, what happens if they change their minds?
*Note: This article was originally published last week, but after receiving feedback from Cable readers, we decided it was important to add more context about the renting crisis to this discussion about the need for regulation and whether landlords can operate ethically.
We have also published this article with reaction from local campaigners and politicians to the government announcement on reforms to the private renting sector.
Read more from our in-depth series about Bristol's renting crisis