Revealed: Parents taking legal action over mistreatment of son at special needs school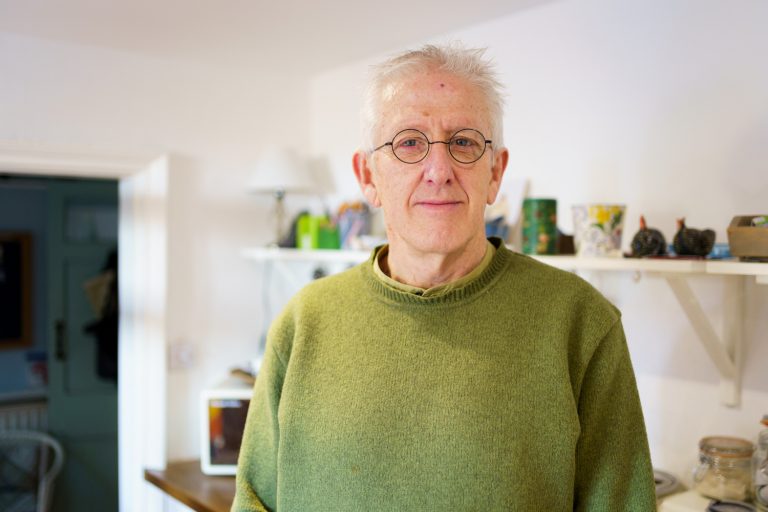 Kevin and Annette Maxwell received a call in July 2019. They were told an incident involving their 16-year-old son Jonah was being investigated by the police and he had to be picked up before the school closed in the next 24 hours.
St Christopher's was a residential school for children with severe learning disabilities and complex needs in Bristol's leafy Westbury Park, run by private provider the Aurora Group.
A week after this incident, where Jonah Maxwell was pushed inappropriately by a carer, the school was forced to close and Avon and Somerset Police launched a child cruelty investigation. Many other incidents of alleged mistreatment of vulnerable children by staff had been reported within a matter of weeks.
Nearly three years on, the Maxwells are finally telling their story. "Firstly, we were very critical of the decision to close it down," Kevin tells the Cable. He describes children in distress, no idea where they were going next, with their belongings in bin liners. "I saw one kid self-harming, headbutting the pavement. It was so distressing, parents were crying."
But police later told the Maxwells a carer had been waking Jonah up at regular intervals and taking him to the toilet during the night to stop him bed-wetting. This cruel treatment was thought to have gone on a year before coming to light. "In hindsight I can understand why it was closed down," he says.
"It was very traumatic for us," Kevin remembers. "Jonah was at home at this stage, we didn't know how traumatised he was. He was behaving very challengingly. It took us nearly six months until we found a new school. We had to have two carers every day."
A place for Jonah was eventually found at a school near Basingstoke – after his parents turned down sending him 250 miles away to Durham.
The Cable revealed last year that the two-year police investigation into child cruelty had ended without any charges, despite Avon and Somerset Police investigating 30 incidents and interviewing 10 individuals under caution.
Now the Maxwells are launching a civil action against the Aurora Group. "It's right parents should know about what happened at St Christopher's and the culture Aurora allowed to develop," Kevin says.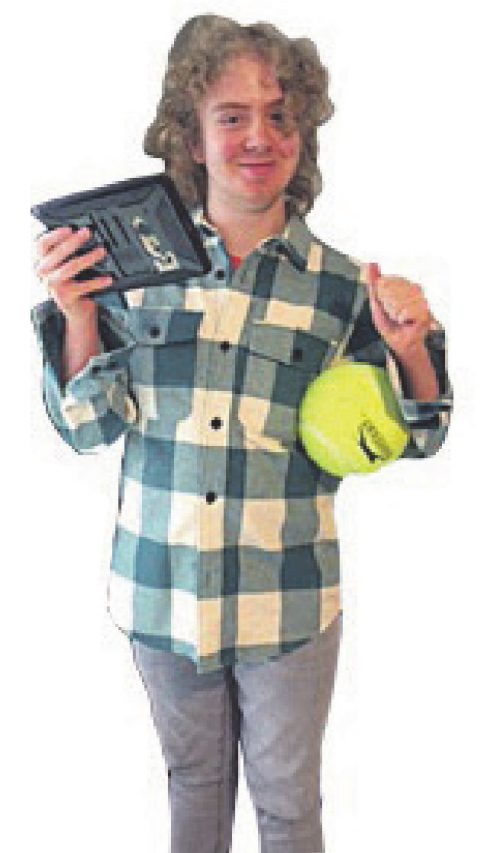 Jonah's mum Annette adds: "The vast majority of staff there were brilliant, Jonah had some wonderful carers. It puts a shadow on all these people, it's awful really."
But the Maxwells are deeply critical of the Aurora Group, which runs nearly 20 schools and residential facilities for special needs children, including Hedgeway School just outside Bristol. Aurora is ultimately owned by Octopus Capital Limited, an investment fund with billions of pounds of assets.
St Christopher's had been a Steiner school since being founded in 1945, until Aurora took over in 2016. The valuable site has been bought for multimillion pound redevelopment into a sustainable extra-care community for older people – drawing criticism from some locals.
Aurora was charging nearly £300,000 a year to care for Jonah, which was paid by Bath and North East Somerset Council. His dad says: "The centre of this story is about the provision of special needs care and how the safety of our children – who are among the most vulnerable in society – is increasingly being placed in the hands of large, private companies. Their primary concern is delivering profits to their investors, which they achieve through charging eye-watering amounts of money."
Before the closure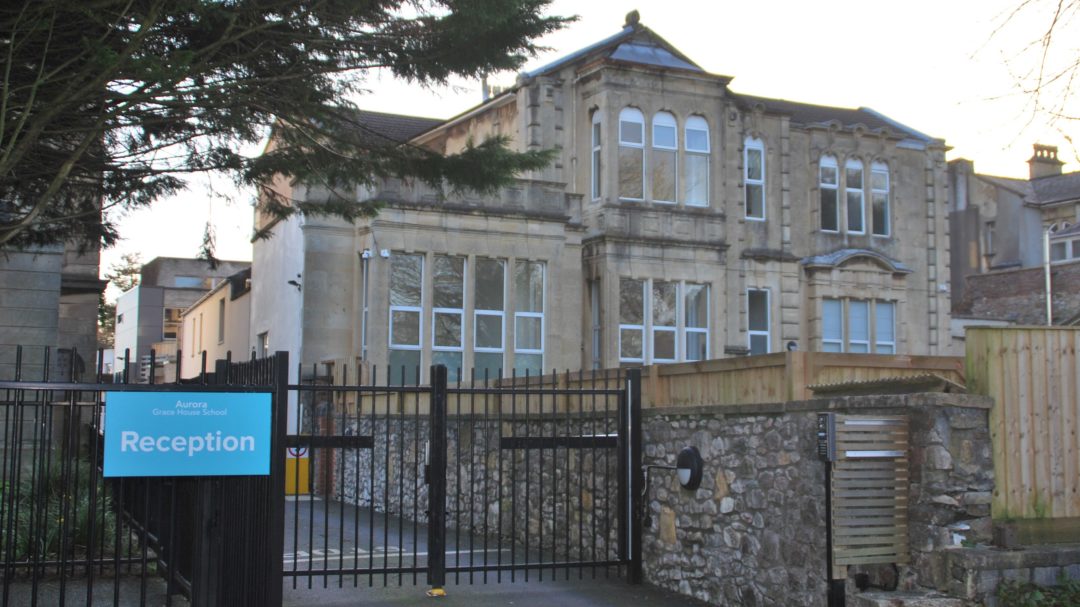 Ofsted inspectors criticised St Christopher's over a prolonged period, grading it 'inadequate' in 2018. An inspection of the home just before it closed found children being restrained inappropriately, an over-reliance on agency staff, poor record keeping, insufficient training and supervision of staff. Ofsted blamed poor management for the systemic failings, which had not been addressed since being identified at previous inspections, and were putting children at risk.
However, a former St Christopher's employee told the Cable improvements were being made under a new senior leadership team appointed in early 2019, and that the school should have stayed open. "One of the things that choked me up the most was that we had finally got to a place where we were massively improving. The new leaders were taking on everything we said, things we'd raised with previous management teams.
"Maybe it was too little, too late," he says. "It had been allowed to get too far, before they realised they had to do something, invest more money and bring in new management."
The worker corroborated what happened to Jonah. "Waking someone up repeatedly during the night is abusive," he says.
"The majority of what was investigated was on the night shift," he adds. Why? "Lack of oversight. House managers had been raising a lack of oversight on nights." He says it was about a month before the closure that a senior manager started working full-time nights, which contributed to incidents being uncovered.
The former staff member said one carer had been threatening a young person with a rolling pin, giving them cold showers through the night, and being verbally abusive. "The young person involved in those incidents is such a sweetheart, it's heartbreaking," he says.
He was also aware of one carer inappropriately restraining young people on multiple occasions. Other incidents investigated by police included a carer pushing a young person into their room with a hand on their back, a carer not cleaning up after a young person had soiled their bed, and another inappropriate restraint that caused a young person to hit their head.
"Most staff members who were questioned by police were suspended already before the closure of the school.
"I'm not trying to play down the severity of the alleged incidents, but it's not like Winterbourne View [the South Gloucestershire private hospital from which staff were jailed after BBC Panorama uncovered systematic abuse]. It was individuals and individual incidents, and it's horrible it happened but we were trying to deal with it."
"I had parents crying down the phone when St Christopher's was closing because they were so happy with their kids, and they'd made so much progress. The majority there were happy and well looked-after. It was unfortunate and heartbreaking there were these incidents."
If it hadn't been closed down? "It would be flourishing," he says. "If the senior leadership team had gone through with their plans and listened to staff, I think it would be back to the flagship care home it was in previous years."
What needs to happen next
Like many homes and specialist schools elsewhere in England, St Christopher's was owned by a private provider. Last year, councils called for financial oversight of privately-run children's care homes after research showed some of the biggest private equity-owned providers were making hundreds of millions a year in profits.
Research by the Competition and Markets Authority (CMA) has found that the biggest private providers are charging an average of £3,830 a week per child, with an average operating profit margin of 23%.
The Cable reported last year that Bristol children being housed in children's homes outside the city has nearly doubled since early in the pandemic, with spending on private provision soaring. The closure of St Christopher's left the council with insufficient placements for Bristol children with the most complex needs, so the council announced plans for a new council-run care home for disabled children to prevent them from being sent out-of-area and to save money on extortionate private placements.
The Maxwells support the idea of facilities being run by local councils rather than profit-making private companies.
They also say the police told them current laws hampered the investigation into child cruelty, because it is difficult to establish who the 'responsible adult' was at the time. Because St Christopher's was regulated by Ofsted, not the CQC, the police were forced to limit their investigation to individual carers, the Maxwells say. Avon and Somerset Police said they couldn't comment on this.
The Maxwells say the law needs reforming so vulnerable children are given greater protection. Kevin says: "We don't want to tar everyone with the same brush, but parents need to know what happened at St Christopher's and understand the company that runs these services."
Annette adds: "The effect on Jonah has been immense. We look back now and are annoyed at ourselves for not digging deeper. We accepted their excuses and everyone was reassuring. Unless you're there as a fly on the wall, you have to believe people. It's made us very wary of what we do with Jonah in the future."
Jonah has now turned 19 and is due to start at a special needs college near Cardiff in August.
A spokesperson for the Aurora Group said: "We don't underestimate what a difficult and distressing time this continues to be for families who were most affected. This has been a painful experience for everyone.
"We did all that we could to alleviate the practical and emotional effects on the young people and their families when St Christopher's closed in 2019. We also fully supported the police's thorough investigation into every allegation, which has concluded with no further action.
"At the time St Christopher's closed there were also families who said their young people were thriving and the service was improving. They were distressed because they wanted it to stay open. This proved impossible because Ofsted had taken away its registration.
"We are saddened by all that has happened and the distressing effects. We hope that the end of the police investigation will in time bring closure for all."