The Cable view: Time to build a new political system in Bristol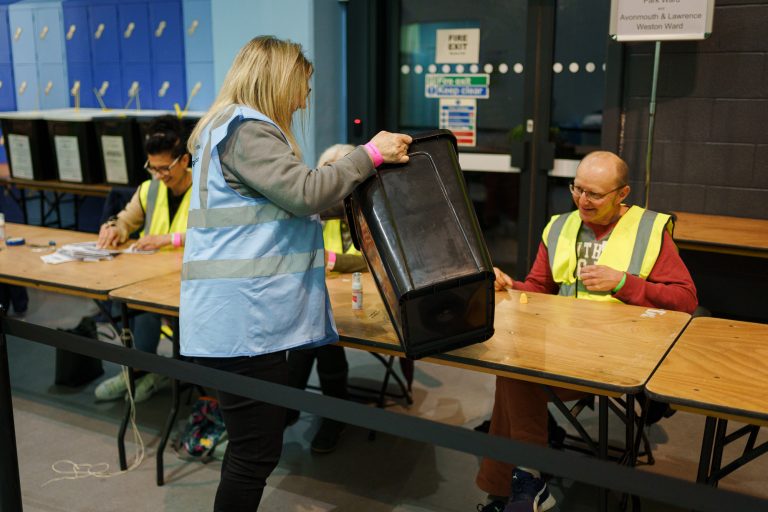 In the early hours of this morning, Bristol voted for a major change in how the city will be run in the future.
Bristol – or more accurately, 28.6% of the city's registered voters – voted to scrap the mayoral system in favour of a committee system that gives councillors more decision making power.
Victorious campaigners, including current and former councillors, were understandably ecstatic and emotional about the result and the nearly 60-40 margin. They spoke passionately about people dying for the right to vote in Britain's past, and declared that a new dawn had broken.
Getting rid of the mayor and introducing a modern committee system certainly is an exciting opportunity for a more inclusive democracy for the city. But the time for talk is over, now action and results are required, too.
The councillors and campaigners who have been slamming Mayor Marvin Rees week in, week out since he was elected six years ago will finally get the extra power over council decision making they have longed for. But with that extra power, comes extra responsibility, and the expectation they will have to come in for some flack themselves.
Bristol now has two years – until the next local elections in 2024 – to work out how the new committee system will work. This is an opportunity to pioneer a new approach. We can't just revert back to the old system that was in place before 2000. What's also certain is that we need to avoid flipflopping to another system in another 10 years. We don't want to find ourselves voting in another expensive referendum in a decade's time.
Bristol's political culture needs to change
But this isn't just about systems either. Weeks ago, we wrote that whichever system won this referendum, Bristol's political culture needs a reset. And that still stands. The anti-mayor campaign has employed rhetoric that is frankly over the top, comparing the mayor to a feudal overlord and Bristol to North Korea.
This ridiculous rhetoric is even more worrying in the context of voters persistently saying there wasn't enough information to help them decide. We, as local media, did our best to cover the basics, explain the systems in plain English and get the messages out there, but it felt like an uphill struggle. There are serious questions to be asked around why Bristol City Council didn't deliver impartial booklets of information to every household. There was a definite gap that local media couldn't fill alone. This kind of impartial information is also even more important in a binary referendum when there's very little objective evidence to tie to the arguments flying around.
The turnout at this referendum was 28.6%. Yes, this is higher than the 24% of the referendum 10 years ago to introduce the mayoral system, but in real numbers this is still only 56,000 people. It's hardly a wave of mass support.
When engagement with local politics is so low, visibility matters. This is one of the arguments for the mayoral system, because the people of Bristol are more likely to at least know who the mayor is. That's why it's important to consider how to make the leader under the new committee system a visible one.
Accountability is another key thing. A past criticism of the committee system is that it wasn't always clear who was accountable for decisions. At least with the mayor, you can hold them to account on what the council is doing. In the coming years, it will be up to local media like the Bristol Cable to make sure decision making is scrutinised and individuals are held accountable.
Labour and the Greens have been at loggerheads inside City Hall – as the party in power and largest opposition group respectively. And they will surely slug it out for seats at the next election too. But there is an opportunity to come together and form a progressive alliance that can make a real difference on tackling inequality and environmental issues.
We don't have time for political indecision and stalemates. Bristol faces huge challenges, from the climate crisis to insecure and unaffordable housing, and households being pushed into poverty as the cost of living crisis bites.
It's time for political parties across the spectrum to pull together and create a more collaborative, inclusive local government fit to face these challenges.
The Cable will play a vital role in this shake-up in City Hall. Independent media is vital for holding powers to account and supporting participation in local politics. There's still a long way to go and we need your help to do it. Join us to support community-owned media that can help reset political culture in Bristol.