We need international alliances to stop airport expansions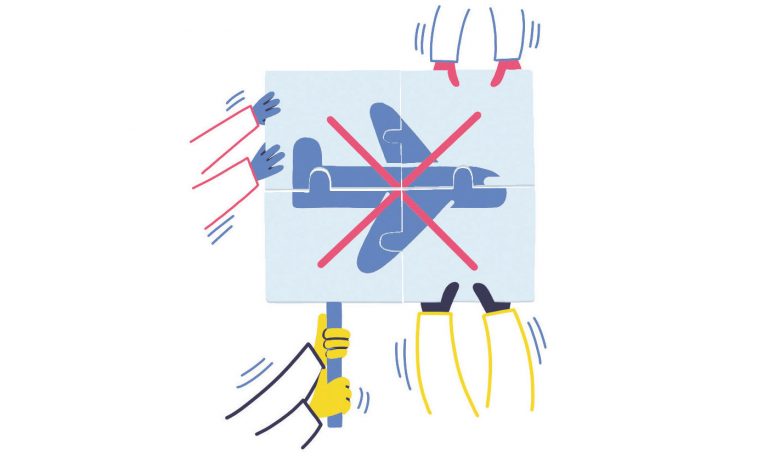 Bristol Airport is big enough. For years, the voices of communities – and many politicians – across the South West have been clear and united in opposition to its application to expand. And yet the case rumbles on.
Other communities around Europe tell similar stories, which is why I'm now working with these groups to take this fight straight to the hidden headquarters of many of our airports: the Ontario Teachers' Pension Plan (OTPP).
I like to learn about solutions. Positive initiatives for people and the planet. But while we strive to bring good into the world, it's just as vital that we call time on the bad. The case of Bristol Airport encapsulates the latter perfectly.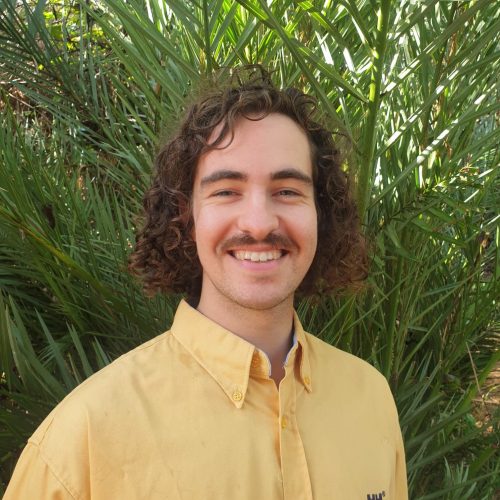 Today, Bristol Airport, with around 9 million passengers annually, already provides enough capacity for everyone in the west of England to take four return journeys every year. An expanded airport would see passenger numbers rise to 12 million, belching out the equivalent of an extra 1.4m tonnes CO2 – an annual impact bigger than the whole city of Bristol.
Put another way, the expansion would make all of our efforts to reduce our own environmental impacts nigh-on pointless. Undoubtedly, this is our region's biggest single climate decision.
I could go on to describe in detail the multitude of other reasons why these plans merit opposition. It would be quite the voyage, covering misleading statements, the plight of the protected horseshoe bat, and the mental and physical health of communities affected by pollution. But people really don't need convincing.
This case has been a rare unifying cause for the region. Bristol Airport Action Network (BAAN) – a coalition of parish councils, campaigners, and aviation academics – has spearheaded a creative campaign. Their actions have committed politicians at all levels, of all stripes, from across the region into opposition. Alongside thousands of written objections, BAAN's activity evidences overwhelming community opposition.
This opposition was underpinned by North Somerset council's "historic" decision to reject the application in February 2020 by a large majority. But on appeal, three government planning inspectors decided all that opposition means nothing.
'Local people's concerns have to count for something'
How can this be? The basis for their decision – that economic benefits outweigh environmental damage – is demonstrably untrue. And I'm furious.
But I won't be sitting back. The concerns of local people have to mean something, and this new setback sees citizen groups preparing on all fronts. BAAN have crowdfunded the legal costs to dispute the Planning Inspectorate's decision, and now an international effort is taking on the investors at the heart of it all.
To understand this last strategy, we must understand that the airport company is a puppet answering directly to the OTPP. OTPP, which campaigners have accused of being a "corporate psychopath", is the 100% owner of Bristol Airport and sole beneficiary of its expansion. While Bristol Airport made hundreds of redundancies in 2020, the Pension Plan registered record profits in 2021.
OTPP has stakes in Bristol, Birmingham, London City, Brussels, and Copenhagen airports, making it the largest private investor in European airports. Most of these airports have disputed expansion plans. It may claim to be a "responsible" investor but it's clear that its actions are not in the interests of local communities, nor Ontario's teachers.
This case demonstrates the disconnect which enables the global economy to sustain short-term profits through exploitation. Like the UK, Ontario has seen many climate protests in recent years, and Ontario teachers are worried about how their pensions will impact their students' futures. And yet, OTPP's goal of endless double-digit growth is driving forward airport expansion plans across Europe, which local people have fiercely opposed.
Therein lies an opportunity. When an investor pulled out of Heathrow, its expansion plans were thrown into uncertainty. I thought: what if OTPP publicly withdrew its support of airport expansions? Disruption like that can throw a project off for good.
While this thinking isn't particularly new, what is new is the collaboration between groups resisting OTPP-owned airports: a united international front for co-ordinated actions and communications. We are building a global coalition of activists striving for a better world. From anti-expansion group CPH Uden Udvidelse and Bevar Jordforbindelsen in Copenhagen to HACAN East in London, we are building a global coalition of activists striving for a better world. We are demonstrating the interconnected, extractive features of capital – connecting geographically distant communities to acknowledge common enemies and support each other's struggles. My head buzzes with the potential.
This international collaboration is just taking off. We've got interested parties, a strong case, and the seeds of a compelling strategy. With the court case ongoing, we can't know which mechanism will ultimately be successful. All we know is that the resistance won't let up until Bristol Airport's expansion is put to bed once and for all. Will you be a part of it?