Western Harbour development treading water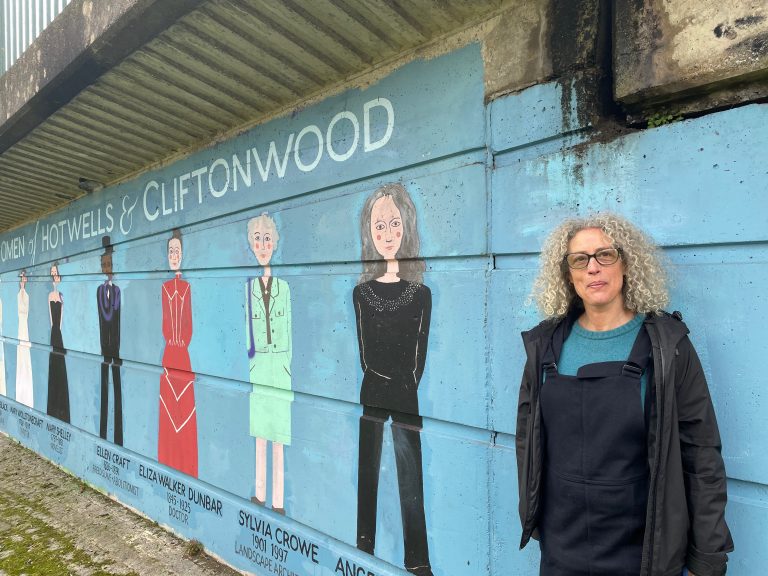 When the Cumberland Basin's elevated road network was approved in the early 1960s, it was part of a £100 million vision to make Bristol a city fit for the future. Whole streets in Hotwells were demolished to make way for brutalist concrete. New flyovers would whisk traffic in all directions. There were neon signposts, an elegant piazza with a fountain, Britain's tallest streetlights.
Just four hours after opening in 1965, Plimsoll Bridge jammed open, causing miles of tailbacks. As maritime traffic dwindled in the 1970s, road traffic multiplied – and has not stopped. Conversations about regenerating the Cumberland Basin have been ongoing since 2011, after the council saw an opportunity to replace the "ageing and outdated roads".
But years later, Bristol is still talking about how to redevelop the area. The current plans would see it transformed into the 'Western Harbour', with improved roads and thousands of new homes to help solve Bristol's housing crisis. But the council has faced backlash over how they have engaged with local people, and where investment for the project will come from. Even the name has sparked outrage.
After going back to the drawing board last year, a new public consultation was released in April in an attempt to re-engage locals. But transparency remains an issue, with councillors complaining about the lack of meaningful detail in the plans. Once again, the area sits at the fore of Bristol's reinvention.
With an estimated gross development value of over £1 billion, according to Invest Bristol & Bath, it's no surprise the area is in developers' sights. Median house prices in Hotwells rose by almost £18,000 between September 2019 and September 2021 – but the area has no doctors' surgery. The only community centre closed in the early 2000s.
"We tried to get a football pitch in the piazza – a cage to kick a ball around – and couldn't because we're not allowed to attach anything to the fabric of the bridge," says Anna Haydock-Wilson. She's lived in Hotwells since 2004, and is co-chair of Hotwells and Cliftonwood Community Association (H&CCA). Investment in the area is sorely needed – which would almost certainly be accompanied by new homes.
"Most people aren't resisting development but want to understand what the priorities are," Anna says. "It's confusing. If the council talk to people and work with people on things, you can get a better outcome. I'm a great believer that local people are experts in their area."
Locals "don't appreciate this area being 'rebranded'" as Western Harbour, she adds: "It already has a name. It's not recognising there's already a community here."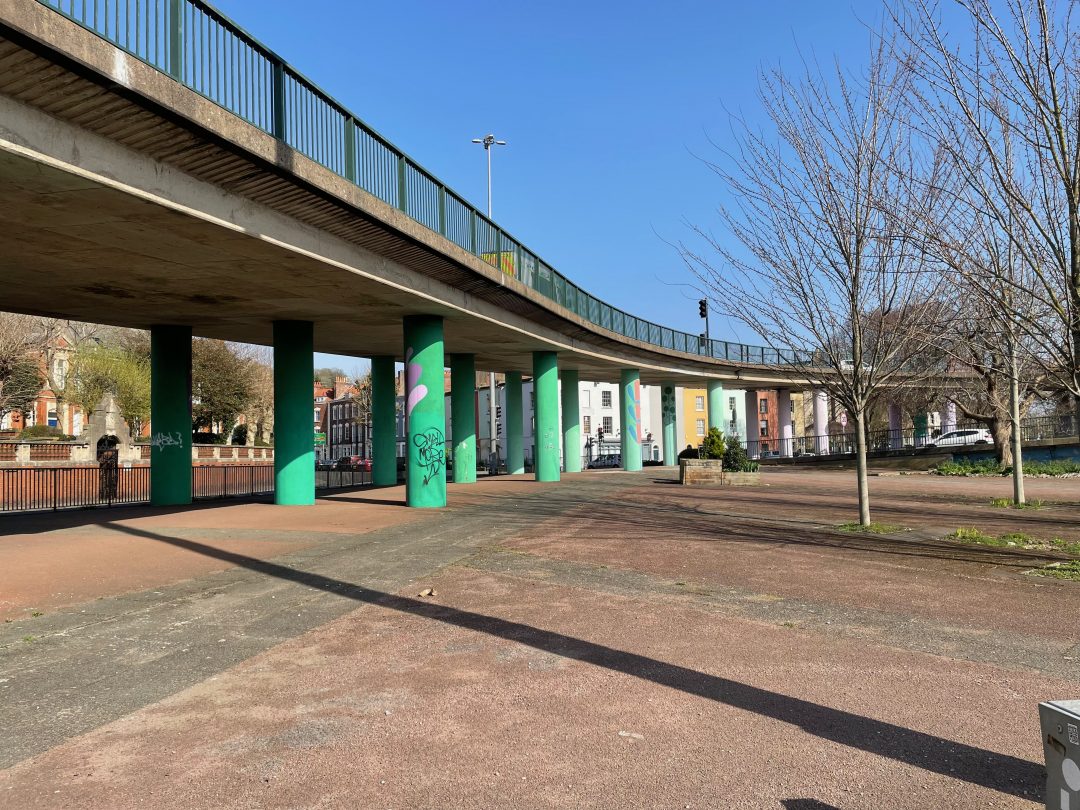 Tensions between the council and local community arose almost as soon as information was released. A map published in 2018 included Avon Quay Island, between the Pump House and Nova Scotia pubs, in the redevelopment area. Local businesses and H&CCA successfully fought to remove it. Next came public engagement in 2019: the council's preferred three options all involved demolishing existing roads – and all received a torrent of negative comments.
Peter Jones, director of Science4Bristol, has an office in Avon Quay House. He says the development would "totally ruin" the tranquillity of the docks for businesses and residents.
"In 2019 we had what I thought was a sham consultation. It was appalling – a whitewash. The stakeholders, people who actually live in the area, aren't being informed.
"They're trying to get people to buy into their vision without explaining it. Could Marvin stand up and explain what is actually behind the development? What companies are going to be tendering for it?"
"One option was to put a four-lane road down the end of my street that would have knocked down two of my neighbours' houses," Anna says. "No bricks are going to be laid for 10 years but the insecurity that creates for local people is enormous if we're not properly involved in the process."
Steve Shaw, director of Riverside Garden Centre, is also feeling that insecurity. He's rented council land next to Ashton Avenue Bridge for over 30 years. He says the council's communication was "diabolical", though things have now improved.
"A lot of what the mayor says about housing are unassailable truths," he says. "We realise the city is evolving and growing. Things will change in this area of Bristol. We feel we've got something to make it an astonishingly vibrant community and be part of that."
But Steve is concerned about the future of his business and employees' livelihoods. Refurbishment projects are paused: "The business is in limbo. It's frustrating. We want to be at the heart of a new community. We want to know sooner rather than later so we can get on with our lives."
A new approach
The latest consultation closed in April. Architecture firm Turner Works were paid £150,000 to run six months of community engagement, feeding into a fresh 'vision' for the development, called Harbour Hopes.
In this, Riverside Garden Centre and Brunel Way pump track will be "accommodated". There would be new walking and cycling routes, and high-quality new homes running on green energy ­– 50% of them affordable. Views of the Suspension Bridge and green space would be protected, and the bonded warehouses turned into flats, plus a cultural hub.
Tony Dyer is a Green councillor for Southville. "The council have started almost from scratch in terms of hearing what people think about the area," Dyer says. But the same questions about transparency are being raised: a recent scrutiny committee saw 'kids' drawings' rather than the detailed plans they expected.
"Residents are worried, including myself: there's the potential of having a massive roundabout at the end of my road. It's not fair on residents to kick this so far down the line, even if that may have been done for the best reasons – to try to engage people more fully. We need to get to a point a lot more quickly where we have some concrete lines drawn."
Flooding is another issue. Planning permission had been granted for the Caravan Club to relocate from their current Baltic Wharf site, which the council want to develop into 166 new homes. But the government has twice overridden the decision, rejecting new sites near Ashton Court and on Spike Island over flooding.
Adjoining the Western Harbour site, two new housing schemes are going ahead: 154 new flats on Coronation Road next to Riverside Garden Centre, and 220 on the derelict Ashton Rail Yard, next to the Festival Way cycle path. Whatever happens, the area will be transformed.
Anna says: "If you redeveloped to the vision that's been laid out – amazing! But do people in the community have to wait 10 years for a community centre? Or a doctors' surgery? Do we have to wait [for the Western Harbour] for these things to happen?"
A council spokesperson said: "The regeneration of Western Harbour is mostly brownfield, previously developed land within walking and cycling distance of the city centre. This makes it a good location for the homes, jobs and public spaces people in Bristol need, while meeting the challenges of the climate and ecological emergencies and protecting green spaces in and around the city.
"We are currently consulting on a draft vision which sets out key commitments for the future of the area, based on extensive public engagement in 2021.
"The vision document aims to reflect the aspirations of those who contributed to it, but it does not include plans or set housing numbers."
They added the consultation will help refine a final vision, which will guide masterplanning in late 2022 if approved by Cabinet in June. This will set out where new homes and infrastructure could go, how the scheme is delivered and funded. The community will then be consulted further.