'This house became the gate to hell': Bristol modern slavery victims tell of horrific abuse as ringleaders are jailed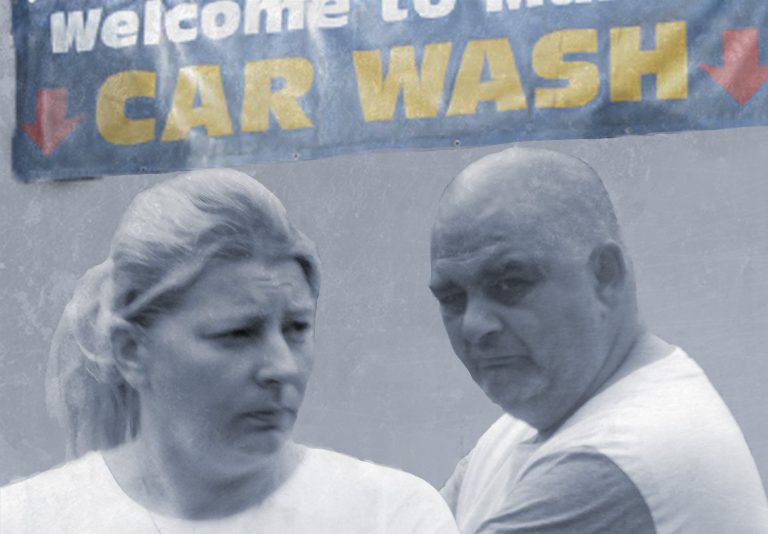 "It was a horrible life," said a female victim of human trafficker Maros Tancos, who lured vulnerable people to Bristol from camps in Slovakia on the false promise of a better life. "We didn't see anything else apart from work, work, work."
The woman was eventually able to flee back to her home country with her partner after she became pregnant. But she returned in poverty, without a penny to show for the work she had carried out under the control of her captor in the UK.
Her baby was born malnourished as she couldn't afford to eat properly. "We came back to nothing… "[Tancos] did not send or give us anything… I had no clothing, nothing to eat and for two years I lived without electricity or water."
Tancos was the mastermind of a near-decade-long modern slavery and human trafficking conspiracy, exploiting dozens of vulnerable people.
He and his co-conspirator Joanna Gomulksa were jailed this week for a combined 25 years, bringing an end to a case campaigners say underlines the need to address failures in an immigration system that mean other trafficking survivors are unwilling to come forward.
Tancos and Gomulska, both 49, were found guilty in April of modern slavery offences, before being sentenced at Bristol Crown Court on Wednesday to 16 and nine years in prison respectively. And now, impact statements seen by the Cable reveal shocking details of the abuse suffered by the couple's victims.
'This house became a gate to hell'
The couple kept their victims as prisoners at a house in Southmead and forced them to work unpaid at a car wash, sometimes seven days a week, while also taking night shifts on jobs such as catching chickens, packing milk or sorting parcels.
Their wages were kept by Tancos and Gomulska, who spent the money on cars, gambling and their own living costs. Investigators found the couple failed to pay about £925,000 in wages, calculated if the victims had been paid minimum wage for eight hours a day.
Tancos usually recruited his victims from camps in Slovakia, where they lived in squalid conditions, and he lured them with the prospect of a better life in the UK, promising paid work, food, and a home.
But victims told how they were locked in the house and not provided with enough to eat, while Tancos forced them to work long hours for no money and subjected them to beatings and death threats.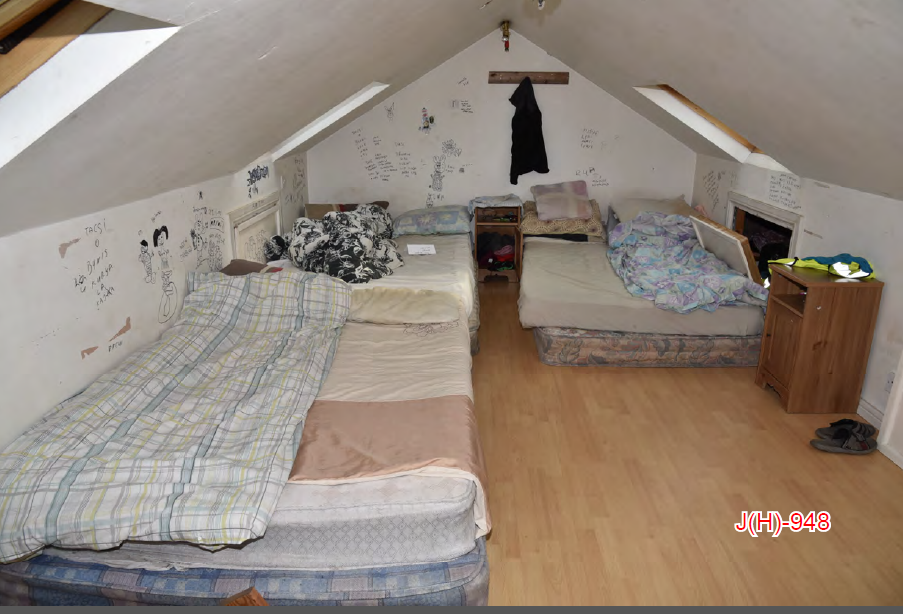 One victim told how he was forced to work 12 hours a day at a factory and, when asking for payment from Tancos, he was threatened with his life. Another said he broke his arm in a cycling incident, that the injury became swollen and green, but despite this he was made to continue working at the car wash.
"This house became a gate to hell", one victim said, referring to the property Tancos' victims were kept in. "I was not allowed to leave the house and the only thing I knew was work. All the time I was thinking that I was a slave there. I thought there was no way back."
Another said: "Back in Slovakia it is very hard for a Roma person to be employed… We were just happy to be away from the camp and to have a clean house. Maros knew that. Maros abused that."
'You targeted people you hoped would lack the ability to escape your clutches'
Judge Martin Picton, jailing Tancos and Gomluska at Bristol Crown Court on Wednesday, said their victims simply represented cash value to the pair as if they were 'cattle'.
He said: "What you both wanted were people who did not possess the confidence that comes with having supportive family ties at home. You targeted people who you hoped would lack the ability to escape from your clutches.
"You took their identity documents, you controlled their bank accounts, you dictated when and for how long they would work, you made them take out loans for the benefit of yourselves, you squandered the money they worked so hard to earn.
"You treated your victims as property, robbing them of their confidence and self-respect. They were isolated here and you told them lies as to what might happen to them if they did not stay with you in order to enhance that sense of isolation and fear."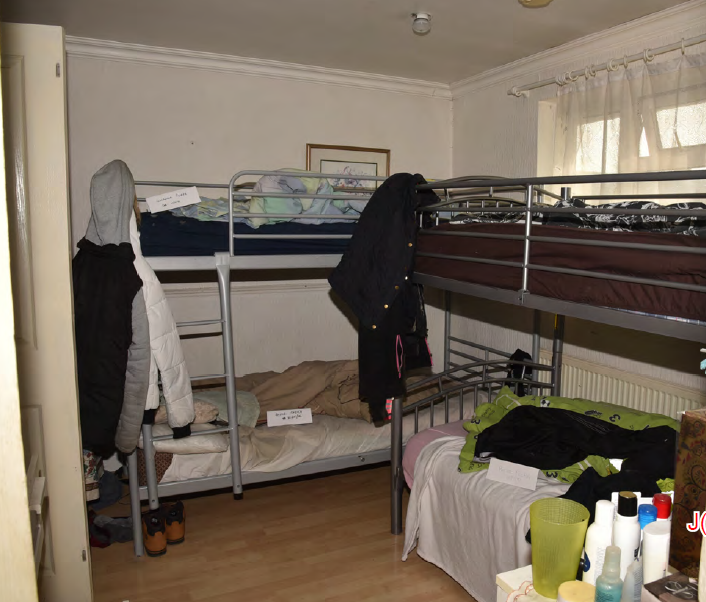 Explaining Gomulska's lesser sentence, Picton said her role in the conspiracy was "significant rather than leading". Her defence lawyer had argued that the victims saw her as closer to them than to Tancos, and a member of her family told the Cable Gomulska was herself a victim of her co defendant who "manipulated" her.
But Picton said: "Having seen [Gomulska] give evidence I am sure that her interaction with the victims was much more a control strategy on her part than representing any true sympathy that she might have felt towards them.
"She did, however, for some of the time carry out work of a comparable nature, although the life she led was very different from the victims," he said, adding that Gomulska's life was certainly a "great deal better" than theirs.
'Barriers in place to stop victims coming forward'
National Crime Agency (NCA) senior investigating officer Mark Morrison thanked the victims for speaking out. "It's fair to say we are extremely grateful and thankful to our brave victims that gave us an account of their time whilst dealing with Tancos and Gomulska under their control."
Tancos and Gomulska only came to the attention of the NCA when a victim who had managed to return to Slovakia made a complaint to authorities there in 2010. Following a surveillance operation, officers raided an address on Brentry Lane, where they found five Slovakian men living in cramped rooms on dirty bedding with mattresses patched up with cardboard.
The seized phones of the two defendants revealed that they had been behind job applications, bank accounts and several loans in their victims' names. They had photos of bank cards, pin numbers and victims' identity documents.
In partnership with the Slovakian authorities, the NCA were able to track down 42 potential victims. Of these, 29 were prepared to give evidence. The NCA believes the true victim count could be much higher.
Those who were trafficked by Tancos and Gomulska would at the time have had the right to stay in the UK as EU citizens. But this is not the case for many victims of modern slavery and human trafficking, and uncertainty over survivors' immigration status only adds to the trauma they experience and can create a barrier that will stop them coming forward, according to Bristol-based anti-slavery charity Unseen.
"The NCA talks about the bravery of survivors coming forward in this case, working with criminal justice systems to share their experience. But at its very core the Nationality and Borders Bill is going to put a barrier in place to stop people coming forward," said Rachel Collins-White, head of frontline services at the charity.
She said that part five of the Bill, which concerns modern slavery, will have long term impacts on survivors, including less protection and support, as well as a reduction in successful prosecutions.
The Bill, which comes into force next week, represents a "step backwards, conflating immigration enforcement with trafficking prevention and victim support," a spokesperson for human rights organisation Anti-slavery said. "The measures in this Bill will not, as the Home office claims, protect victims."
The Cable previously exposed how a Bristol ice cream boss kept men in slave-like conditions, and was issued a Slavery and Trafficking Risk Order, preventing him from running a business. The investigation spanned five years and led to modern day slavery charges.
If you have concerns about modern slavery at a business or for a person, call the Modern Slavery Helpline anonymously on 08000 121 700.